Looper Survey: The Absolute Worst Season Of Friends According To Fans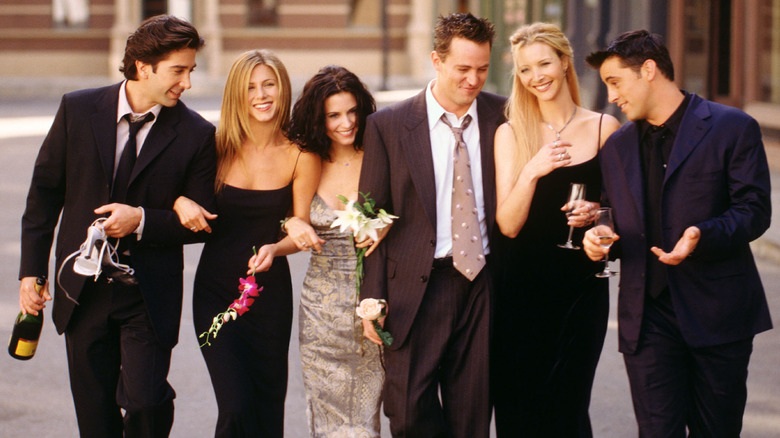 Getty Images/Getty Images
Could there be any more popular sitcoms than "Friends," really? Sure, you've got your "Seinfeld" and your "Modern Family" and undeniable knock-off "How I Met Your Mother" (we said what we said), but the six thirty-somethings with a caffeine intake that defies human biology sure did make its mark. With its smelly cats and identical hand twins, "Friends" made a much bigger PIVOT than most into popular culture for ten years during its initial airing and hasn't budged since. That being said, while it might be nice to revisit every so often, there's no doubt there were peaks and troughs with Central Perk's most common patrons, and we took on the arduous task of finding where they were.
Looper surveyed 600 people around the U.S. to call out what they deemed the lowest point of the "Friends" series by season. Of the ten seasons that made up the day-to-day events of those iconic three guys and gals, five filled the top spots, with one ranked above all as the absolute worst. For some, it might be brand-new information, but looking back, it's understandable that "Friends" failed many audience members in the same place, so many other shows have too. 
Fans think the final season of Friends was the low point of the series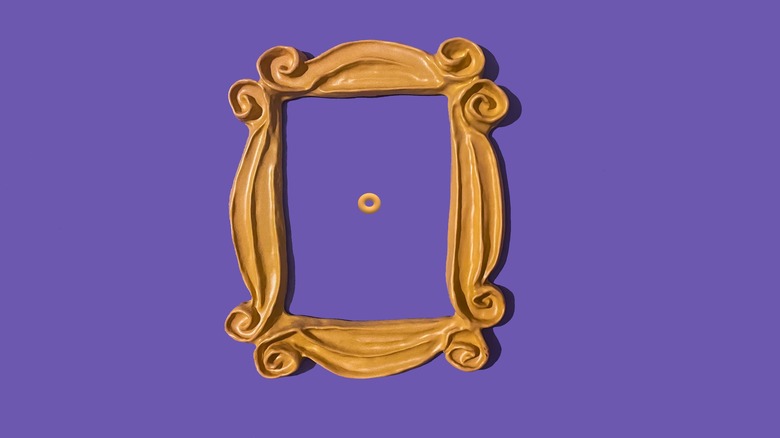 Blueee77/Shutterstock
As it turns out, for our selected 600, "Friends" final season was the lowest of the low for fans. With an incredible 27.33%, Season 10 was deemed the worst of the beloved sitcom, with a rushed farewell and inevitable making-up between Ross and Rachel (David Schwimmer and Jennifer Aniston). After that, the runner-up of rough watches fell to the show's very first season, which made sense in the grand scheme of things. Joey (Matt LeBlanc) hadn't quite found the right level of stupid, and while the rest of the cast were a good fit, they were lost in a fog of gloom thanks to Schwimmer's miserable divorcee, who hadn't perked up just yet.
Season 7 earned 19.33%, proving that Chandler and Monica (Matthew Perry and Courteney Cox) tying the knot just wasn't enough for fans, followed by Season 9 at 17.50%. Chances are this was because it gave us a glimpse at who Rachel really should've been with from the beginning when she fell for Joey (Matt LeBlanc), only for Ross to win her heart as anticipated. In the end, the least hated of the top five (or should that be worst) was Season 2 at 15.33%. You can't be too mad at that one. You've got the death of Drake Remoray, Chandler's new unhinged roommate Eddie (Adam Goldberg), and Ross and Rachel's kiss get undone by Chander's shoebox-sized laptop. Ah, those were the days.