CSI: Vegas Fans Were Highly Impressed With The Pipe Cleaner Episode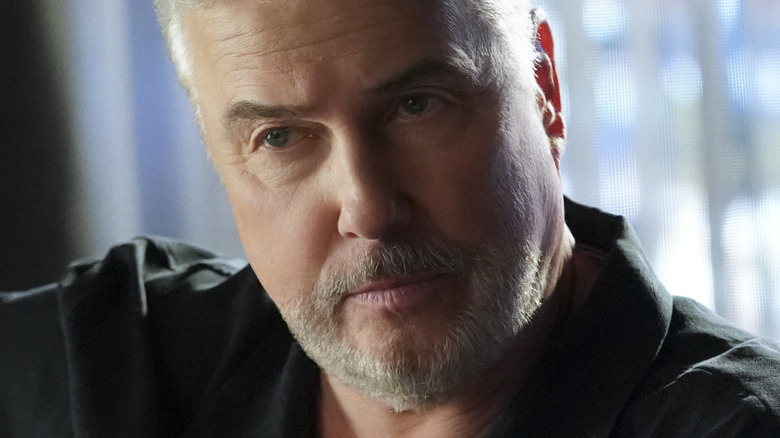 Sonja Flemming/CBS
In 2021, with the premiere of "CSI: Vegas," some fans might have been doubtful that the sequel series could recapture the same magic as its predecessor, "CSI: Crime Scene Investigation," which ran from 2000 to 2015 (via IMDb). While there are spinoffs out there, such as "CSI: Miami" and "CSI: NY," each trying to keep the original template, "CSI: Vegas" didn't win fans over at first.
The first few episodes of "CSI: Vegas" steered a little too far away from the source material for comfort, which might've led to less than stellar viewership (via Variety). Even Gil Grissom (William Petersen) and Sara Sidle (Jorja Fox) weren't enough for some fans. Still, hopefully, the return of forgotten "CSI" franchise stars in Season 2 has helped make up for its early misgivings.
A turning point can be identified in Season 1, Episode 8, "Pipe Cleaner." The episode includes a pageant company and a victim with some rather eccentric house decorations. Viewers are taken for a ride as the CSI crew investigate a body that has been dissolved in a bathtub with a possible mixture of sulfuric acid and hydrogen peroxide. Alongside other investigators, Grissom notes an indent on the bathroom wall and speculates a struggle. This scene, where audiences can see the assailant and victim along with Grissom and additional clips showing the DNA and crime technology hard at work, resonated with the original series.
Nostalgia wins this hand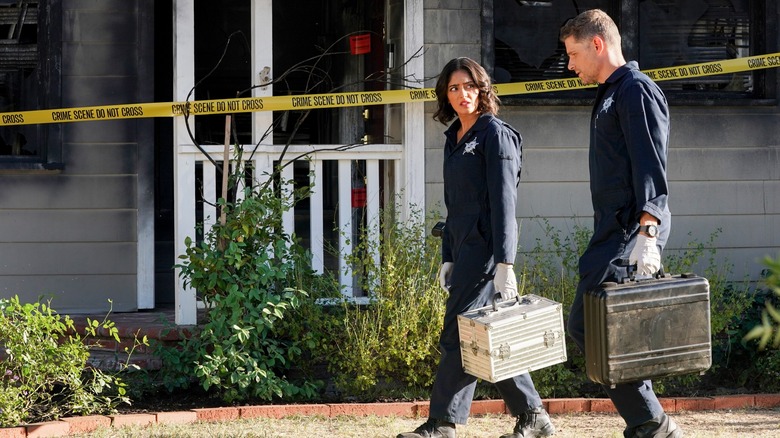 CBS
Shortly after the episode was released, a thread on Reddit documented the improvement from previous episodes and what it would mean for the rest of the show. One reason, in particular, seemed to set this episode apart for fans. "[B]etter dynamic between the team and a really good amount of Grissom and Sara," the initial thread said. u/aRkdtk agreed: "Yeah I really think Sara and Grissom have to be there to carry the show."
They lamented that they had seen only Josh Folsom (Matt Lauria) and Allie Rajan (Mandeep Dhillon) up until then. u/clover426 echoed that sentiment: "Yes, 100% because Grissom and Sara were more involved and they were better integrated and there was less Allie and Folsom."
It seems that fans enjoyed the call back to "CSI" as Gil Grissom and Sara Sidle were more prominently featured in this episode. Viewers enjoyed that nostalgia and how engaged the older characters were with the action. All it takes is a good healthy balance, as fans expressed excitement over equal screen time between the cast. It may be a matter of fans needing to be open-minded to the show's new direction, or it's perhaps the show writers divulging too far apart from what made the old show really tick. After all, familiarity can make the heart sing, and a good dose was what "CSI: Vegas" may have needed to reconnect with fans.