Barry Season 4 - What We Know So Far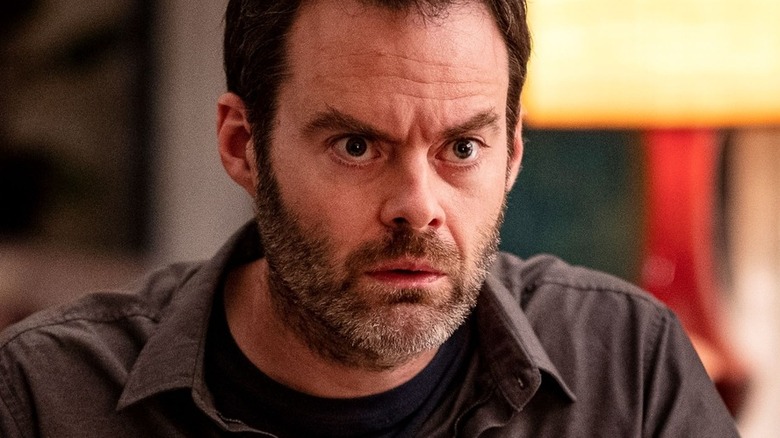 Merrick Morton/HBO
We may receive a commission on purchases made from links.
For three seasons of HBO's "Barry," its flawed protagonist kept promising himself a fresh new beginning. Professional hitman Barry Berkman begins the series with the aim of leaving his blood-soaked past behind for a life as an actor. But instead of consistently staying on the straight and narrow, Barry continues to add to his body count and make everyone around him suffer. Then, things took a shocking turn in Season 3, with Barry finding he could no longer escape the sins of his past.
So where does the Emmy-winning series go from here? Well, Season 4 is almost upon us, promising more dark comedy, bloody action, nail-biting tension, and stellar performances from its lead cast. And if you're wondering what else to expect from the fourth season — and whether or not it will be the last one in the series — read on for everything we know so far about "Barry" Season 4.
When will Barry Season 4 be released?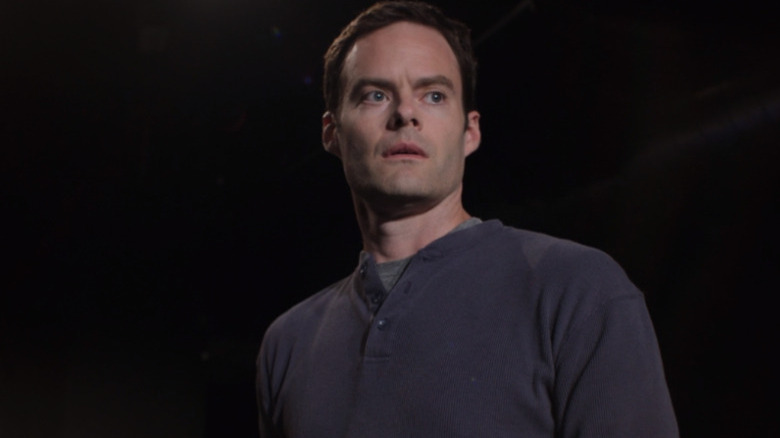 HBO
"Barry" fans have learned that patience is key.  After all, there were a couple of years between Season 2 and Season 3, primarily due to COVID-19. However, the "Barry" crew capitalized on the break, and they were able to write Season 4 during production downtime on Season 3. In other words, we won't have to wait too much longer to see what happens next to the recently incarcerated Barry Berkman. The first episode of Season 4 will hit HBO and HBO Max on Sunday, April 16, 2023, with a new episode airing every Sunday until May 28. In total, there will be eight episodes in Season 4, which is par for the course with this HBO dramedy.
What is the plot of Barry Season 4?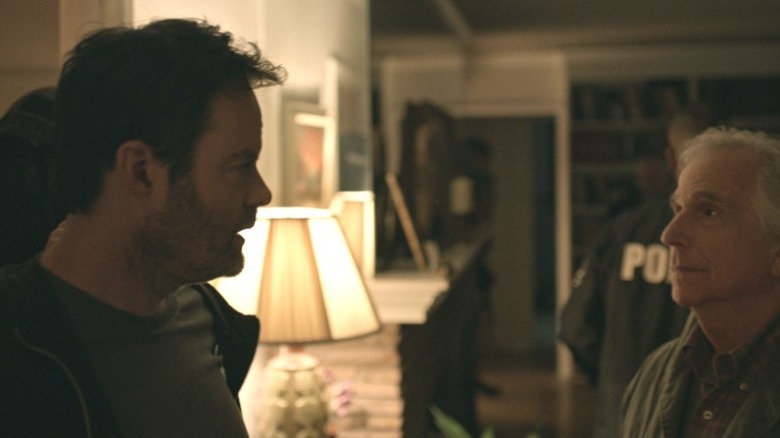 HBO
The ending of "Barry" Season 3 hit fans with several unexpected punches to the gut, especially with its last colossal moment. Thanks to Gene Cousineau and Jim Moss, Barry gets arrested by a SWAT team, and his quest for another fresh start is dashed. Plus, we see Sally running away to Missouri (having just killed a man in self-defense), Fuches is behind bars, and a traumatized Hanks has just rescued Cristobal from his psychopathic wife.
In other words, the ending of "Barry" Season 3 went to some pretty dark places. So what happens next? Well, according to the official logline, "Cousineau is hailed as a hero as Barry's arrest has shocking consequences." Based on that, we don't know a ton about what Season 4 has in store, other than the fact that Barry is behind bars and probably isn't too happy with the people who sent him there. However, we do expect some interesting twists and turns with the fourth season.
In March 2023, Bill Hader sat down with Variety to discuss the upcoming season, where he revealed, "What happens in Season 4 is structurally radical in some ways, but it made sense for what I think the characters needed to go through and what I think the whole show is always kind of headed towards." Doubling down on this mysterious new direction, Hader reiterated, "There's something that happens in 4 that is kind of strange, though thematically, it makes a lot of sense."
Who is starring in Barry Season 4?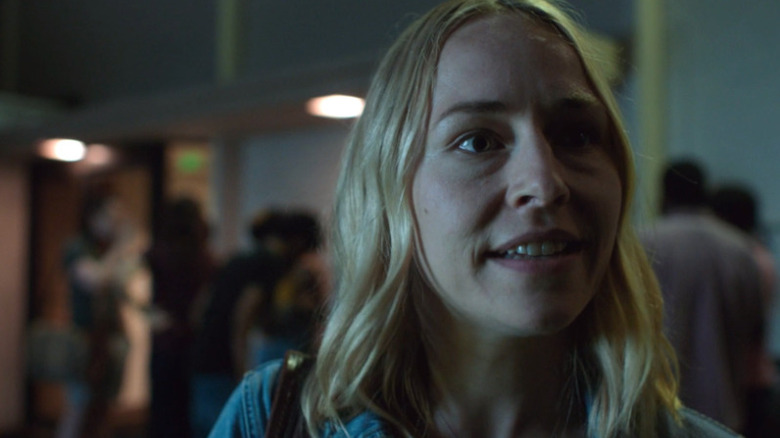 HBO
Don't worry — all the major players are coming back for Season 4. 
Bill Hader, of course, will star as Barry, the hitman/actor who's now behind bars. Stephen Root is returning as Barry's handler turned enemy, Monroe Fuches, who's also found himself in prison. Sarah Goldberg is coming back as Sally, who'll have a lot of trauma to deal with after that shocking Season 3 finale. Anthony Carrigan is set to star as Noho Hank, though we wonder if he'll be as upbeat and jovial after the horrors he witnessed down in Bolivia. And of course, Henry Winkler and Robert Wisdom will play Gene Cousineau and Jim Moss, respectively, the men responsible for sending Barry to the slammer.
We can also expect to see some returning guest stars. Michael Irby will play Cristobal (we can only hope that this poor guy is okay), and Fred Melamed is back as Tom Posorro, Gene Cousineau's agent. Andrew Leeds will play Gene's son, Leo, and Jessy Hodges is Sally's agent, Lindsay Mandel. Patrick Fischler will also join the cast as a character named Lon Oneil. Fischler is one of those "been in everything" actors. David Lynch devotees will remember him as the guy at Winkie's Diner in "Mulholland Drive," and diehard "Lost" fans will recall him as Dharma Initiative member Phil. Plus, he's appeared in projects like "Twin Peaks: The Return," "Southland," "Once Upon a Time," and "Happy!"
Who is directing Barry Season 4?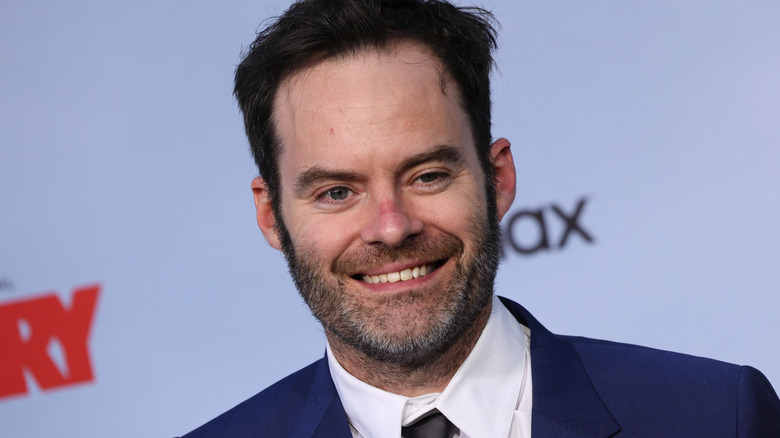 David Livingston/Getty Images
In addition to co-creating the show with Alec Berg, producing, co-writing, and starring as the lead character, Bill Hader has also done quite a bit of directing on "Barry." In the first three seasons, Hader helmed a combined total of 10 episodes, including some of the series' most acclaimed and unique installments (e.g. "ronny/lily," where Barry goes up against a kid with nearly supernatural martial abilities, and "710N," which features plenty of beignets and bike chases). Of course, along the way, he's had help from plenty of other established directors, such as Hiro Murai of "Atlanta" fame.
However, with Season 4, Hader will be calling the shots the entire time. Yep, the "SNL" alum is helming every single episode. When discussing this decision with Variety, Hader admitted that his singular vision for the show led someone to step in with a suggestion. As he put it, "Basically, what happened during Season 3, [executive producer] Aida Rogers was like, 'You have all this in your head, and anybody else directing it — you're driving them crazy.' I kept going, 'Hey, man, I think that should be over here, and I think it should be this and this.'"
Of course, Season 3 was half directed by Hader and half directed by co-showrunner Alec Berg, so the star wasn't ruffling too many feathers. Still, he obviously had a ton of thoughts about how to craft the series, which prompted his crew to say he should direct every episode in Season 4 because it would "make things easier for everybody." However, Hader does admit that helming an entire season of TV is tough work. "It was very exhausting," he told Variety, but with Hader's unique sensibilities and his deep connection to the material, we have a feeling Season 4 might be the best season of "Barry" yet.
Is there a trailer for Barry Season 4?
In the official trailer for "Barry" Season 4, the hitman turned actor turned jailbird isn't doing so well. We see him alone in the prison courtyard — screaming, talking to himself — and he clearly seems to be losing it. Per usual, Barry is also desperately trying to convince himself that he's a good person deep down, but that's when we hear Mr. Cousineau say, "Barry, you're irredeemable."
It also seems there's a major showdown brewing between Barry and his old handler, Fuches. The two are stuck in the same prison, and Fuches isn't handling things all that well. "Barry betrayed me," we hear him say. "I showed him how I really felt, and he betrayed me." We also see Noho Hank and Cristobal trying to navigate their new lives after the nightmare of Bolivia, and we watch as Sally — clearly terrified to learn about Barry's true nature — tries to figure out her next move.
It also looks like Barry is living a pretty hellish existence behind bars, receiving beatings from the guards. However, the trailer ends with the assassin getting a visitor, though we don't see who's stepping through the door. Is it Mr. Cousineau? Is it Jim Moss, who's largely responsible for Barry getting arrested? Or is there a new player in the game? We'll find out soon enough when "Barry" Season 4 premieres on April 16.
Is this the last season of Barry?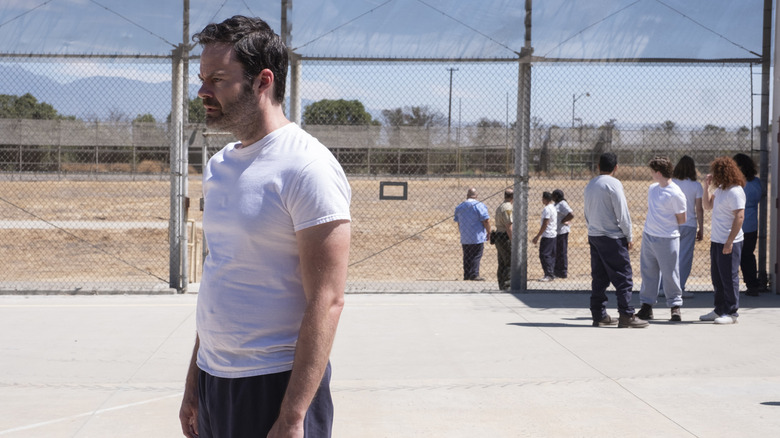 Merrick Morton/HBO
We've got bad news "Barry" fans — Season 4 will be the last time we see our favorite assassin turned thespian. The show is indeed coming to a close with the fourth season. "It's been an amazing journey making this show," Bill Hader said, "and it's bittersweet that the story has come to its natural conclusion."
Of course, with the show finally wrapping things up, that does prompt a question: Is there any redemption for Barry Berkman? Can he come back and earn any sort of forgiveness after destroying so many lives? When asked that very question by Variety, Hader provided an interesting response, saying, "I mean, we asked ourselves that up to the ending. Me and the writers, we would talk about it. I don't know. I'm interested to see what people think about how it concludes. I don't think he's given up."
Where can you watch past seasons of Barry?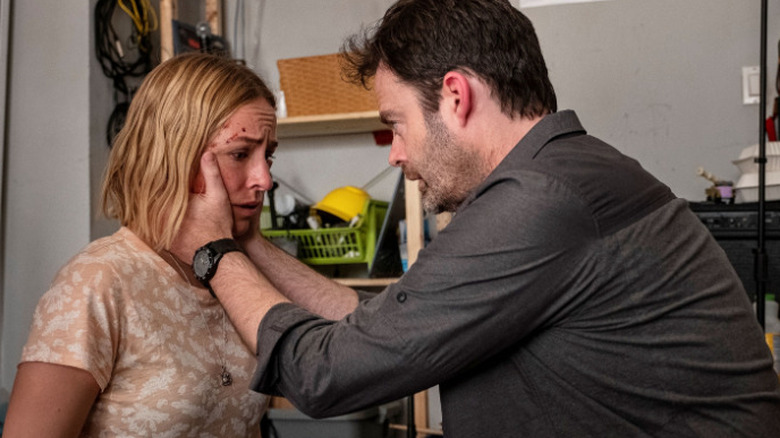 Merrick Morton/ HBO
"Barry" is the type of show that truly pays off from watching it from the beginning, as the story twists and turns in surprising but captivating ways. Since Season 4 is drawing near, now is the perfect time to catch up on past seasons of "Barry." Probably the easiest way to check out the show is through HBO Max, where you can find all three previous seasons. (You'll also find them on DIRECTV). Plus, you can rent individual episodes or purchase entire seasons on services such as Amazon Video, Apple iTunes, Google Play, and Vudu.