Courtney Henggeler Was Worried Her Southern Accent For The Big Bang Theory Would Get Her Fired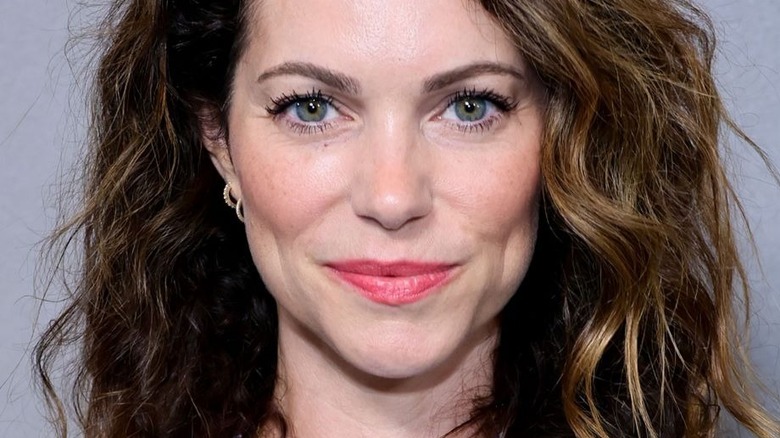 Theo Wargo/Getty Images
Many things come to mind when fans think of CBS' hit sitcom "The Big Bang Theory." There's Sheldon's (Jim Parsons) seat, Raj's (Kunal Nayyar) shyness around women, and Leonard's (Johnny Galecki) attempts to try to keep the chaos under control. Another big detail that fans know about is Sheldon's Texas upbringing, which is at the center of the hit spin-off, "Young Sheldon."
Throughout "The Big Bang Theory" and the spin-off, audiences have been introduced to the unique characters that make up Sheldon Cooper's family. That includes his twin sister Missy Cooper. While a younger version of Missy is currently played by Raegan Revord on "Young Sheldon," it was Courtney Henggeler who first brought a grown-up version of Missy to the small screen in "The Big Bang Theory." Henggeler first appeared in Season 1, Episode 15, "The Pork Chop Indeterminacy," becoming the subject of a fight between Leonard, Howard (Simon Helberg), and Raj. She would then return for Sheldon's wedding to Amy Farrah Fowler (Mayim Bialik) in Season 11, Episode 24, "The Bow Tie Asymmetry."
And while Henggeler said she had fun on the set of "The Big Bang Theory," it was her attempt at a Southern accent that left her wondering if she'd be booted from the Cooper family.
Co-creator Chuck Lorre encouraged Henggeler to work on her Southern accent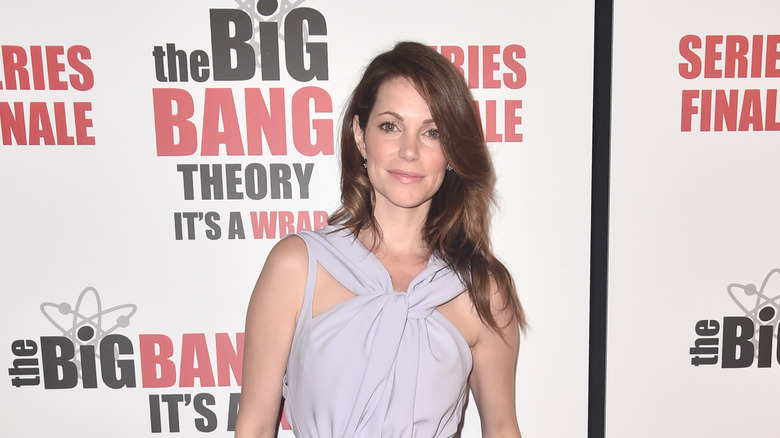 Alberto E. Rodriguez/Getty Images
In an interview with CBS Local News, Courtney Henggeler explained that she was asked to do a Southern accent during the callback for Missy Cooper. "They were like, 'Can you do a Southern accent?' And I was like, 'Umm,'" she said. Henggeler is originally from Long Island, and while she did end up getting the part of Missy, her accent is something that co-creator Chuck Lorre seemed to pay close attention to. "And, every day on set, Chuck Lorre would be like, 'You're working on that Southern accent.' I was like, 'Sure am.' He's like, 'Hmmm. Keep working on that Southern accent.' I was afraid I was going to get fired the entire time ..."
Henggeler said she still had a great time while working on the sitcom, adding that her career mainly consisted of commercials and much smaller roles before "The Big Bang Theory." Since then, Henggeler has steadily added to her list of acting credits and currently plays Daniel LaRusso's (Ralph Macchio) wife Amanda LaRusso on Netflix's "Karate Kid" spin-off series "Cobra Kai."