Jim Carrey's On-Set Grinch Behavior Drove A Makeup Artist To Seek Therapy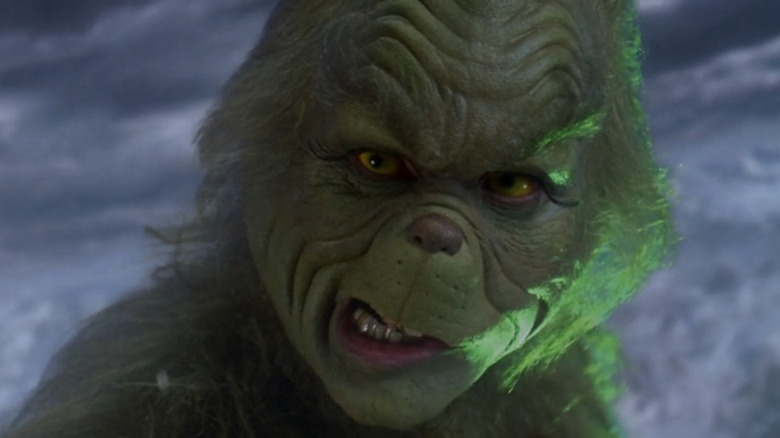 Universal Pictures
"How the Grinch Stole Christmas," which released all the way back in 2000, has become something of an annual holiday staple watch. The film wasn't exactly well received by critics when it first released, as it currently sits at an underwhelming 49% on Rotten Tomatoes. Still, "How the Grinch Stole Christmas" was a hit with audiences, grossing $345 million at the worldwide box office (per Box Office Mojo), and even a lot of its detractors praised Jim Carrey's performance as the eponymous character.
"How the Grinch Stole Christmas" came at a time when big screen adaptations of Dr. Seuss's books were a big deal in Hollywood. In fact, Carrey would later go on to star in the animated "Horton Hears a Who!" adaptation, his second Dr. Seuss film. However, it seems as if there was some drama when it came to Carrey's time on "How the Grinch Stole Christmas," and his on-set behavior actually led to some less than ideal consequences for one of the film's principal makeup artists, Kazuhiro Tsuji, who sought therapy after his time on the film.
Kazuhiro Tsuji says that Carrey was rude to everyone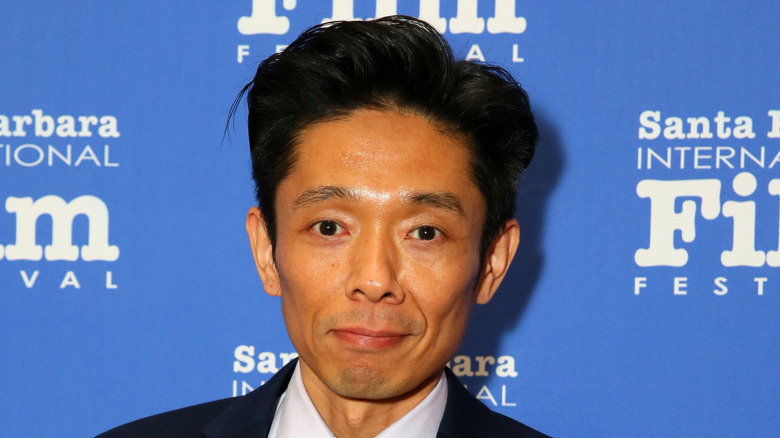 Rebecca Sapp/Getty Images
During an interview with Vulture in 2017, renowned makeup artist Kazuhiro Tsuji talked extensively about his return to Hollywood for "The Darkest Hour" after years away from the industry, and how Gary Oldman was the right man to pull him back into that particular world. During the interview, he also talked about his career as a whole, with perhaps the most notable section being his disastrous experience working with Jim Carrey on "How the Grinch Stole Christmas."
"Once we were on set, he was really mean to everybody and at the beginning of the production they couldn't finish," Tsuji said. "After two weeks we only could finish three days' worth of shooting schedule, because suddenly he would just disappear and when he came back, everything was ripped apart. We couldn't shoot anything." Eventually, things got so bad on the set that Tsuji had to have a discussion with producers, who apparently encouraged him to leave the set for a while in the hopes that Carrey would recognize how valuable Tsuji was to the production.
While this approach ended up working, and Carrey promised to change his behavior, the effect on Tsuji's mental state was long-lasting and he soon sought therapy after the production on "How the Grinch Stole Christmas" wrapped. Obviously, this sort of behavior is unacceptable in any form, but Tsuji's career has really blossomed since then. He won Academy Awards for Best Makeup and Hairstyling for both "The Darkest Hour" and "Bombshell" (per IMDb).