Who Is Your Favorite Chicago Fire Character? Here's What Fans Say - Exclusive Survey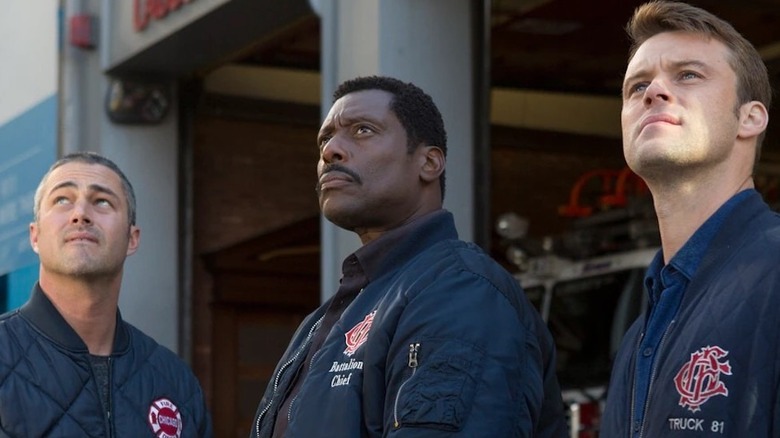 NBC
"Chicago Fire" might be the most popular series in the "One Chicago" universe, as it's the show that kicked it all off. The series has had more than a handful of major characters since its start in 2011 — some more lovable than others. Fans of the series don't hold back regarding their least favorite characters (we've seen plenty of Stella Kidd hate to justify this), but we wanted to see which member of 51 was their absolute favorite.
Looper surveyed over 600 United States residents and offered them six major players for "Chicago Fire" over the years. These six were chosen based on popularity and the fact that they're generally considered some of the best characters on the show. Remember, this doesn't mean those who placed lower on our poll are hated in any way, just that our readers have chosen others as their favorite. Who landed on top (and who noticeably didn't come close) might surprise you.
Matt Casey is still number one after his departure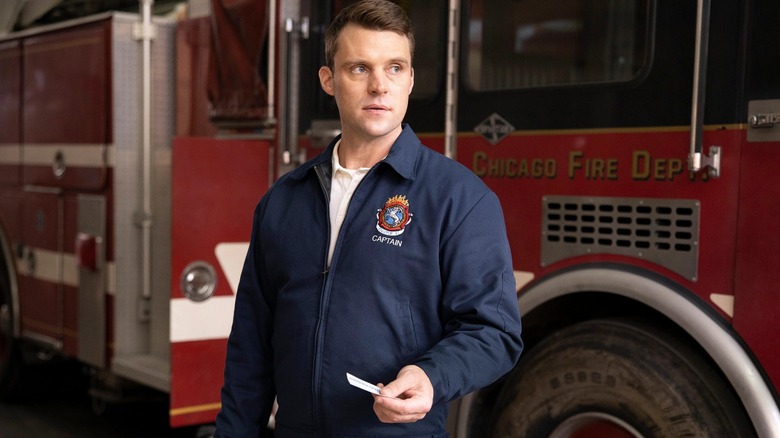 NBC
Landing at number one in Looper's survey is Matt Casey (Jesse Spencer), with 27.45% of the vote. This comes as no surprise, as Casey led the series for nine and a half seasons and was generally at the center of the story. While other characters would get their time to shine, you could argue that "Chicago Fire" was the Matt Casey show for quite some time. Many fans have also been outspoken since Spencer left the series in 2022, noting that "Chicago Fire" hasn't been the same since Casey departed.
In second place is Mouch (Christian Stolte), with 21.46% of our respondents choosing him as their favorite "Chicago Fire" character. Mouch is an easy pick — he's likable, funny, loyal, and is one of the better supporting stars in the series. Our third-place winner is Chief Boden (Eamonn Walker), with 14.98% of the vote. One of the last OG's of the series (as is Mouch), Boden is the leader everyone wants and is one of the most respected characters on "Chicago Fire." His no-nonsense nature and dedication to his subordinates is admirable. Thankfully he wasn't lost after his promotion and could stay at 51, leading the charge.
Herrmann outshines Severide and Brett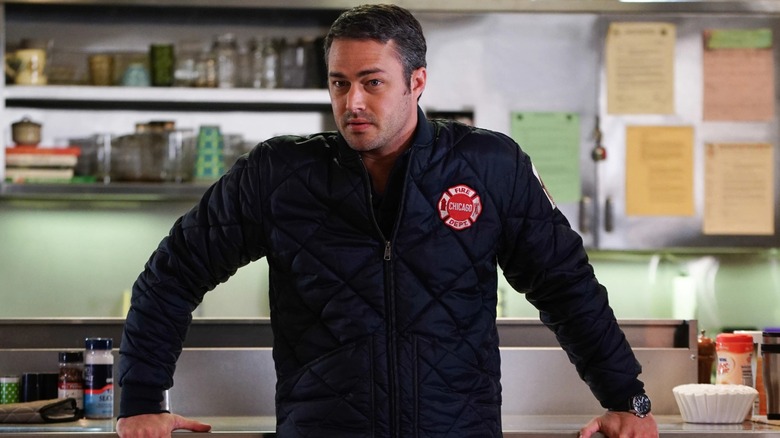 NBC
Coming in fourth place in Looper's survey for favorite "Chicago Fire" character is Herrmann (David Eigenberg), with 13.31% of the vote. Another OG, Herrmann is one of the oldest members of 51 but also one of the most valuable. He doesn't hold back his thoughts on anything and isn't shy about giving away the worst discounts in the history of the service industry. Fifth place belongs to Severide (Taylor Kinney), who surprisingly only got 11.98% of the vote. Severide led the series alongside Casey, and you might say he's the sole lead now that Jesse Spencer is gone. But some fans have been vocal that they miss the old Severide, which might explain why he finished so low in our poll.
Last place in our survey goes to Sylvie Brett (Kara Killmer), who garnered 10.82% of the vote. While she might seem like it, Sylvie is not a "Chicago Fire" OG but joined the series in Season 3. The paramedic has had a tough time on the show, constantly in relationships that leave her wrecked, and many fans hope to see a happily ever after for her sooner rather than later. Just because she came in last in our survey doesn't mean she's the least-liked; there are so many other "Chicago Fire" characters Sylvie reigns above. Remember Gabby (Monica Raymund)? Exactly.