Who Plays Heddie Hawkins On The Blacklist?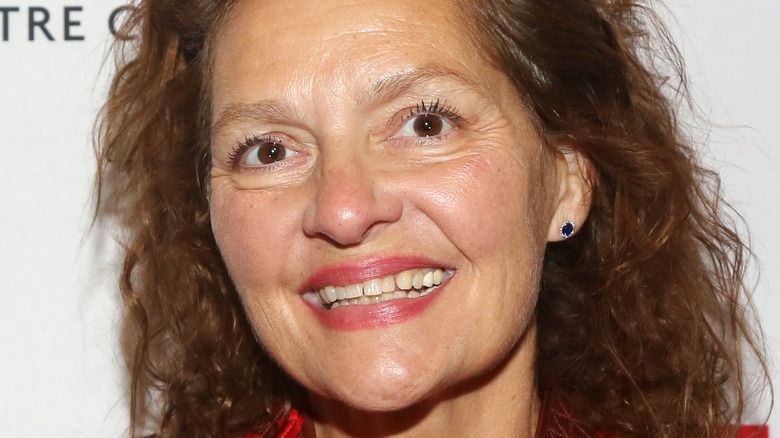 Bruce Glikas/Getty Images
With NBC's beloved espionage drama "The Blacklist" forging ahead with an unexpectedly lengthy primetime run, the show continues to provide fans with big-screen action in a small-screen package. That, of course, includes the star power of James Spader, who has fronted the series as the fedora-clad master criminal turned FBI ally Raymond "Red" Reddington since it debuted. Along the way, "The Blacklist" has surrounded its headliner with one of the more impressive lists of guest stars in the network realm. To date, actors from all walks of fame have lined up to trade quippy one-liners with Spader, including the likes of Alan Alda, Isabella Rosellini, Dianne Wiest, and Lance Reddick, among others (per Variety).
While most guest stars on "The Blacklist" play an adversary to Spader, a solid batch of regulars have turned up to play willing — and sometimes unwilling — allies. Among those characters, few have proven more helpful than Heddie Hawkins, a former carnival accountant who embezzled millions before the FBI caught up to her. The character debuted during the fifth season of "The Blacklist," and she has so far made a dozen appearances on the show. Here's who brings Heddie Hawkins to life.
The infamous carnival accountant on The Blacklist is only one of Aida Turturro's memorable roles
Heddie Hawkins was far from Aida Turturro's first (or biggest) role on the small screen. If you were a fan of HBO's iconic mobster drama "The Sopranos," Turturro surely needs no introduction — she appeared in all seven seasons of the award-winning series as Janice Soprano (per People), the kid sister of Tony Soprano (James Gandolfini). As any fan of "The Sopranos" knows, Janice was a regular thorn in the side of her big brother. She was also one of the more beautifully realized characters in the series' crowded landscape. That's in no small part to the fiery, densely layered work of Turturro, which ensured the character stood out amid a sea of larger-than-life personas.
Turturro shared many scenes in "The Sopranos" with Gandolfini and worked on numerous other projects with the actor prior to his passing. That includes the 2005 musical "Romance & Cigarettes," which was also written and directed by her famous cousin, John Turturro. If you're wondering where else you've seen her, Turturro's made dozens of television appearances since the 1990s, including stints on "ER," "Curb Your Enthusiasm," "Brooklyn Nine-Nine," and "What We Do in the Shadows." Since 2013, the actor has also appeared in 14 episodes of "Law & Order: Special Victims Unit" as Judge Felicia Catano.
Not surprisingly, Turturro has also turned up in dozens of memorable films over the years, including works from Barry Levinson ("Sleepers") and Martin Scorsese ("Bringing Out the Dead") — and it's safe to assume Aida Turturro will continue to steal scenes on screens big and small for many years to come.