The 12 Most Underrated TV Shows Of 2022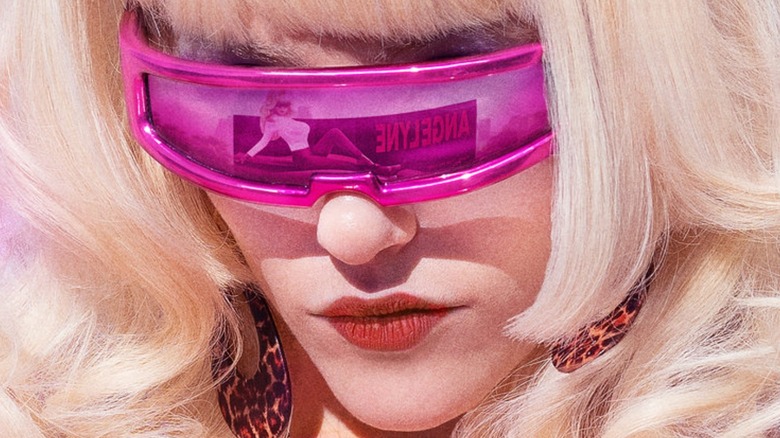 Peacock
We may receive a commission on purchases made from links.
2022 was an exciting year for television, as an explosive array of hits like "Yellowjackets," "Better Call Saul" and "Atlanta" soared. Whether you're talking about the best shows of the year or the absolute worst, they all contributed to a massive pastiche of a television landscape that. can frequently feel overwhelming. Fans and critics alike must choose carefully, lest you overlook an underrated gem.
Below is a list of series that may have flown under your radar; each offers something unique, something that stands out from the competition, done well. From dramatic prosthetic transformations to performances that take a sharp pivot in genre, these shows depict an artful commitment to the form often overshadowed in an entertainment landscape increasingly dominated by superheroes and space wars. It's always a shocking surprise when a show with a loyal fanbase becomes an upsetting cancellation; some of these shows should yield an opposite feeling, because they have been rewarded with renewals, promising future seasons that may push them from obscurity to household name. 
As you get ready for 2023's most anticipated series, check out this list of rare, engaging shows, and update your viewing preferences accordingly. Below, you'll find familiar faces, favorite performers — and captivating stories you'll be glad you started.
Somebody Somewhere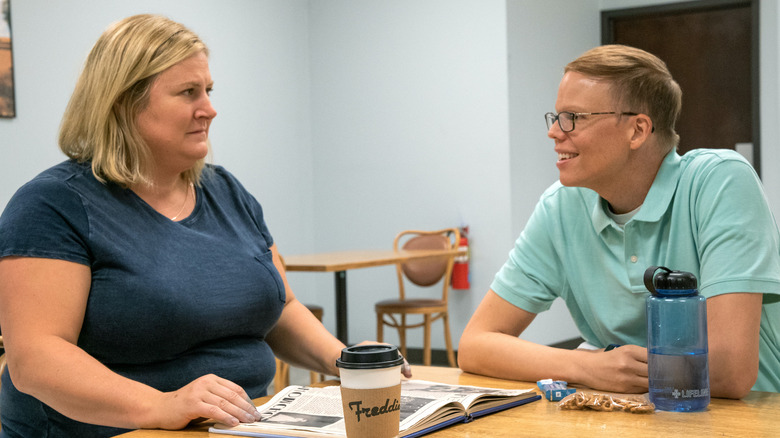 HBO
HBO and its streaming home HBO Max are knocking it out of the park lately with an Emmy-worthy, diverse slate of 2022 content. Among juggernauts like "House of the Dragon," "Euphoria," and "The White Lotus," the prestigious network also takes the time to usher out quieter series like "Somebody Somewhere, which is worth the watch. The series features comedian Bridget Everett (best known for her stand-up comedy, "Inside Amy Schumer," and "Lady Dynamite") in a heartfelt exploration of grief, family, and identity. 
Following the sudden and tragic death of her sister, Everett's Sam returns to her hometown in rural Kansas, where she's confronted with the inescapable force of her past. This takes the form of a lovable bunch of misfits featuring Jeff Hiller as Joel (in a far less disturbing role than his recent Ryan Murphy horror projects), Mary Catherine Garrison, Murray Hill, and Jane Brody, who remind Sam that she's not alone. This helps her feel far less like an outcast,  a palpable feeling that will warm any viewer's heart. HBO has made the wise decision to renew "Somebody Somewhere" for Season 2; here's hoping Sam and her beloved friends will rejoice and sing even more in 2023.
Industry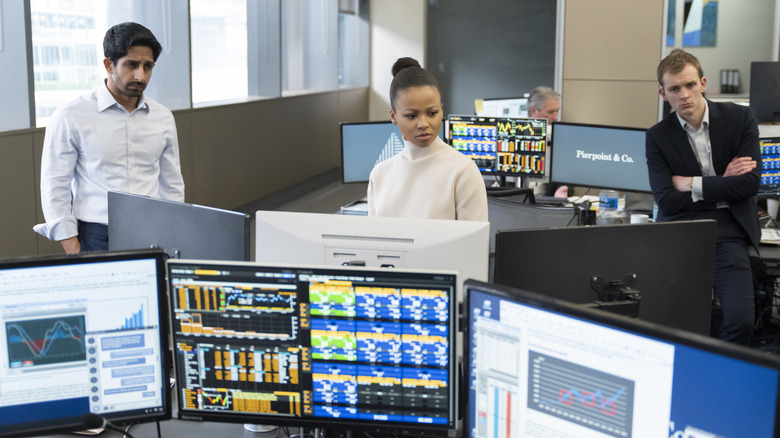 Simon Ridgway/HBO
This cutthroat workplace drama transports viewers back to the fallout of the 2008 economic disaster, with financial traders desperate for any sense of job security — drawing pointed parallels to the state of today's Covid-19-painted reality. A glimmer of hope lies in a determined new generation in the face of near insurmountable challenges and company downsizing.
"Industry" employs "Game of Thrones"-like tactics, as co-workers become enemies and ruthlessly scheme against each other. With jobs on the line, personal relationships become invaluable and transactional in securing a future. This blurs ethical lines, as the employees make impossible choices to put themselves into the top spot. If this intriguing drama flew under your radar, here's your chance to catch up before "Industry" returns for more tension in 2023.
Kevin Can Go F**k Himself
Fans of "Schitt's Creek" may find themselves stunned by Annie Murphy's dark turn in "Kevin Can Go F**k Himself." However, her role as the vengeful Allison McRoberts is an inspiring departure from Alexis Rose that displays Murphy's range. The Emmy-winning actress (for her break-out role on the aforementioned comedy) stars in this format breaking dramedy that puts a spin on the traditional patriarchal sitcom. This unconventional series blends its unique formula with Allison's dramatic, Earth-shattering revelation, resulting in two conflicting tales of personal exploration.
In Season 2, Allison pursues her plan to finally rid herself of her husband Kevin (Eric Petersen) whose simpleton ways and oblivious, soul-sucking lifestyle has become far too unbearable. She plots to have him killed. However, he suddenly rises to fame after averting their home break in, which inevitably complicates Allison's plans. Season 2 further explores these intense dueling perspectives while balancing Kevin's lighthearted sitcom (loosely inspired by "Kevin Can Wait," via Variety) with Allison's dramatized reflections and clearer moments of reality. 
The second "Kevin" season is even more suspenseful than the first, as the last chapter of Allison's story unfolds. Thankfully, her loyal best friend Patty (Mary Hollis Inboden) is by her side until the very end, even if it means she has to go against her own family. You can now binge "Kevin Can F**k Himself" in its entirety on AMC to see exactly what happens to the dimwitted sitcom star.
Angelyne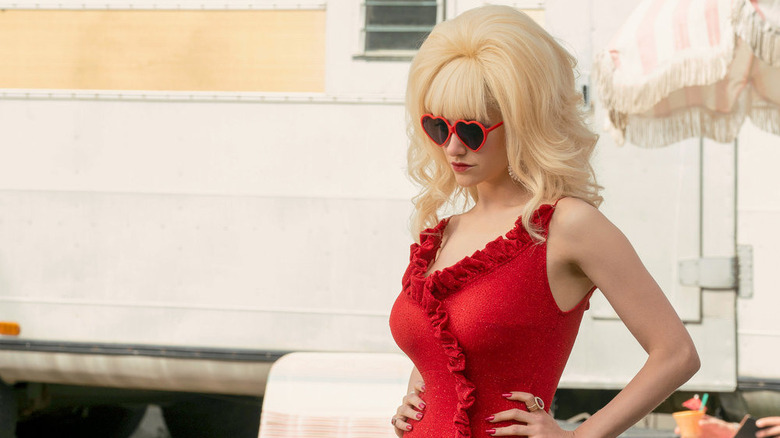 Isabella Vosmikova/Peacock
In another outstanding turn of character, Emmy Rossum impressed in 2022 as the cryptic, chameleon-esque Hollywood icon Angelyne. Her striking transformation brought her "Shameless" years a glamorous upgrade, complete with a pink Corvette and bleach blonde beehive. Executive produced by "Mr. Robot" creator Sam Esmail, "Angelyne" impressed by being riveting, dazzling, and singular. 
In addition to Rossum's unrecognizable makeover, "Angelyne" recruits a stellar supporting cast including Alex Karpovsky, Hamish Linklater, and Martin Freeman. They are among the many talking heads that help tell the story of the elusive Los Angeles icon in a compelling documentary style. The limited series further details the complicated origins of the billboard queen and her notorious existence navigating a slew of rumors, suspicions and attacks.
This timeless tale of American fame and Hollywood stardom is both an illuminating look back in history as well as a revelatory representation of the power of infamy and misinformation. It also helps frame the current influencer culture, drawing parallels to the provocative origins of an LA original. All episodes of "Angelyne" are now streaming exclusively on Peacock. 
Single Drunk Female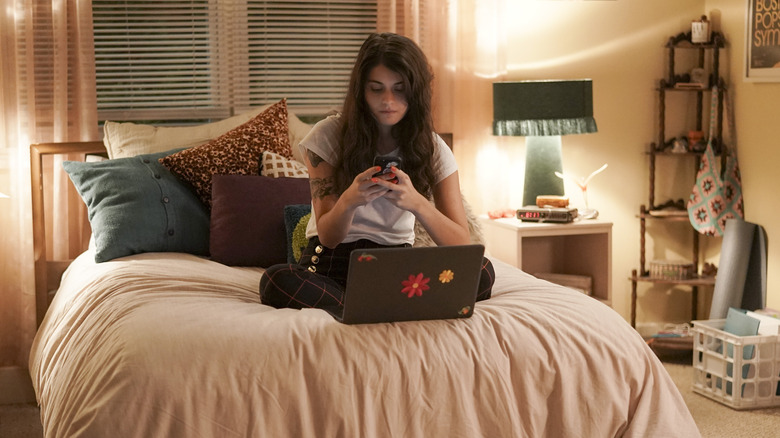 Freeform/Danny Delgado
As COVID-19 continues to ebb and flow, everyone is in need of some nourishing recovery. This helps "Single Drunk Female" feel relatable to audiences, as Sam (Sofia Black-D'Elia) puts down the bottle and begins her healing journey. Viewers may recognize D'Elia from her role on the short-lived comedy "The Mick," or her nail-biting part on "Your Honor" as Frannie. On "Single Drunk Female," she portrays Samantha "Sam" Fink as a complicated, empathetic protagonist who climbs up out of rock bottom to take charge of her life.
Her accountability and determination to face her problems head on sets a powerful example as she navigates her sobriety. Rather than further repress the traumatic events of her past, she works through them with counseling, communication, and forgiveness (for both herself and others). Featuring an impressive array of talented co-stars including Rebecca Henderson, Sasha Compère, Lily Mae Harrington, and Garrick Bernard, "Single Drunk Female" paints an authentic representation of a functioning support system. You can embark on this touching journey with Sam in Season 1 now, as viewers await an upcoming Season 2.
If you or anyone you know needs help with addiction issues, help is available. Visit the Substance Abuse and Mental Health Services Administration website or contact SAMHSA's National Helpline at 1-800-662-HELP (4357).
Rap Sh!t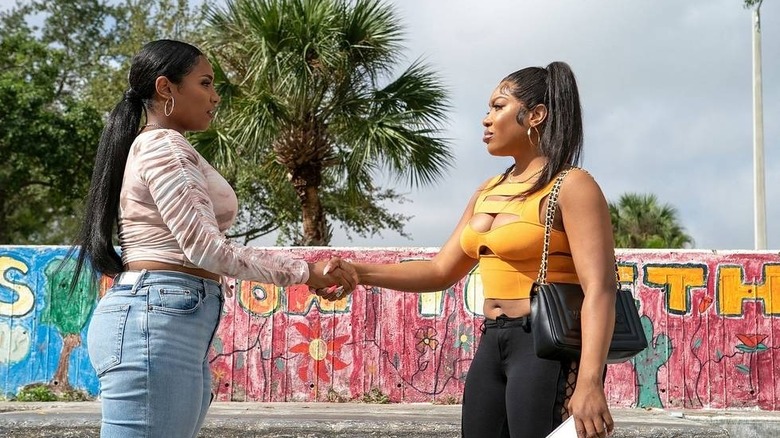 Alicia Vera/HBO Max
After the groundbreaking HBO original series "Insecure" concluded on HBO, fans and critics alike eagerly awaited creator Issa Rae's next project. She delivered, in the revolutionary breath of fresh air that is "Rap Sh!t," co-starring Aida Osman and KaMillion as the fiery rap duo Shawna and Mia. A spiritual successor to "Insecure," Rae infuses digital communication seamlessly into the narrative in a gripping and familiar way. 
As Shawna and Mia, these two up-and-comers change the gatekeeping patriarchy of the cutthroat music industry with grit and teamwork. This aspect also shines an illuminating light on predatory males who exploit women in rap to make a profit (which, as Rae tells The Hollywood Reporter, was inspired by reality). It takes the form of a sleazy, superficial producer/manager played by the comical Jaboukie Young-White, in scene-stealing work. Like "Insecure," this series is tonally unique from other comedies, with a progressive, insightful message delivered in a powerful way. Thankfully, after the cliffhanger finale, HBO Max decided to book another trip to Miami; Season 2 will land in 2023. 
Paper Girls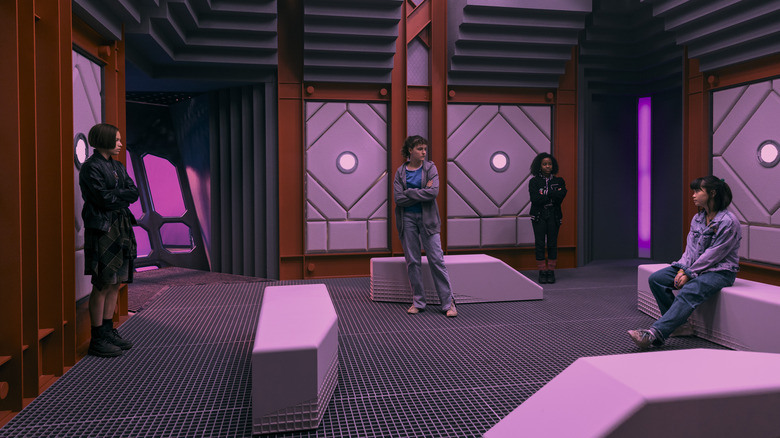 Anjali Pinto/Prime Video
While you're likely aware of Amazon Prime's "Lord of the Rings" series "The Rings of Power," you may not know about their equally acclaimed (if slightly cheaper to produce) sci-fi adventure series "Paper Girls." 
This twisted neo-noir follows four young girls who sell newspapers and are inexplicably transported into the future. Journeying from 1984 to 2019, they experience strange encounters with their future selves. 
Fans of "Stranger Things" and "Yellowjackets" should find themselves drawn to this intensely nostalgic tale of action and wonder, as the girls discover they're in the middle of a futuristic war, have been declared criminal fugitives (for their unauthorized time travel), and now must fight to save their own futures. 
"Paper Girls" showcases a talented, diverse young group of actresses including Camryn Jones, Riley Lai Nelet, Sofia Rosinsky, and Fina Strazza. The series also casts Adina Porter and Ali Wong in pivotal roles that add weight and levity to the dystopian series. Despite positive scores on Rotten Tomatoes, "Paper Girls" was canceled in September. However, you can still watch the series anytime on Amazon Prime. 
This Fool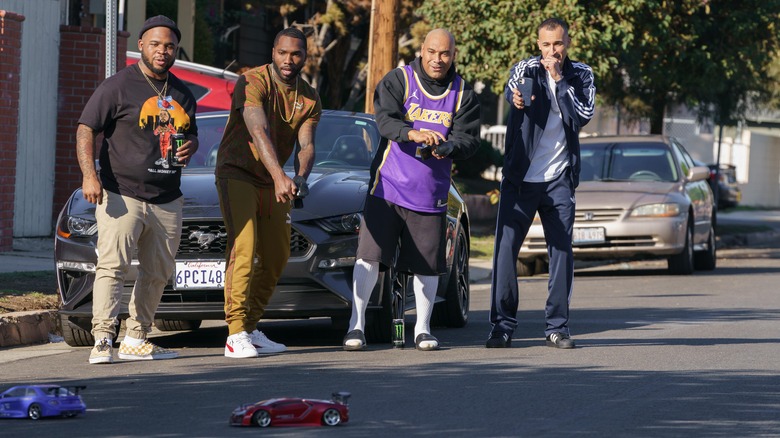 Gilles Mingasson/Hulu
Hulu's latest comedy breaks stereotypes and introduces audiences to a wacky variety of new characters in "This Fool." Starring Chris Estrada and Frankie Quinones as his formerly incarcerated cousin, "Fool" depicts a rehabilitation group for ex gang members. 
While you may have caught "Sopranos" star Michael Imperioli in the Sicilian misadventure Season 2 of "The White Lotus," you might've missed his comedic turn in "Fool" as the pious leader Minister Payne. His presence is yet another element worth recommending in this offbeat comedic treasure.
"This Fool" exceptionally balances comedic authenticity with outdated gang stereotype, leading to refreshing takes on community and brotherhood over violence, aggression, and toxic masculinity. Fans of Fred Armisen (of "Saturday Night Live" and "Portlandia" fame) will appreciate his presence as executive producer, flavoring the show with an absurd tone and silly, childlike glee — and features the occasional guest star spot. It all culminates in an unmissable, smile-inducing, heartwarming watch.
Reboot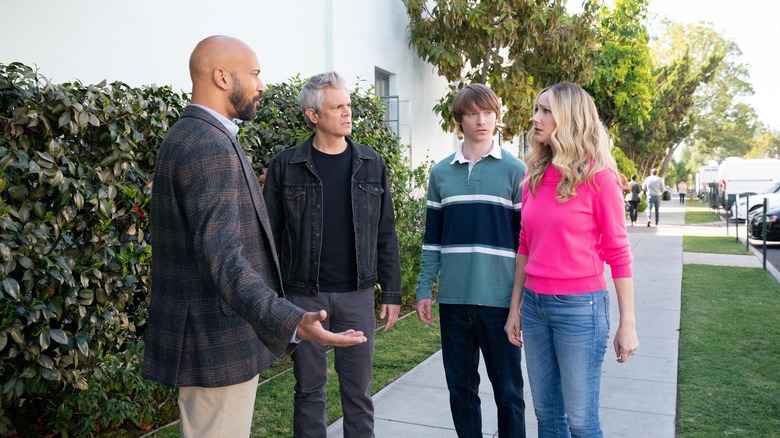 Michael Desmond/Hulu
A fictionalized but riotous examination of the behind-the-scenes goings-on of the increasingly popular trend of dragging old sitcoms into the modern age, "Reboot" has "Modern Family" mastermind Steven Levitan returning to television. The series includes Keegan-Michael Key, Johnny Knoxville, Calum Worthy and Judy Greer as veteran sitcom stars (think "Full House") determined to reinvent themselves and reinvigorate their careers in various ways for a new generation of viewers.
Levitan was reportedly inspired by the fallout surrounding the "Roseanne" reboot (according to KCRW), developing a show about a reboot where things aren't nearly as peachy off-screen as they appear to be on camera. 
"Reboot" excels at depicting the complicated relationship actors have with each other, as their fictional family dynamics muddy the waters of their personal lives. This even extends to the development team, with Paul Reiser and Rachel Bloom playing a barely-talking father and daughter with drastically differing ideas of what a sitcom should be. 
The first season of "Reboot" is now streaming exclusively on Hulu; fans are currently hoping for a Season 2. 
Shining Girls
Following Emmy-winning work in "The Handmaid's Tale," Elizabeth Moss stars in another literary adaptation, this time based on a best seller by Lauren Beukes. 
Once again, Moss harnesses her strong will and vulnerability, this time playing a headstrong, resilient aspiring journalist whose brutal assault shatters her world and her dreams of being a writer. In Chicago, she hides away as a newspaper archivist, until a gruesome murder pulls her out of her funk.
The crime in question replicates her own traumatic experience, reigniting her journalistic instincts. She teams up with an experienced reporter (Wagner Moura) to hunt down her serial killer assailant and prevent any other girls from being victimized. However, her past trauma still haunts her in this reality-bending mystery drama that's sure to lure viewers deep in until the mystery is finally solved. "Shining Girls" Season 1 is now streaming only on Apple TV+, as the excitement builds for a possible Season 2 to answer some lingering, burning questions. 
South Side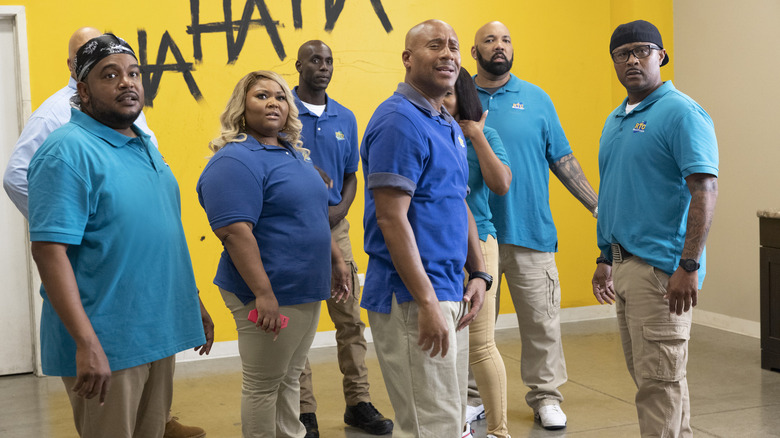 Adrian S. Burrows/HBO Max
"South Side" is an undiscovered comedic gem sure to get more than a few chuckles out of viewers. As one of the few lucky, almost canceled series that HBO Max swept in and rescued (like "Harley Quinn" and "Tuca and Bertie"), "South Side" is an endearing side-splitting work place comedy about a lovable bunch of employees working at an appliance rental facility. This leads to sequences of outlandish repossessions across the city of Chicago.
The show's ability to balance these storylines across a diverse, multifaceted variety of characters cements it as one of 2022's most underrated series. It even features the talented series creators in roles of their own, with Diallo Riddle (Allen), Bashir Salahuddin (Officer Goodnight), and Sultan Salahuddin (Simon) adding even more laughter to this joyous comedy. "South Side" has yet to be announce a Season 4, but you can catch up on Seasons 1-3 now on HBO Max.
Tokyo Vice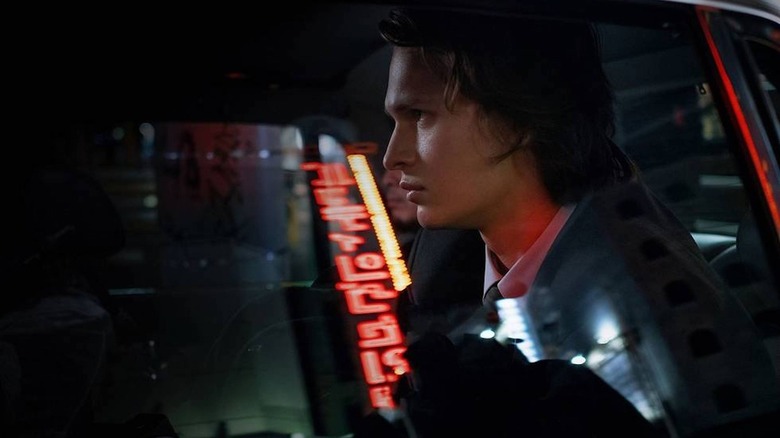 James Lisle/HBO Max
"Tokyo Vice" is an HBO Max hit sure to get your heart racing, executive produced and directed by arguably the greatest crime filmmaker of all time.  
Starring Ansel Elgort and Ken Watanabe, "Vice" returns Michael Mann to peak form, transporting viewers to the darkest parts of the city's criminal underground. As an investigative reporter, Elgort's Jake Adelstein is inclined to report everything he witnesses in gory detail. However, as Watanabe's Hiroto Katagiri advises, revealing the truth may ultimately cost him his life.
Based on the unimaginable non-fiction reports of the real Jake Adelstein, this adrenaline-pumping series keeps audiences on the edge of their seats throughout each neon-filled episode. In Adelstein's pursuit of the truth, he finds himself confronted with one of the most dangerous and notorious crime bosses in all of Tokyo. Michael Mann brings the same sexy, neon-fueled mix of criminality and character that has fueled his greatest efforts, from "Thief" to "Heat." And while the title may evoke his "Miami Vice," "Tokyo Vice" is a much more jaded, twisted take on a crime-infested city.
The real-life angles of the plot bring an appealing quality to the series, as Adelstein gets closer to the truth. The unparalleled storytelling of "Tokyo Vice" is available only on HBO Max; it can be revisited anytime, as fans await a hotly-anticipated second season in 2023.