Why Samantha From Single Drunk Female Looks So Familiar
"Single Drunk Female" is the 2022 comedy series that premiered on Freeform and is streaming on Hulu. The story follows Samantha Fink, a 28-year-old alcoholic who's forced to move back in with her mother (Ally Sheedy) after she shows up drunk at her job working for a Buzzfeed-esque website. After completing rehab, things only get messier. Samantha learns that her former best friend Brit (Sasha Compère) is engaged to her boyfriend (Charlie Hall). She's forced to take a job at a grocery store while figuring out what she wants in her professional and personal lives. Hardest of all, she has to get through everything without drugs or alcohol.
So far, it's among the best new shows of the year. On Rotten Tomatoes, it currently boasts a 100% Fresh rating among the critics. Inkoo Kang of The Washington Post called it "instantly charming and dense with talent," and "refreshingly free of didacticism."
At the center of the series is Sofia Black-D'Elia, who plays Samantha with a darkly funny mixture of cynicism, apathy, and hope. Black-D'Elia has been a fixture on TV series for the past decade, with over 20 credits to her name (via IMDb). Here's where you might recognize her from.
She played Adam's high school teacher on Your Honor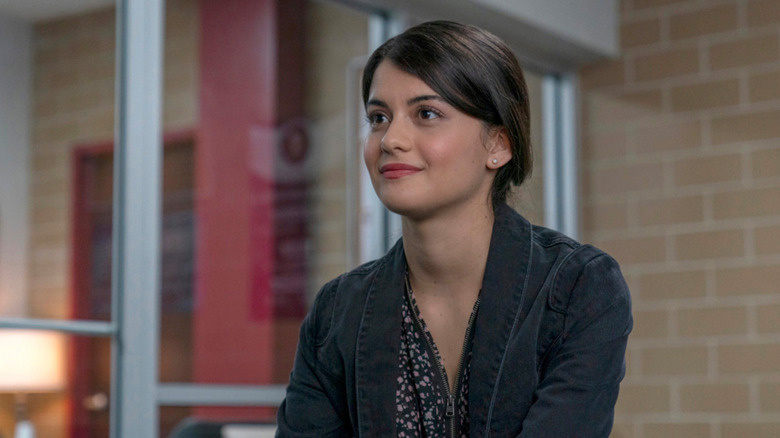 Showtime
"Your Honor" is the Showtime series that premiered in December 2020 and is currently renewed for a second season. The series stars Hunter Doohan as Adam Desiato, a New Orleans high school student who has an asthma attack while driving and accidentally crashes into another car, killing the driver – who turns out to be the son of a mobster played by Michael Stuhlbarg. Bryan Cranston plays Adam's father Michael, a New Orleans judge who helps his son cover up the killing. 
Black-D'Elia plays one of the more complicated roles on the series, Adam's high school photography teacher who's also having an affair with him. When Adam confesses the accident to her, she gets caught up in the drama.
For Black-D'Elia, the hardest part of the job was believably portraying a character who was secondary to the story. "I think, if we did our jobs correctly, Frannie should seem as complex as most of the other characters in the show, in the sense that she has been justifying her behavior for a really long time," she explained to Assignment X. "Her relationship with Adam is not okay, and what he does, and what he tells her, puts her in a position that is truly messed up, and she can no longer justify things to herself as easily. So, yeah, I hope by the end of the season, it definitely feels as intertwined with the rest of the stories on the show, and not like a separate tone."
She played Sabrina on The Mick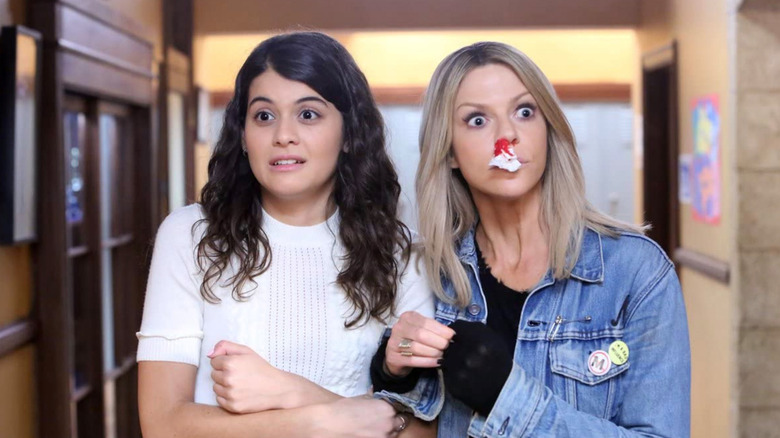 Fox
"The Mick" is the Fox series that ran from 2017 to 2018 and stars Kaitlin Olson as Mackenzie "Mickey" Molng, a hot mess of a thirtysomething who's forced to relocate from Rhode Island to posh Greenwich, Connecticut after her sister Poodle (Tricia O'Kelley) and her husband are indicted for tax evasion and flee the country. In Greenwich, Mick is thrust into the role of caregiver for Poodle's daughter and two sons. Black-D'Elia plays Sabrina, Poodle's difficult daughter.
For Black-D'Elia, playing a comedic role was unfamiliar territory, but she credited Olson as the reason she took the job. "When I tested with [Olson], I felt instantly connected to her and felt safe and comfortable to fail — which is really important when you're new at comedy — and that's such a testament to Kaitlin and how warm and welcoming she can be," she told IB Times. "I definitely felt that there was like a spark between us and I was like, 'This is special and I really hope that I get this job because it felt right.'"
She was "the girl in the back of the cab" in The Night Of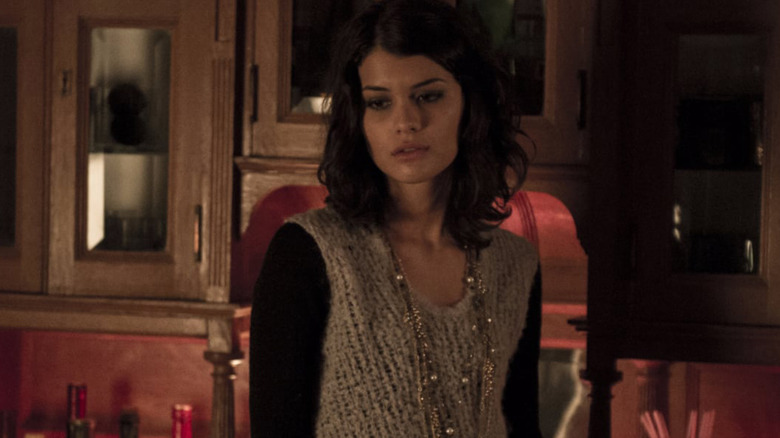 HBO
"The Night Of" is the 2016 HBO limited series that starred Riz Ahmed as Naz, a young New Yorker who's caught in an incriminating position when a woman he hooks up with is found dead hours after he last saw her. Although he's innocent, Riz is sent to New York's notorious Riker's Island prison. The harrowing conditions force him to adapt into something he's not in order to survive.
Black-D'Elia's role is much more in line with her credits. She plays Andrea Cornish, a.k.a. the girl whose death sets the story in motion. By design, Andrea is a character without much apparent backstory or motivation at the start of the story – her mysteriousness is part of what draws Naz in. For Black-D'Elia, the challenge here was avoiding familiar female character tropes.
"It's interesting because on one hand as an actor, you want to create this fully-formed character that has a history and a life and where she's going. On the other hand, to tell this story, she couldn't be that obvious," she said on Medium. "My job was to tell this story in the best way that I could and also not make her a trope of a manic, pixie-dream girl, because that is absolutely not what she is in my opinion. I think she is troubled; she is bizarre."