The Simpsons' Harry Shearer Fondly Recalls Working With Comedian Jack Benny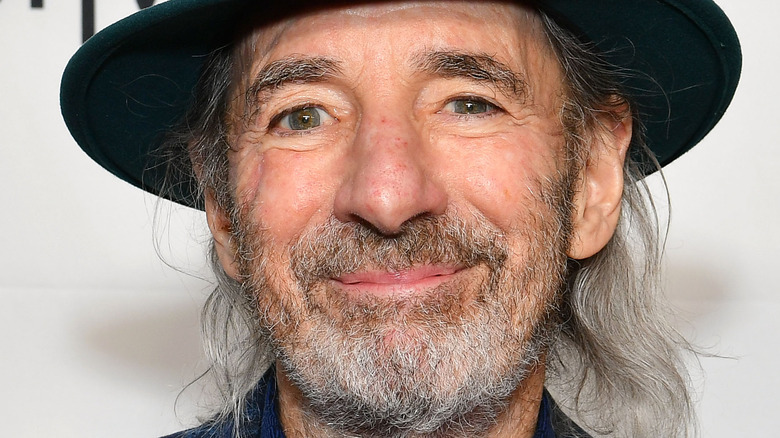 Dia Dipasupil/Getty Images
Chances are, the endless laughs and quotable lines from some of your favorite "Simpsons" characters can be attributed to the immense talents of Harry Shearer. Shearer's first film role was in an Abbott and Costello comedy, and he later appeared in such notable productions as "The Truman Show," "This Is Spinal Tap," and the 1998 "Godzilla" remake. But he is best known for his many beloved voices on the hit animated sitcom, "The Simpsons." From everyone's favorite neighbor, Ned Flanders and everyone's least favorite boss, Mr. Burns, to the hilariously pathetic Principal Skinner and too many more to count, Shearer's comedic chops and vocal talents have helped bring to life some of television's most iconic names and moments. 
Just like all the greats, however, Shearer had to start somewhere. And much like a Padawan must learn from a Jedi master, Shearer' kicked off his show business career by working under a comedy legend, Jack Benny. The experience not only helped Shearer further break into the industry but also left a warm impression of the entertainer that remains to this day. 
Benny's show led to a chance encounter with another comedy giant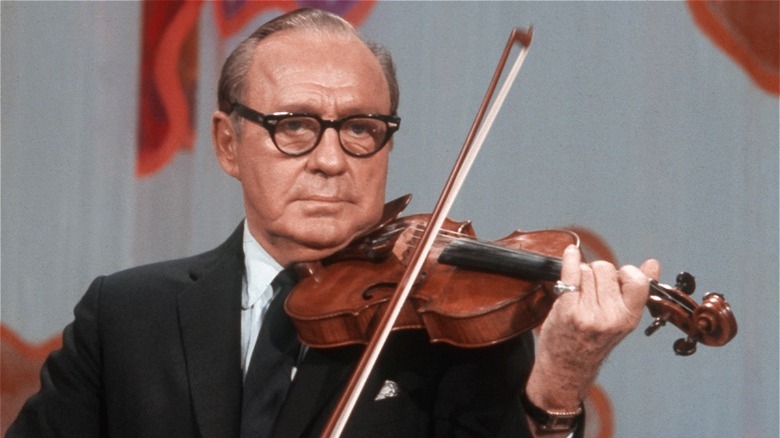 Michael Ochs Archives/Getty Images
Once a vaudevillian and violinist, Jack Benny would emerge as a prominent figure in the entertainment landscape throughout the 20th century, with his comic timing and expressions bringing new vitality to the comedy scene. Amongst those fortunate enough to experience the comedian's genius firsthand was none other than "Simpsons" actor Harry Shearer. 
In an interview with IGN,  Shearer recalled his first acting job as a child actor on "The Jack Benny Show." When asked what Benny was really like, Shearer warmly replied, "The greatest ... Just the greatest. He was the smartest person I'd ever — certainly then — encountered in show business. He was very generous ... Very smart. My sentiments about it basically are that I started in show business at the top and I've been working my way down ever since." 
Shearer's appearance on Benny's show also put the future voice actor in front of possibly the most respected voice talent out there at the time. Shearer shared this anecdote when talking with AV Club, saying, "I also had a friend there ...  And that was Mel Blanc, because I always used to sit next to Mel Blanc when we'd do the shows. When you have Jack Benny on one side and Mel Blanc on the other, you're not going to go far wrong." Blanc was best known for voicing numerous Looney Tunes characters and countless other characters from Warner Brothers and Hanna Barbera during animation's Golden Age. So, there's no doubt that Shearer learned from the best of the best.