The Frankenstein Bike That The American Pickers Bought For $21,000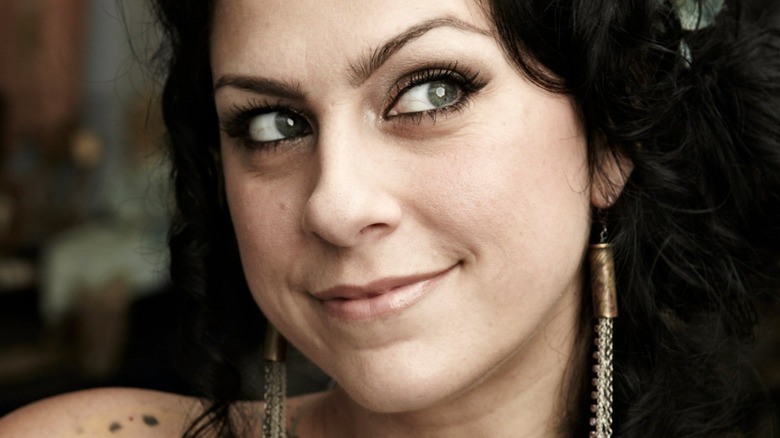 Zachary Maxwell Stertz/History
Most would agree that an apt way to describe "American Pickers" is to call it a treasure trove in television form. Week after week, episode after episode, the show's hosts flip private collections and junkpiles upside down in hopes of unearthing incredible finds. Since the show premiered in 2010, they've pulled out some truly astounding pieces from the most unlikely of places, though when looking over their overall collection of finds from across the program's history, it's clear that they have a preference for one type of item over virtually all others.
When it comes time to get picking, the "American Pickers" crew is always especially eager to find technology related to transportation. More often than not, this means cars and car parts, and understandably so. They fetch a pretty penny, and the collector market is massive. However, they're not opposed to rides on two wheels instead of four. Bicycles — some worth thousands of dollars — and motorcycles (and motorcycle cars, if you can believe that) often strike their fancy too. When they find one they consider to be a must-have, they shell out the big bucks to take it home.
In fact, in one particular instance, the folks on "American Pickers" dropped a staggering $21,000 on a Frankenstein bike.
This custom Von Dutch XAVW was nothing short of a grail piece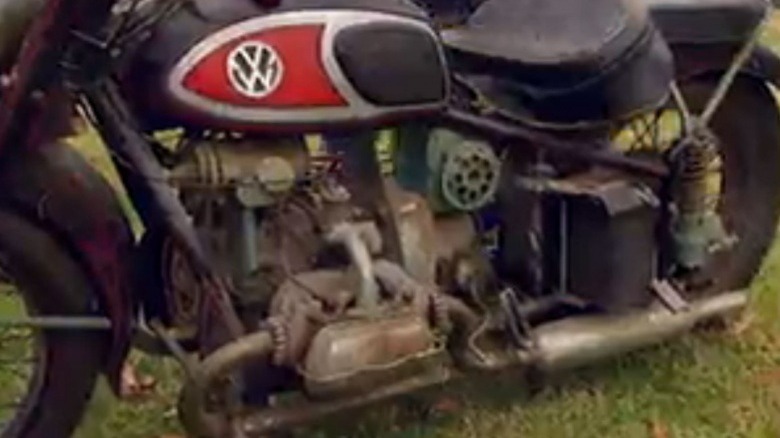 History
Way back in Season 6 of "American Pickers," tenured host Mike Wolfe and his then-picking partner, Frank Fritz, found themselves face-to-face with an incredible piece of motorcycle history. This custom-built Von Dutch XAVW was constructed back in 1966, combining the frame of a Harley-Davidson XA with the engine of a Volkswagen — thus awarding it the label of a Frankenstein bike. Wolfe knew he had to have it, even calling it his "holy grail" (hence why the episode is called "Mike's Holy Grail") and coughing up $21,000 to own it. With an exchange of funds and a handshake, this truly one-of-a-kind piece was all his.
While it was likely great for Wolfe to get ahold of such an impressive and unique bike, he's not one to keep such a find to himself. Following this episode, he found a great way to share the bike with his fellow motorcycle enthusiasts. Once it was all fixed and cleaned up, he took it to Torque Fest and later the National Motorcycle Museum, where it was put on display for folks to check it out and appreciate it in all of its cobbled-together glory. According to the official National Motorcycle Museum website, the bike was situated next to various other pieces of Van Dutch memorabilia, emphasizing its place in history.
It may not be the most expensive or flashy motorcycle "American Pickers" has focused on over the years, but the custom Von Dutch XAVW is certainly one of the most special. It is indeed a motorcycle collector's grail.