Daniel Craig Was 'Terrified' Of His Accent While Filming The Knives Out Movies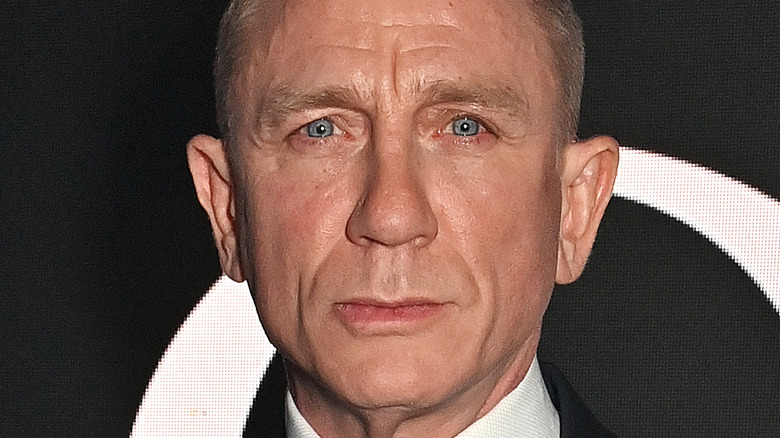 David M. Benett/Getty Images
The often-overlooked murder mystery genre returned to the cinema in a big way via 2019's "Knives Out." The Rian Johnson-directed whodunnit features an ensemble cast of tremendous actors, ranging from Jamie Lee Curtis to Michael Shannon, who all brought their A-game to make the film a resounding critical financial hit. As a result, it landed a historic sequel in 2022, "Glass Onion: A Knives Out Mystery," which features an entirely new cast of characters entangled in a gripping mystery. Well, the cast is almost entirely new, with only one carryover from "Knives Out": Daniel Craig's Benoit Blanc.
As cunning and intelligent as they come, Blanc is officially the linchpin of the rapidly expanding "Knives Out" franchise. Of course, "The Last of the Gentlemen Sleuths" wouldn't work so well as a character if it wasn't for the acting talents of the man responsible for him, Daniel Craig. The former James Bond actor isn't exactly known for playing characters in the vein of Blanc throughout his career, yet he's portrayed him to perfection so far. Though some would argue that his Southern accent is a bit too goofy for their liking, it does little to diminish his commanding presence in the series.
Still, for as recognizable as Daniel Craig's Benoit Blanc accent has become, the actor didn't feel it was the best choice. In fact, he was terrified of it during the making of "Knives Out" and "Glass Onion."
Blanc's accent worried Craig on both films for different reasons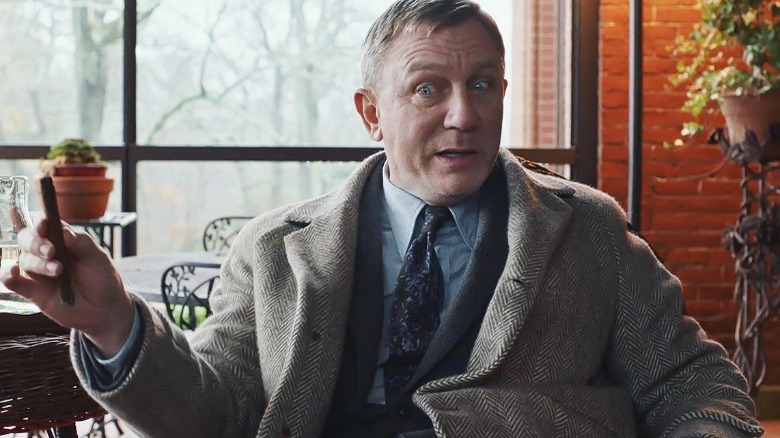 Lionsgate
Daniel Craig recently stopped by the "Happy, Sad, Confused" podcast to discuss all kinds of things. One topic that came up was "Knives Out" and his character, Benoit Blanc, on which Craig was quick to share some surprising insights. As he recalled, when he first figured out the accent he was going to do for the exceptionally observant detective, he was mortified at the thought of using it for the entire film. "Jamie Lee Curtis was standing in front of me. And the rest of these brilliant actors. And they're just all like, 'Come on then.' It was like, 'Okay, here we go,'" he explained, revealing that the nerves got to him early on.
Thankfully, the idea of switching to an unfamiliar accent in front of the very best in showbusiness eventually became significantly less daunting for Craig. However, when "Knives Out" was completed and work on "Glass Onion" began, he was once again stressed over his character's manner of speaking. He notes that his biggest fear was seeming like he was doing an impression of Blanc for the sequel rather than genuinely returning to the character himself. This, too, eventually washed away thanks to his voice coach, repetition, and the "Glass Onion" cast coming up with their own Blanc impressions — the strongest of which supposedly came from Kathryn Hahn.
So long as the "Knives Out" anthology rolls on, expect Daniel Craig's Benoit Blanc and his Southern drawl to continue hopping on case after case.