Yellowstone's Luke Grimes Thinks The Show Can Make Anyone A Western Fan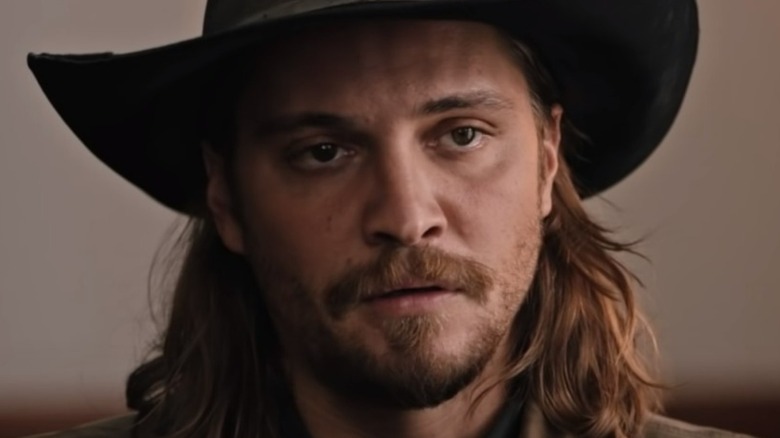 Paramount Network
"Yellowstone" has risen through the ranks to become one of the most popular shows on television. One merely has to look at the sheer volume of spinoffs being churned out to see that's the case. Both "1883" and "1923" on Paramount+ have commanded sizable audiences, as well. It's enough to make one wonder how "Yellowstone" managed to achieve such a feat, especially given how averse people seem to be to westerns as a genre. 
Still, "Yellowstone" has a lot going for it. Generations of family drama intertwine that's just too juicy to ignore. Sprinkle in a little extreme violence from time to time to keep viewers engaged, and it seems like you have the secret to success. Indeed, "Yellowstone" appears to prove that the western can survive in the modern climate, especially when you have Taylor Sheridan at the helm. And hopefully, its success ushers in a new wave of modern westerns rising in popularity, something star Luke Grimes seems to think is entirely possible.
Luke Grimes thinks Yellowstone offers something for everyone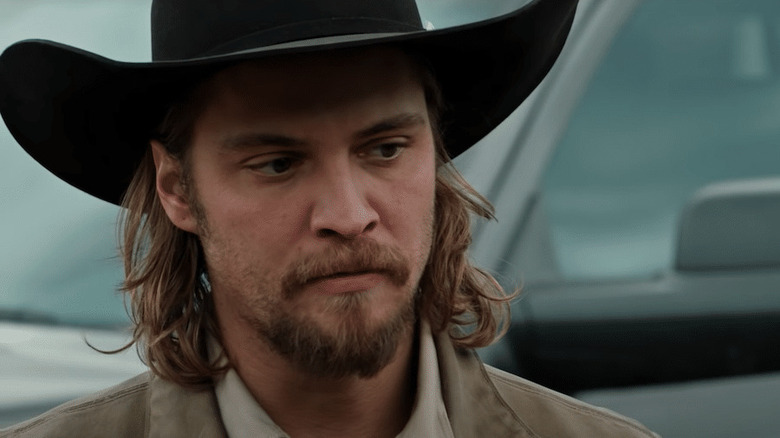 Paramount Network
The Season 5 premiere of "Yellowstone" garnered nearly 12.5 million viewers across all Paramount platforms (via The Los Angeles Times). In this day and age, those are impressive numbers, and it's clear "Yellowstone" has accomplished what no other modern western has done yet. Star Luke Grimes, who plays Kayce Dutton on the series, suggests there's a good reason for the show's popularity. As he told Variety, "There's something for everybody in [the show]. I mean, even if the cowboy world isn't your thing, it will be after watching this show. There's going to be something that sucks you in and keeps you there long enough to learn a thing or two about this western heritage."
As such, it should come as no surprise to see other platforms trying to get their own western series off the ground. Earlier this year, Amazon came out with the Josh Brolin-starring "Outer Range." And a TV series based on the movie "Hell or High Water" is in development at Fox (via Deadline). If "Yellowstone" fans do become enamored with the western genre, there will be plenty more for them to check out in the years to come.