Rick And Morty Made Star Wars Writer Tony Gilroy Nervous About Andor's Aldhani Heist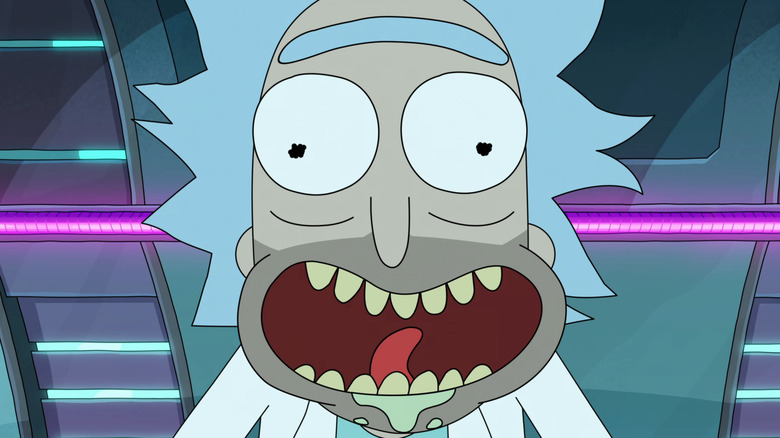 Adult Swim
"Rick and Morty," the irreverent Adult Swim cartoon by Dan Harmon and Justin Roiland about a demented scientist and his grandson, might not be the first point of comparison for those who watched "Andor," the "Star Wars" Disney+ series currently ranking near the top of many critics' best of the year lists. But according to "Andor" showrunner Tony Gilroy, there's one "Rick and Morty" episode he felt he had to compete with on his own show.
One plot arc on "Andor" follows a group from the nascent Rebel Alliance as they break into an Imperial garrison on a planet occupied by the Empire to commit a daring heist. The stakes are high, and the team enters knowing some of them won't make it out alive. Using a local celebration and a meteor shower as cover, they infiltrate the base and make off with a hoard of credits in one of the most emotional moments in "Andor" Season 1 and the year's most heart-pounding episodes of television.
But although executed beautifully, Gilroy was still nervous. As he explained, he wasn't sure he could outdo a "Rick and Morty" episode that centered on a heist of its own.
Gilroy didn't know if he could top Rick and Morty's heist episode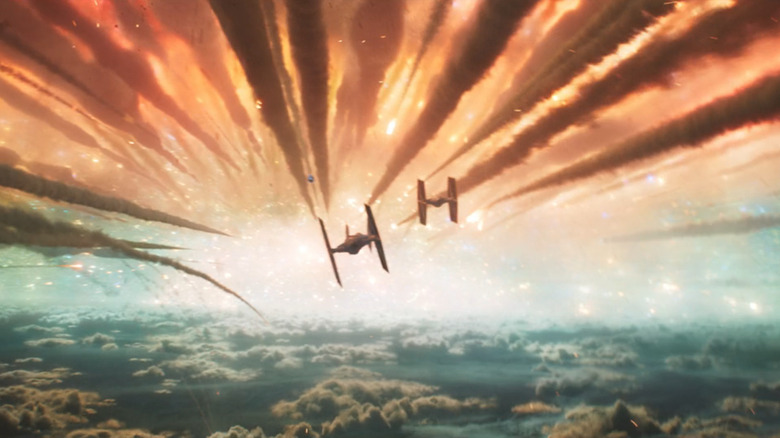 Disney+
The "Rick and Morty" Season 4 episode "One Crew over the Crewcoo's Morty" is a deconstruction of the heist genre that finds the show's titular duo (both voiced by Justin Roiland) pulling a series of increasingly elaborate — and increasingly silly — heists in an attempt to one-up a group of professional heisters. As the plot becomes increasingly complex, with matryoshka-nested layers of betrayal and hairpin plot twists, the final reveal is simple as it is hilarious. Rick has taken Morty on a wild goose chase to sour him on the idea of pitching a heist show to Netflix because he doesn't want his grandson to abandon their adventures together. And it's this episode that "Andor" creator Tony Gilroy says gave him pause when putting together his own show's heist arc.
As Gilroy told Variety, "If we're going to do the heist, it's like, 'Oh my god, after listening to Dan Harmon take the heist apart on 'Rick and Morty,' you're like, okay, what are we going to do?' So, the whole goal is to try to turn everything upside down. You're really excavating for originality all the way down the line, and then, hopefully, you can't be too original at the expense of your story, but that's the first motivation is how do you turn this inside-out so people haven't seen it before."
While the two shows certainly don't appear to be in competition with one another, Gilroy's nod to Harmon and Roiland's take on the heist genre demonstrates the power of one work of art to influence another. Though tonal opposites, both "Andor" and "Rick and Morty" have taken risks in ways that no one saw coming.