A Dead Body Was Once Found On One Of Stranger Things' Season 3 Sets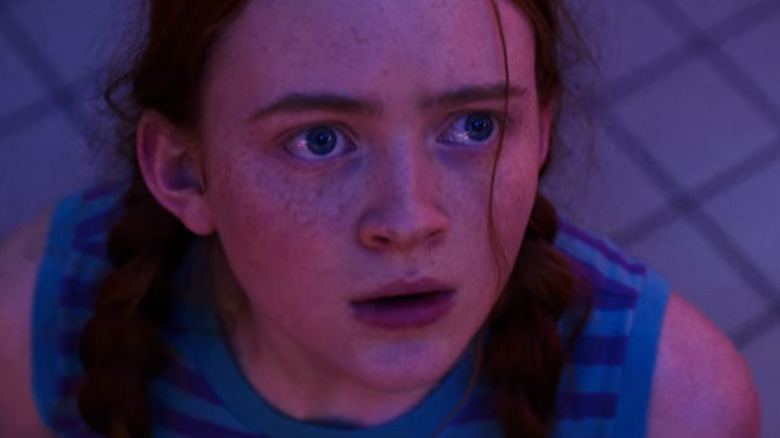 Netflix
Netflix's "Stranger Things" can certainly get morbid at times, and a recent revelation about a real-life crime that happened on one of the show's sets only adds another element to that equation.
The hit sci-fi horror series, which follows the adventures of a group of teens and adults who must confront a series of supernatural threats that cause havoc in their small town, has been getting under our skin since day one. With its collection of horrifying monsters, haunting visuals, and grotesque body horror-inspired deaths, the show is not afraid to up its stakes with each new season in ways that feel appropriate for the grander story, but nevertheless will make the squeamish turn away. 
This was no exception for Season 3 of "Stranger Things." The season saw some of the most horrific moments in the show to date, from a possessed Billy (Dacre Montgomery) running amok to the removal of a piece of the Mind Flayer from Eleven's (Millie Bobby Brown) leg to the creation of the Spider Monster. However, nothing quite came close to a real-life horror that happened in one of the season's prime locations.
A body was found in the food court of the real-life Starcourt Mall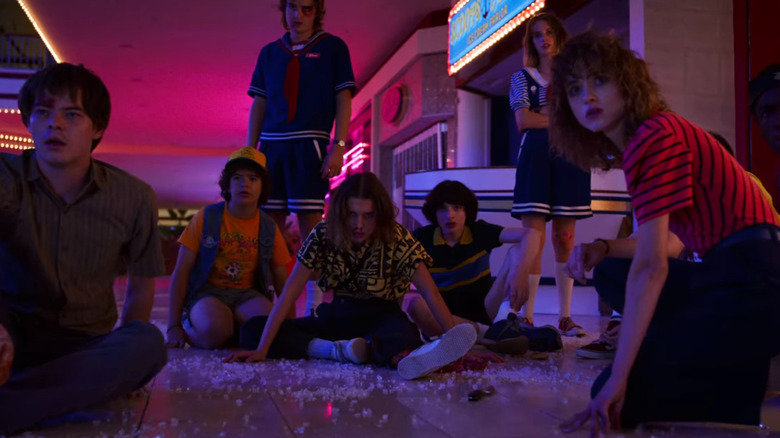 Netflix
The Starcourt Mall was a prime location in "Stranger Things 3," hosting everything from the adorable Scoops Ahoy Ice Cream shop to the final bloody battle against the Mind Flayer. But even the most spine-tingling moments that occurred in the mall during the show don't compare to a real murder that took place in the area. 
Finn Wolfhard and Sadie Sink, who play Mike Wheeler and Max Mayfield respectively, were recently on the A24 podcast discussing their time working together and their experiences on their own upcoming A24 projects. While talking about the making of the Netflix series, Wolfhard recalls how the abandoned mall they used for Season 3, located in Gwinnett, Georgia, had a dead body discovered there at one point, to which Sink pointed out that the body was found years before they shot at the location. "There was a dead body that was found like two, no three years before in like a Subway, like the back of a Subway," Wolfhard explains. "And so I think we got it for really cheap." 
The body, which was discovered in December 2017, belonged to 19-year-old Georgia State University student Silling Man, who was believed to have been murdered by her boyfriend at the time, Emmett Davis (via The Atlanta Journal Constitution). After having been reported missing some months before, Man's body was discovered at an empty restaurant space in the Gwinnett Place Mall.