Chicago Med's Jessy Schram Thinks That Dr. Asher And Will Halstead Could Rekindle Anytime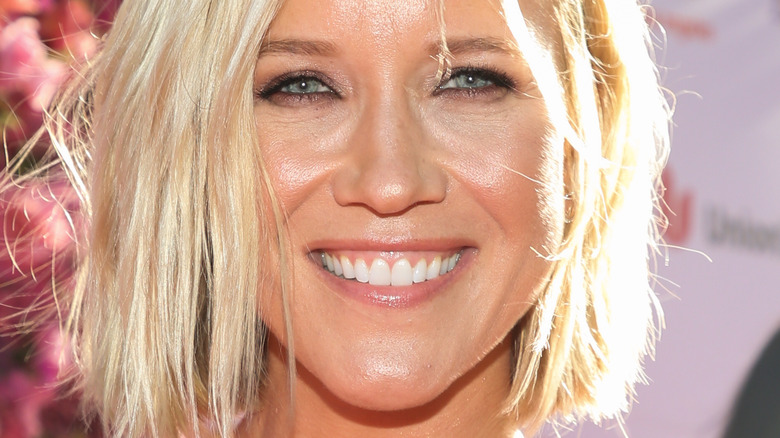 Paul Archuleta/Getty Images
In the One Chicago universe, it's not unheard of for professional relationships to turn romantic. In fact, some might say it's a requirement. From "Chicago Fire" to "Chicago Med," there are plenty of instances where two co-workers realize they have feelings for one another and begin acting on them. 
Such was the case for Dr. Hannah Asher (Jessy Schram) and Will Halstead (Nick Gehlfuss). The two got off to a rocky start after Will discovered Dr. Asher was a heroin user and still treating patients. He threatened to expose her secret until she said she would get clean. It wasn't long until the two developed feelings for one another, which only grew more complicated when Will had Dr. Asher arrested because she couldn't stay sober. 
After numerous ups and downs, the two have gotten together and broken up to the point where right now, they're merely colleagues. Still, some fans probably hope the two can eventually find their way back into one another's arms. It's something that star Jessy Schram has spoken about.
If you or anyone you know needs help with addiction issues, help is available. Visit the Substance Abuse and Mental Health Services Administration website or contact SAMHSA's National Helpline at 1-800-662-HELP (4357).
A rekindled romance between Asher and Will is always looming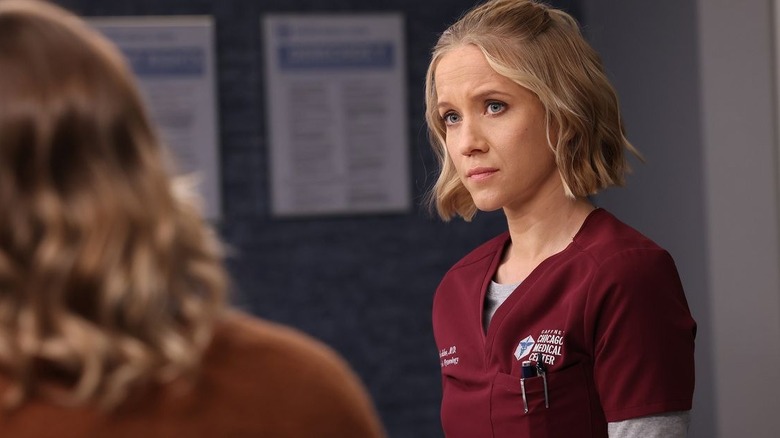 NBC
Some fans have noticed that in the latest season of "Chicago Med," Dr. Asher has spent a lot of time with Dr. Dean Archer (Steven Weber). It's caused some to wonder if a romance is imminent between the two, even though there are likely still plenty of people out there hoping for a renewed romance between Asher and Will. That remains to be seen, for the time being, especially seeing how all of the "Chicago" shows are on winter break. It'll take a while before anything becomes illuminated, but Jessy Schram is apparently aware of how some folks want to see Asher and Will back together. 
In an interview with Variety, Schram said of the potential relationship, "It's something that's always looming." Of course, she wouldn't give up any prospective future plot points, but she went on to say, "There are definitely chapters that are closed. There is definitely a version of that relationship that will not be opened again. That doesn't mean there can't be a new relationship with 2.0 of Hannah and Will. But I would say right now, they're just floating in each other's universes."
After all, Asher was the one who caught the wedding bouquet in the Season 8 winter finale. As tradition dictates, does that mean she could be next with wedding bells in her future? Only time will tell.