Avengers: Infinity War Will Be The Longest MCU Movie To Date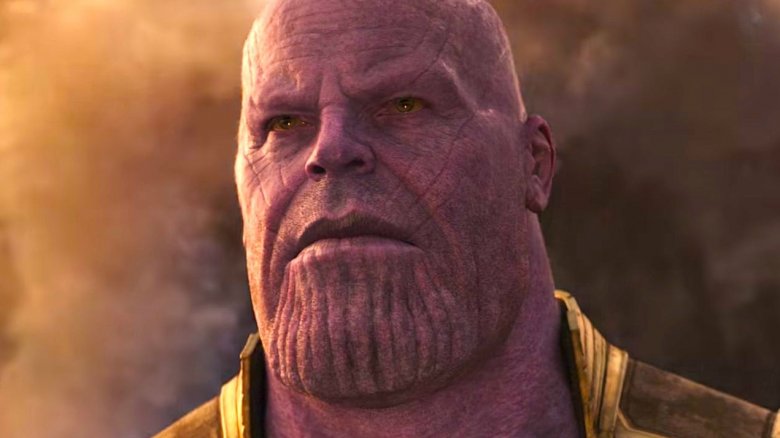 Walt Disney Studios
Avengers: Infinity War has an epic runtime to go with its epic cast.
Fandango revealed that the upcoming Marvel Cinematic Universe ensemble flick is 156 minutes long. If math is your super-weakness, that's two hours and 36 minutes. The runtime will make Infinity War the longest movie in the MCU to date, topping 18 other films going all the way back to 2008.
But the runtime is actually just a few minutes longer than the previous Marvel record-holder: the 145-minute Captain America: Civil War. The next longest movies are The Avengers (143 minutes) and Avengers: Age of Ultron (141 minutes).
Of course, the runtime makes a lot of sense when you consider just how many Marvel characters are packed into Infinity War. We'll see Captain America (Chris Evans), Iron Man (Robert Downey Jr.), Thor (Chris Hemsworth), Black Panther (Chadwick Boseman), Hulk (Mark Ruffalo), Black Widow (Scarlett Johansson), Hawkeye (Jeremy Renner), Scarlet Witch (Elizabeth Olsen), Vision (Paul Bettany), Ant-Man (Paul Rudd) and Bucky Barnes (Sebastian Stan) joined by the likes of Spider-Man (Tom Holland), Doctor Strange (Benedict Cumberbatch) and all of the Guardians of the Galaxy (including Chris Pratt and Zoe Saldana). 
We also recently got confirmation that Game of Thrones star Peter Dinklage has a role in the movie, but it's still not clear which character he'll portray. 
However, the real centerpiece of Infinity War will be Thanos (Josh Brolin), the Mad Titan who wants to obtain all of the Infinity Stones in order to destroy half of the universe. Co-director Joe Russo told Fandango that "Thanos has an incredible amount of screen time in this film" and "in a lot of ways, I would say it's his movie."
We'll find out how everything fits together when Avengers: Infinity War arrives in theaters on April 27.