Kaley Cuoco Quickly Regretted Penny's Pixie Cut In The Big Bang Theory Season 8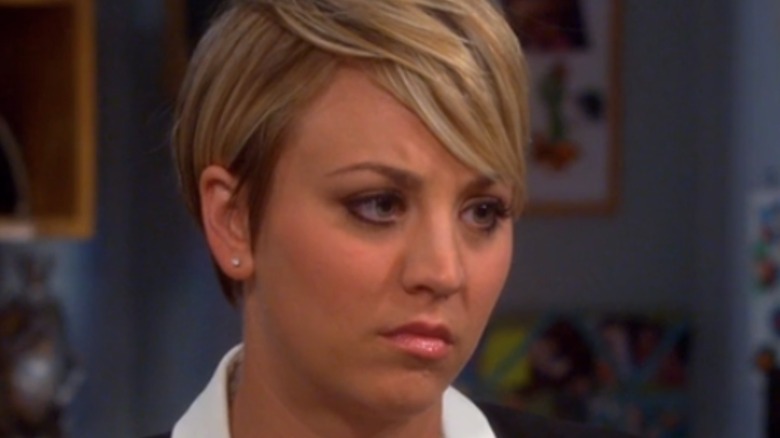 CBS
Penny's (Kaley Cuoco) pixie cut was a surprisingly popular topic of conversation during Season 8 of "The Big Bang Theory," and fans were very divided on it. On a 2014 thread in the r/bigbangtheory subreddit, u/CornCobMcGee argued, "[Cuoco] can really pull off a pixie cut," but not everyone agreed. Redditor u/IMAPURPLEHIPPO, whose sentiment was shared by many, replied, "I just don't like short hair on women. I don't think it looks good." Meanwhile, u/sean9plus was more of the opinion that Cuoco doesn't have the right look to go with a pixie cut, while u/purreal had more specific criticisms regarding the length and volume.
That being said, not everyone was against the new do. Redditor u/Sabian90 said they don't usually like short hair on women but think it works for Cuoco. Meanwhile, one since-deleted user expressed, "Overall, it does shine the actress in a different but equally powerful light and the actress is free to do what she wants outside of the show. However, the only thing that disagrees with me is that the haircut doesn't seem like it would fit her character, the ditzy, lovable Penny which is what I assume most people feel."
While audiences can't seem to agree on their feelings about Penny's pixie cut, Cuoco has her own thoughts on the subject. And when she was asked about them, she revealed that it was almost more trouble than it was worth.
Kaley Cuoco's short hair took even more time to get ready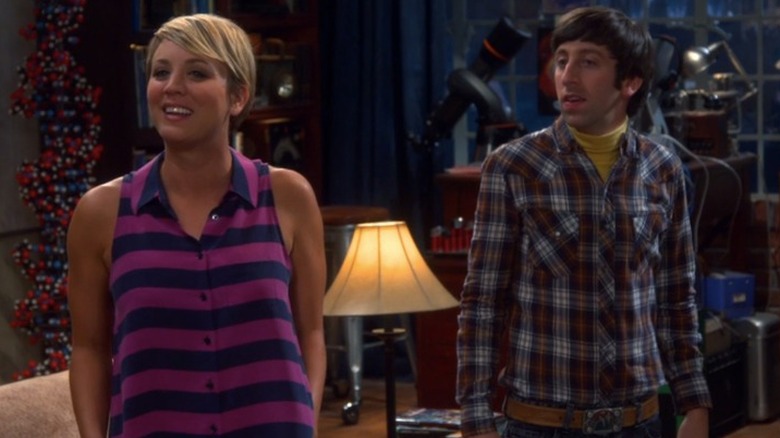 CBS
In an interview for "The Big Bang Theory: The Definitive, Inside Story of the Epic Hit Series" by Jessica Radloff, Kaley Cuoco explained why she got the haircut and why she immediately regretted it (via Glamour). "I did it for an independent film called Burning Bodhi, and basically showed up to our Big Bang wrap party with short hair," she revealed. "And what's funny is I thought by cutting my hair, I would spend less time in the hair and makeup chair, even though I loved the hair and makeup team. And then in my attempt to spend less time on my hair, that decision bit me in the ass and it took way longer to do my short hair. I was like, This is the worst decision!" But for all the difficulties it caused her, Cuoco still liked the haircut and even thought it fit well with Penny's career change in Season 8.
Costume designer Mary T. Quigley seemed to welcome Cuoco's new hairstyle, using it as an opportunity to evolve the character's wardrobe. "When she cut her hair, I wanted her style to be higher end, more mature, with more linear-looking clothes that had an edge," she said. "It just signaled a new direction with her new career, and letting go of the Nebraska-farm-girl look." While Cuoco eventually grew her hair back out and the series ended with Penny having her original haircut, the pixie cut certainly did give her an interesting new look for a little while.