Neil Patrick Harris Had To Repeat This How I Met Your Mother Line Nearly 80 Times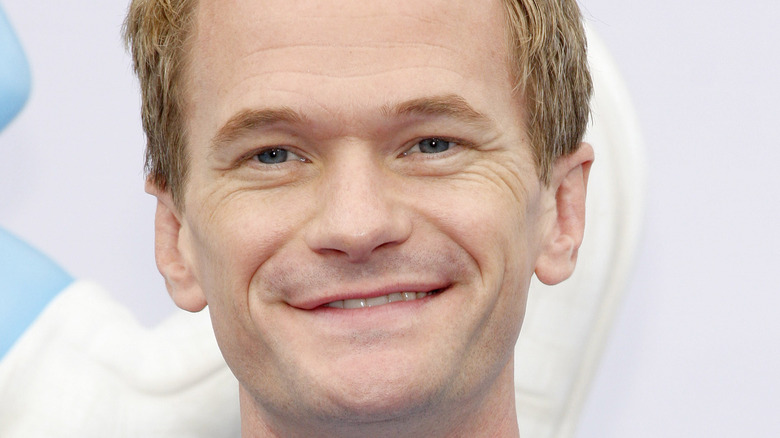 Tinseltown/Shutterstock
Even though the ending of "How I Met Your Mother" had a polarizing effect on longtime viewers, its fandom is still going strong. Similar to other sitcoms like "The Big Bang Theory" and "Friends," the characters that populate the cast of "HIMYM" tend to have exaggerated personas. Although Barney Stinson was almost a completely different character, he's one of the more larger-than-life personalities that the show has to offer. Played by Neil Patrick Harris, Stinson plays a key role in the narrative, and despite his womanizing ways, he consistently shows that he's a loyal friend with an irreverent sense of humor. Luckily, Harris has an engaging on-screen presence that makes Stinson feel like a real person, rather than a caricature. However, a lot of work went on behind the scenes to make that possible.
The series frequently employs cutaway gags, running jokes, and catchphrases, all facets of the story that allow characters like Stinson to truly shine. However, that doesn't mean that playing the character was a walk in the park for the actor. In fact, the minds behind the series have revealed one line that Harris had to repeat nearly 80 times before the folks behind the camera were satisfied.
Barney tries to talk his way out of a speeding ticket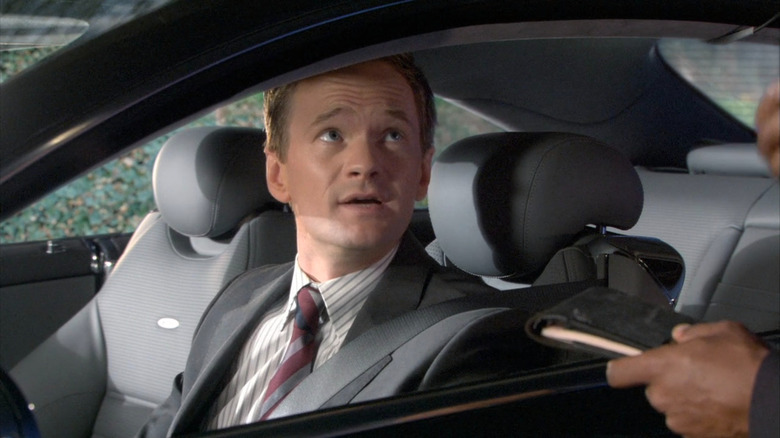 CBS
The success of "How I Met Your Mother" is due in part to the charming ensemble cast, which also includes Josh Radnor as Ted Mosby, Jason Segel as Marshall Eriksen, Alyson Hannigan as Lily Aldrin, and Cobie Smulders as Robin Scherbatsky. Still, Barney Stinson is one of the most entertaining characters on the show, but as it turns out, Neil Patrick Harris is just as funny behind the scenes. When a fan asked about what made series creators Carter Bays and Craig Thomas laugh the hardest on set, one moment immediately came to mind. Via a Reddit AMA, Bays and Thomas remembered how Harris had the crew in stitches while filming a Season 4 episode.
"Blink answer to the first question: NPH's various different reads of the line, 'You think I can't talk my way out of a ticket?' in 'As Fast As She Can,'" Bays recalled. "We had him repeat that line about eighty times, and each time was different and hilarious. I think only three of them made it into the episode, which in hindsight was a shame. It could have been a full 22 minutes of that line."
While the installment features other plotlines, Stinson's desperate attempts to get pulled over just to prove that he can get out of a speeding ticket is the icing on the cake. It's no wonder Bays and Thomas remember the creation of the scene so fondly.