The Horror Series You Forgot One Chicago's Kara Killmer Starred In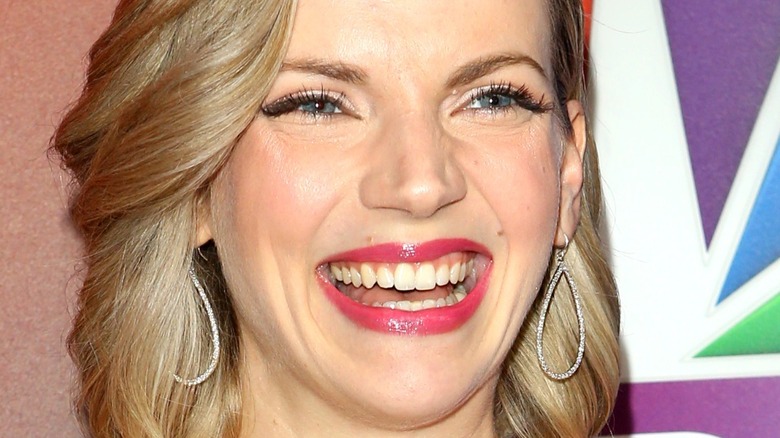 DFree/Shutterstock
It's no secret that Sylvie Brett is one of the most enjoyable characters on the NBC drama "Chicago Fire" thanks to her entertaining storylines. Brett has been through a lot in terms of relationships, friendships, and familial issues, but has always come on top despite it all. She, along with other female characters on the show help represent strong women on television, which is something we greatly need.
While Kara Killmer has established herself as the strong and talented paramedic Sylvie Brett on "Chicago Fire," and fans are familiar with her hard-working character, some may forget that she had a few other roles outside the One Chicago universe, where she also appears on "Chicago Med" and "Chicago P.D."
Even though Killmer has held the role for almost 200 episodes on "Chicago Fire," the actress started on another show and played another role that's so far removed from Brett that audiences might be shocked. This was a horror series that drew inspiration from fairy tales, but what was the show, and what was Killmer's role on it?
Kara Killmer was Rapunzel in a twisted version of the fairy tale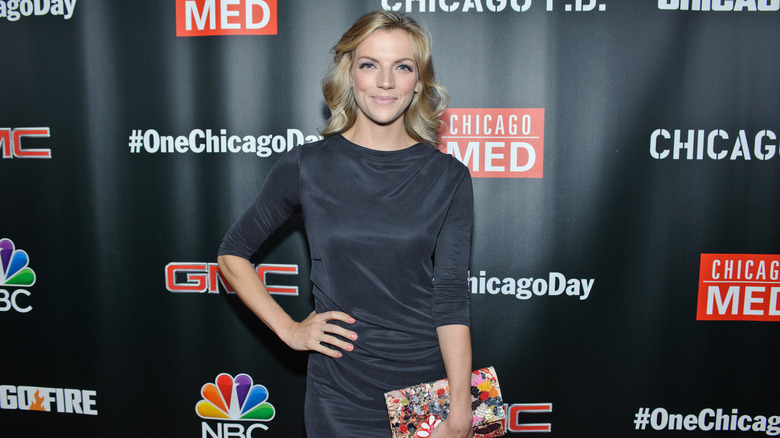 Timothy Hiatt/Getty Images
According to her IMDb page, Kara Killmer's first role was that of Rapunzel in "Scary Tales." Based on the title, audiences can tell this show doesn't tell fairy tales in the way we all know and love. "Scary Tales" was a short-lived series that had lots of promise and potential; they provide a grisly telling of classic fairy tales, which are actually the original versions of these stories, while also having historians provide commentary about certain elements from time to time, in a documentary-type project. 
Yes, unfortunately for those who lived off of Disney, those stories aren't the true versions as intended by their creators.  The Brothers Grimm were responsible for the original storytelling of "Sleeping Beauty" and, "Cinderella," and Kara Killmer finds herself in their version of "Rapunzel." Audiences probably don't remember the ugly stepsisters in "Cinderella" cutting off their toes to try to make the glass slipper fit, but that's what really happens.
Similarly, to that, the "Rapunzel" Killmer was in resulted in her prince being blinded after he jumps from the tower. The Rapunzel in this story also isn't kidnapped; when her mother is ill during pregnancy, her husband steals the Rapunzel plant (which is a vegetable), which makes her better. The plant belongs to a sorceress who is angry with Rapunzel's father, and in exchange for his crime, she asks for their firstborn child. Creepy, right?
Audiences sure are glad they know Killmer as Sylvie Brett from "Chicago Fire."