Olivia Wilde Discusses Casting Florence Pugh In Don't Worry Darling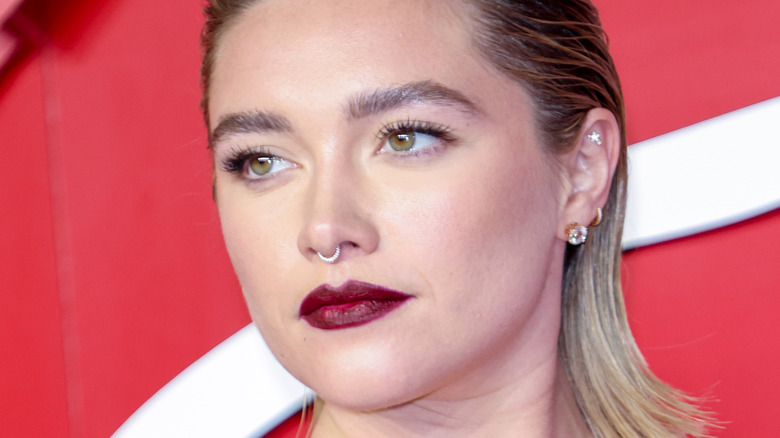 David M. Benett/Getty Images
"Don't Worry Darling" was a film that, admittedly, left a lot of us scratching our heads, for better or worse. The Olivia Wilde-directed psychological thriller — based on a spec script by Carey Van Dyke, Shane Van Dyke, and Katie Silberman (via Deadline) — follows housewife Alice Chambers (Florence Pugh) as she tries to uncover a dark secret about her suburb's seemingly idyllic lifestyle that is being hidden from everyone else. As Wilde's second directorial effort following her 2019 hit "Booksmart," "Don't Worry Darling" saw a good amount of anticipation and promise, but its release was a different story. While the film was a moderate box office success, earning over $86 million worldwide (via Box Office Mojo), the film polarized critics, with many unfavorably comparing it to similar films such as "Get Out" (via Rotten Tomatoes). 
However, among the better-received aspects of "Don't Worry Darling" was its casting of Florence Pugh in the lead role of Alice. The "Black Widow" star's performance was considered the high point of the film by far, with The Guardian review saying, "Pugh is phenomenal, throwing everything she has into her role and carrying large chunks of the film more or less single-handedly." And for director Olivia Wilde, choosing Pugh for the role was a no-brainer. 
Wilde was blown away by one of Pugh's most acclaimed performances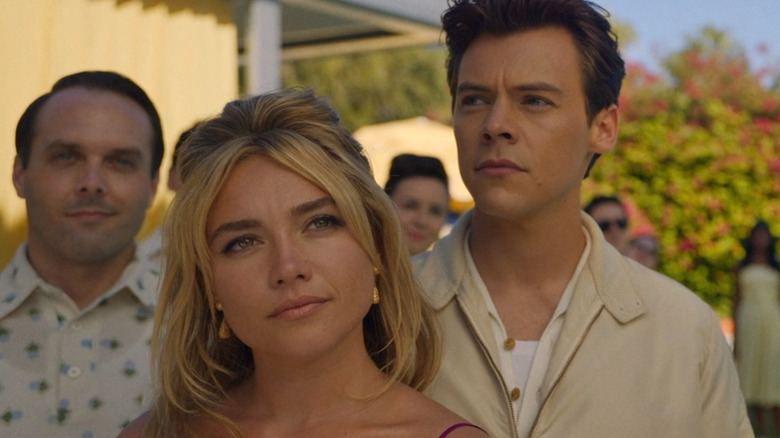 Warner Brothers
Florence Pugh's commitment to the strange concept of "Don't Worry Darling" and her way of building off the ideas presented helped elevate what many consider to be standard fare for a film of its type. However, the journey to get Pugh on board the project wasn't as instant as one might think. 
In an interview with Variety, Olivia Wilde explained how she was originally planning to portray Alice Chambers, but she had a change of heart when she decided to have the film focus on a younger couple. "There was something about the youthfulness, the innocence, that really made sense for the story," the "House" star said. "If I was Alice, I was like, 'Well, I'm going to be with a Jack who's my age or older, and now we're in a different age bracket.'"
It wasn't until Wilde saw Pugh's acclaimed performance in the 2019 horror film "Midsommar" that she struck gold, telling Variety, "I loved the film, but I loved her. I was just like, 'Well, she's extraordinary. She's clearly the most exciting young actress working today ... but we knew she was a superstar." Pugh became attached to the cast in April 2020 (via Deadline) and was initially up for the role of Bunny, which Wilde eventually played.
Unfortunately, due to alleged accounts of on-set conflicts between the two, Pugh would heavily limit promoting and being a part of the film's tours upon its release (via The Wrap).