The Staggering Amount Of Time A Single Episode Of Family Guy Takes To Make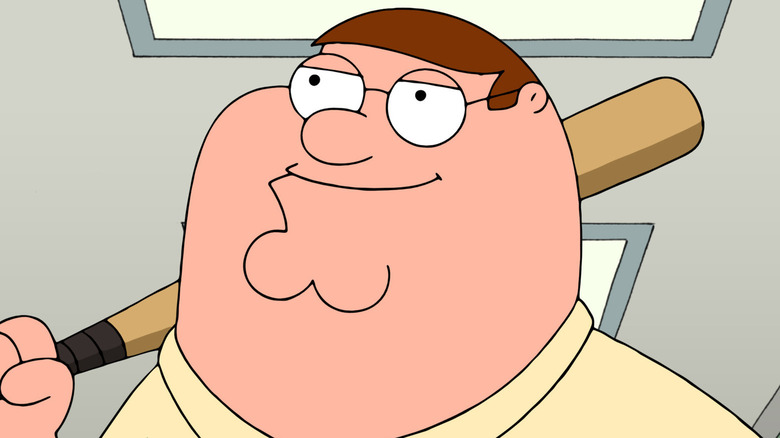 Fox
"Family Guy" is one of the most popular adult animated series of recent years — after all, it has over 20 seasons under its belt. If you're somehow not familiar with the Fox series, "Family Guy" follows the dysfunctional Griffin family: lazy alcoholic Peter (MacFarlane) and his wife Lois (Alex Borstein), as well as their three children, insecure teen Meg (Mila Kunis), slow-witted Chris (Seth Green) and oddly precocious 1-year-old Stewie (MacFarlane). The clan is rounded out by the family pet, the anthropomorphic pet dog, Brian (MacFarlane).
With 21 seasons under their belt, "Family Guy" has racked up a huge number of episodes — 400 episodes, to be exact. It's an impressive feat to produce that many episodes, but it's an even more impressive feat when you find out exactly how long it takes to make a single episode of "Family Guy." Considering that it's an animated series, you would likely guess it takes a while to make each episode — but the exact amount of time is likely even higher than you think.
Every episode takes nearly a year to make
In an old interview, before the 100th episode had even come out, Seth MacFarlane let AOL's TV Tattler in on a few behind-the-scenes secrets — including how long it takes to make just one episode of "Family Guy." During the interview, MacFarlane said that the team was planning out its 100th episode, even though it would be nearly a year until the milestone episode made it to the premiere. In fact, the creator then went on to reveal that every single episode, milestone or not, has a production time of about ten months.
Elaborating on why it takes so long, MacFarlane said, "Yes, there's no shortcut to the process that anyone's been able to come up with. I guess it's different if you're using computers, but for the style that we use, you know that hand-drawn style, there's just no shortcut. People have tried doing that with computers to make it faster, but it looks like a computer did it."
Because of the long production time, MacFarlane noted that they aren't able to make super topical episodes (a topic would be long dated by the time their episode aired). However, MacFarlane thinks that that may be to their advantage because none of their episodes will feel dated when a topical issue is no longer relevant.
With all of this in mind, it really puts into perspective how important it must be for the production crew to be working on several episodes at once — otherwise, it would take decades to put out one television season.
MacFarlane considered ending Family Guy after seven seasons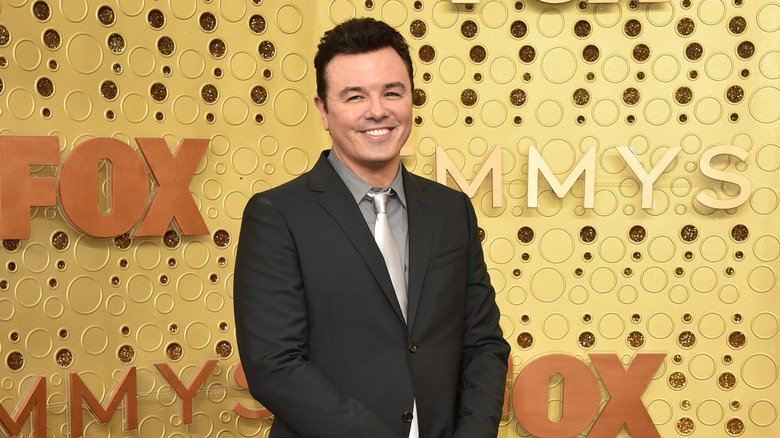 John Shearer/Getty Images
Now that the series is 21 seasons in, it's hard to imagine it having ended in under ten seasons — but that's almost what happened. Back in October of 2011 (when the show was in the midst of its 10th season), MacFarlane revealed to The Hollywood Reporter that he thought about ending the popular series at around the seven season mark.
MacFarlane said, "Part of me thinks that 'Family Guy' should have already ended. I think seven seasons is about the right lifespan for a TV series." However, he ultimately didn't pull the plug because of all of the fans who wanted — and, likely, still want — the show to keep going. MacFarlane continued, "I talk to the fans and in a way I'm kind of secretly hoping for them to say we're done with it. There are plenty of people who say the show is kind of over the hill... but still the vast majority go pale in the face when I mention the possibility." On top of the audience's desire to keep the show going, MacFarlane also noted that the 300-plus people that "Family Guy" employs is another reason to continue making the series as long as they can.
But, creatively, MacFarlane admitted that he may have preferred to wrap up the series, then revisit the characters through specials and movies every so often. The creator continued, "Creatively, that would be the way to do it for me. Do a really fantastic final episode while the show is still strong."
Luckily for "Family Guy" fans, the demand has been high enough over the years for MacFarlane and the rest of the team to continue making new episodes.