Hugh Jackman Calls For Mental Health Support On Movie Sets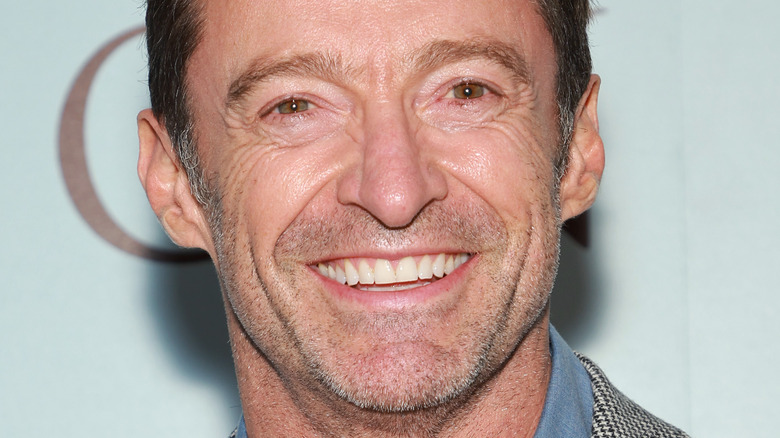 Arturo Holmes/Getty Images
Anybody familiar with the film industry should know that working on a movie set can be one of the most exhausting occupations in the world, both physically and mentally. On top of the grueling hours and frequent burnout that comes with working in the entertainment industry, many production assistants and crew members are routinely overworked and underpaid — to the point where many employees often forgo holiday pay, sick leave, and overtime pay just to be a part of this industry (via Talk Poverty).
In recent years, film crews have started to push back against these overtly toxic aspects of the film industry, as evidenced by the #PayUpHollywood movement from 2019, which polled entertainment workers worldwide to share their experiences and push for better work conditions. Three years later and fair pay is still very much a problem in Hollywood, as a 2021 survey conducted by #PayUpHollywood revealed that over 50% of support staffers in the entertainment industry make $40,000 or less a year, while 25% make $30,000 or less (via The Hollywood Reporter).
In addition to the extreme wage gap present within the entertainment industry, another major issue (which often flies under the radar) is the lack of mental health support in this industry – as crew members and assistants routinely find themselves emotionally and mentally exhausted by their careers. Now, one of the biggest names in Hollywood is taking a stand against the mental health crisis in Hollywood, as prolific actor Hugh Jackman is calling for dedicated mental health support on movie sets.
Jackman praised the mental health support he received on the set of The Son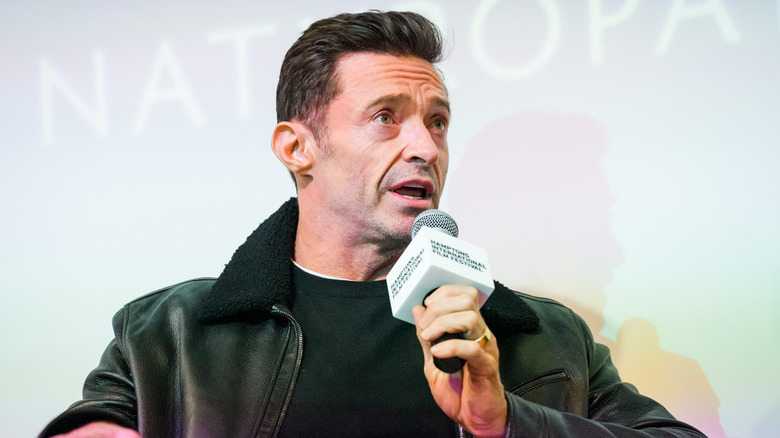 Sean Zanni/Getty Images
In a recent interview with BBC, "X-Men" star Hugh Jackman discussed the immense stress and depression he suffered while filming his latest movie "The Son" during the COVID-19 pandemic — some of which was precipitated by the loss of his father, Christopher John Jackman.
"I would be one of the least [likely] people I know who I'd describe as a hot mess, but I certainly was during this," Jackman said of the experience, explaining that he saw a therapist while filming "The Son" to help tackle his grief. Jackman also went on to praise the psychiatric support staff present on the set of "The Son" itself – who were on set to help crew members deal with the film's upsetting material. "This was the first time I'd ever seen such a thing on a film," said Jackman. "And people used it and it was necessary.
Jackman went on to call for more mental health support in the film industry, saying that it was extremely important for employers to take care of their employees' wellbeing "in all forms." Indeed, 93% of respondents to the aforementioned #PayUpHollywood movement claimed that their work in the entertainment industry causes them anxiety, with 66% also experiencing depression, and 23% even saying they've turned to substance abuse to deal with the stress of their careers (via The Guardian). Hugh Jackman's comments make it clear that his experience on the set of "The Son" has opened his eyes to the importance of mental health support in film. Perhaps his support will lead to some important changes for one of the industry's most pressing issues.