The Bicycle That Set American Pickers Back $3,000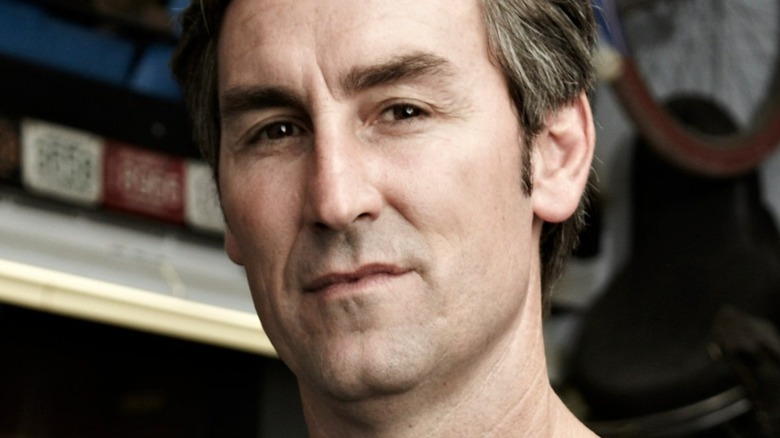 Zachary Maxwell Stertz/History
"American Pickers" has been a vital piece of History's programming lineup for years now, and in that time, the show's hosts have made some remarkable discoveries. As they've toured the junkpiles of the United States, they've encountered everything from pricey skateboarding posters to valuable poles and brackets — happily shelling out the funds to add them to the Antique Archaeology inventory. Variety is the spice of life and, for those on the show, picking, but that doesn't mean they don't have certain items they'd prefer to find during their hunts compared to some others.
For the "American Pickers" team, there's a clear fascination with transportation technology. Just about everyone to ever grace the program has some kind of love for old cars or classic motorcycles, hence why they've consistently featured so prominently on the show. They don't even need to be complete vehicles, either. Sometimes just a pile of antique parts will do. In fact, the rides on their radar don't even need a motor to catch their attention. Every now and again, they find an eye-catching bicycle that they're more than willing to crack their wallets open to secure.
In one particular instance, the "American Pickers" crew paid a staggering $3,000 for an old bicycle. Here's how it all went down.
Mike Wolfe couldn't let this bicycle slip through his fingers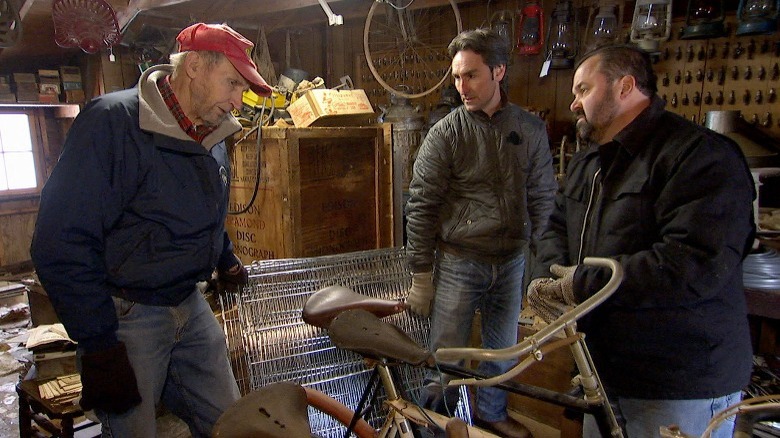 History
During the debut season of "American Pickers," Mike Wolfe and Frank Fritz visited with a collector named John from Wisconsin in the episode "Leland's Café." As they dug through his massive treasure trove, Wolfe stumbled upon a Star high-wheeler bicycle that dates back to the 1880s and immediately knew he had to have it. John asked for $3,000, but for that price, Wolfe really had to think on it. Sure enough, he made John an offer he couldn't refuse: $3,000 for the Star bike and $800 for a Victor bike. With that, Wolfe and Fritz walked away with two incredible pieces that wound up taking sizeable bites out of their budget.
That's a lot of money to drop on a couple of bikes, but at the end of the day, it was well worth it for Wolfe. After all, during his youth, a bike was a luxury just out of reach for his family. So, how did he find a set of wheels as a kid? Picking. "I was cutting through this yard, and I remember seeing, it was a girl's bike, and I picked that up, and I was amazed that someone would throw out a bike," he told CBS Sunday Morning in 2020. Not only did this provide him with a bike, which he'd wanted for some time but couldn't afford, but it jumpstarted his love for picking, and the rest is history.
An old bike might not be as fancy or flashy as an antique hot rod or motorcycle, but for Mike Wolfe, some are worth the price tag attached to them — even if said price tag has a comma on it.