How Star Wars' T-47 Snowspeeder Changed Film In The Empire Strikes Back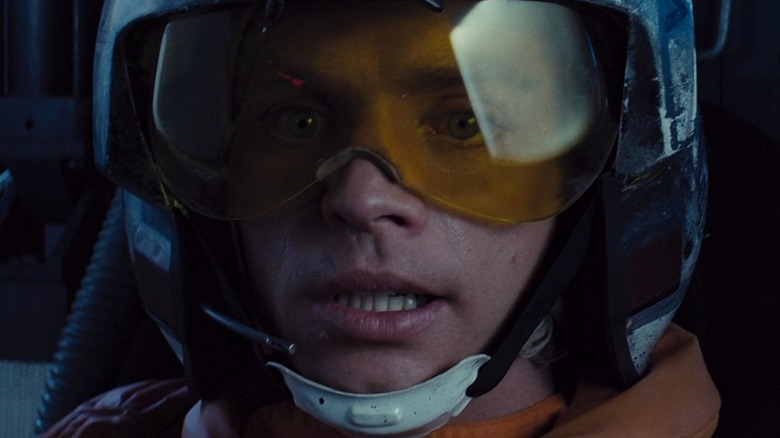 Lucasfilm
Audiences had no clue what was in store for them when "Star Wars" came out in 1977. The George Lucas-directed sci-fi fantasy epic not only provided a fresh take on so many classic stories and tropes, but it also revolutionized the field of filmmaking forever, truly pioneering the special effects heavy blockbusters fans see today. With its groundbreaking use of such effects, the film set a new precedent that every special effects film would be compared to. Its visual effects even went on to win numerous accolades, including an Academy Award (via IMDb). 
This gave George Lucas and his effects company, Industrial Lights & Magic, a chance to top themselves with the film's 1980 sequel "Star Wars: Episode V — The Empire Strikes Back." Just as the film itself aimed to tell a grander, more immersive story within Lucas' sci-fi universe, the visual effects would have to similarly be upped to match the narrative's ambition. The effects team took on the monumental challenge and provided another landmark in the history of the medium, and they went on to pioneer a visual effects feat that solved an age-old industry problem. 
The team changed stop motion animation
Following up the groundbreaking visual effects of "Star Wars" was a mighty order, but the team at Industrial Lights & Magic were up for the task. In the process, they were able to solve an issue that stop motion animators had been facing for decades. In an interview on the official Star Wars website, ILM's Dennis Muren and Phil Tippett describe the difficulty in achieving convincing flying effects for the T-47 Snowspeeder and other aircrafts during the production of "Empire Strikes Back." 
"It took a long time to learn how to even fly one spaceship and get it to look like he was actually flying," Muren said. Despite this, Tippett came up with a method to add motion blur to the models' movements using the revolutionary Dykstraflex motion controlled camera system, a technique that would go on to be called Go-Motion.  
"Stop motion animators had been trying to do blurs on their characters and nothing worked," Tippett said. "This was just a no brainer." Although animators had used cruder techniques in the past to achieve the realistic blur common in live action movement, Go-Motion allowed for a more believable and sophisticated application. The effects technique would go on to be used in other productions, including "Dragonslayer."