CSI: NY's Hill Harper Loved That Dr. Sheldon Hawkes Shattered Stereotypes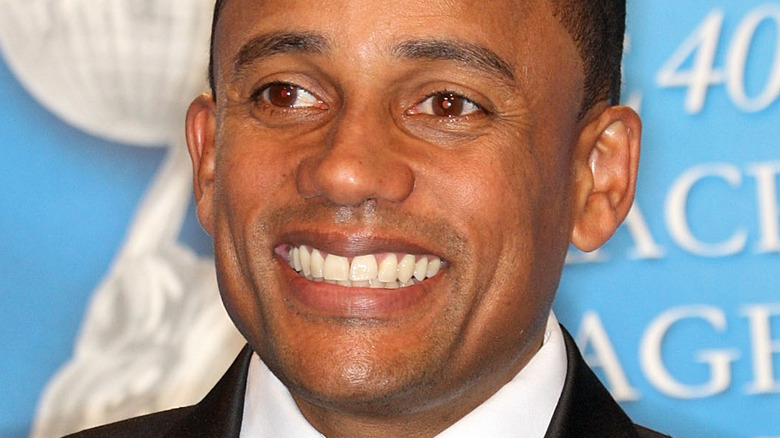 Frederick M. Brown/Getty Images
Dr. Sheldon Hawkes is a medical examiner who's stuck in the morgue during Season 1 of "CSI: NY," the "CSI: Crime Scene Investigation" spin-off. However, Hawkes eventually starts working in the field thanks to his skills as an investigator.  A brilliant former child prodigy, Dr. Hawkes, nicknamed "Doc," was already a surgeon well before he turned 30 years old. He eventually quit in favor of a more stable job in pathology. 
Hawkes is empathetic and well-respected by his colleagues. But his personal life has also occasionally clashed with his professional one, such as when he knows a murder victim, but says nothing, in Season 3's episode, "Murder Sings The Blues."
The doctor, who is Black, has also encountered prejudice and white supremacy while at work. In one episode, Hawkes interrogates neo-Nazi Michael Elgers (Matt McTighe) and has to keep calm even while Elgers berates him. At least Hawkes later gets to witness Elgers' arrest.
In an interview, actor Hill Harper, who played Dr. Hawkes, praised the show's writers for creating a character so different from other African Americans on TV.
Harper likes that Sheldon Hawkes is so intelligent
During an interview with TV Calling, "CSI: NY" cast member Hill Harper pointed out that Dr. Sheldon Hawkes "breaks many stereotypes." Harper said, "All the other characters have to come to my character for answers. It's not the typical portrayal of the African American male on television and in the media in general."
Growing up, Harper had positive role models he could use as inspiration for his performances. The actor cited his grandfather, a small-town pharmacist, as one example: "People couldn't afford their prescription and they would come in and trade chicken and potatoes for it," he said. "He was all about community empowerment as a small business owner" (via CBS News).
It seems like "The Good Doctor" actor ultimately identifies with Hawkes' strong moral compass. He told CSI Files, "Dr. Martin Luther King had a quote [something like] there's a long arc to the moral universe that bends towards justice, and I think that's the way Hawkes sees it."