Criminal Minds: Evolution Fans Are Stressed Over The Possibility Of A Fan-Favorite Character Having Cancer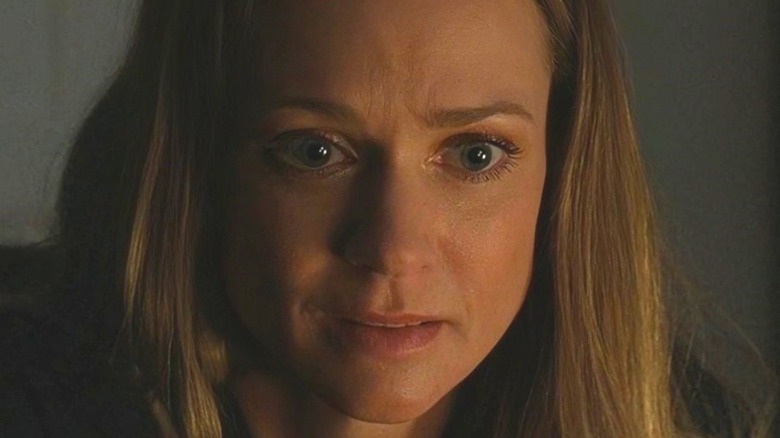 Paramount+
The investigators, researchers, and coworkers of the Behavioral Analysis Unit have had plenty of time to forge long lasting relationships and friendships. Considering that "Criminal Minds" is currently in Season 16, fans of the show have seen plenty of moments that have forged their favorite characters, and can probably fire off an entire list of their favorite scenes involving "JJ" Jareau (A.J. Cook), Penelope Garcia (Kirsten Vangsness), Emily Prentiss (Paget Brewster), Will LaMontagne Jr. (Josh Stewart), and David Rossi (Joe Mantegna), to just name a few favorites. With well over 300 episodes, "Criminal Minds" fans have an entire catalog to draw from.
"Criminal Minds: Evolution" is a continuation of the ever-popular "Criminal Minds," though it has earned a subtitle because of the lull in time between Season 15 and Season 16. Most of the original cast has returned with a few exceptions — notably Matthew Gray Gubler — and "Criminal Minds: Evolution" launches right into the stories and events that made the show a must-watch to begin with. However, despite launching into everything fans love about "Criminal Minds," this brand new show has decided to throw a curve-ball at viewers, and they have wasted no time in taking to social media to express their fears and apprehension.
Fans aren't happy about Will's diagnosis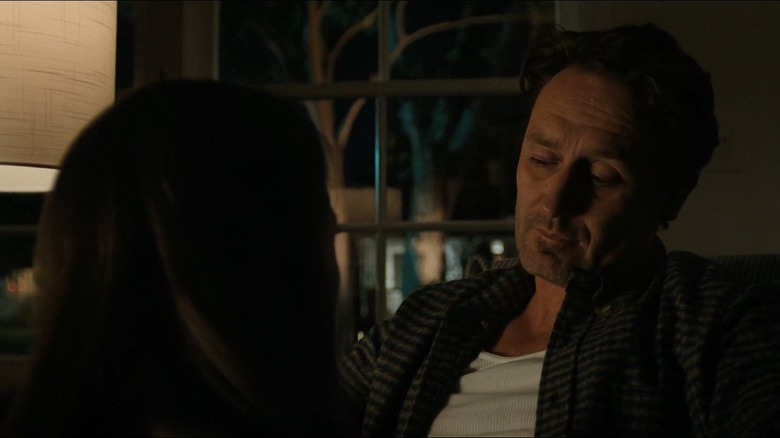 Paramount+
Having started the next chapter in the "Criminal Minds" story in late November, audiences have been treated to several brutal and harrowing moments that almost immediately involve the BAU members. From the very first episode, the BAU comes across a killer that targets entire families, and in the course of the investigation, recruit Penelope Garcia back into the organization. "Criminal Minds: Evolution" also deals with a clandestine group of serial killers with the modus operandi of severing spinal cords. For longtime fans of the series, these events are just another stroll through the "Criminal Minds" park, but it seems like a recent allusion to a cancer diagnosis has some fans devastated.
In the Episode 4, titled "Pay-Per-View," the primary story is about security guards being lured to houses in order to be killed on camera, but there is also a subplot involving JJ Jareau and Will LaMontagne. The two are married, though it is revealed that Will may have cancer. This fact isn't confirmed, but it is enough to get "Criminal Minds: Evolution" fans concerned for the couple. Taking the conversation to Twitter, @hotchnersgf wrote, "if criminal minds: evolution is using the possibility of jemily or jeid happening in another season and their way to go about it is by killing off will, i will commit arson and homicide." This statement caused an immediately deluge of comments, meaning they weren't the only one who has strong feelings about this revelation.
Some fans wonder if the Criminal Minds writers hate relationships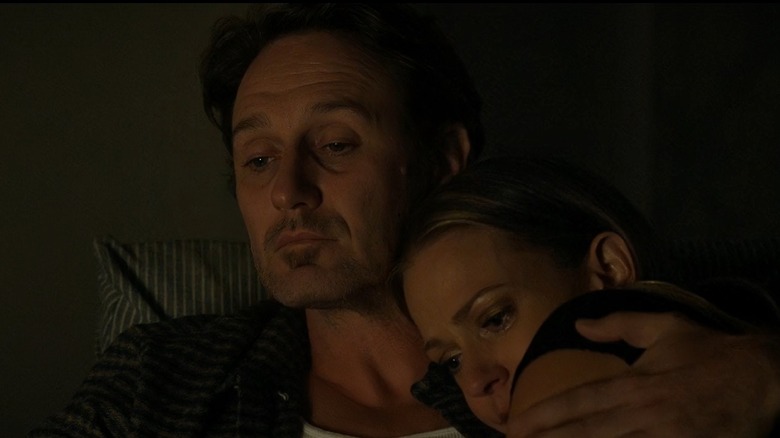 Paramount+
Responding to the above quote, @JennPfluke on Twitter said that they had just recently rewatched the entire "Criminal Minds" series, and that they found the sudden romantic turn for JJ to Reid to be one of the worst aspects of the show. Twitter user @RealBooBerry also felt the same way, and said, "literally the reason I didn't want this revival show was because JJ and Will properly endgame in the series finale and got the happy ending they deserved and I didn't want them to f**k it up but ... apparently they really wanna f**k it up AGAIN."
Comparing "Criminal Minds" to another long running show, @pagetsdonut lamented on Twitter that "Criminal Minds" feels like it is suddenly becoming "Grey's Anatomy," and they wondered why such a decision was made for these two characters. This caused @strongwarrior87 to reply that they better not kill JJ's husband Will, and highlighted that David Rossi's Krystal (Gail O'Grady) died off screen between Season 15 and Season 16. Confused and apprehensive, @maggiesbell wondered if the writers of "Criminal Minds" hate couples, and that's why happy pairs don't last for very long on the show. 
Between all of these comments, one can see that some die-hard "Criminal Minds" fans aren't exactly keen on this recent development between JJ and Will. Many hope that this is simply a scare which doesn't result in anything tragic for Will or JJ's characters.