The Big Bang Theory Fans Are In Awe Over Jim Parson's Flash Mob Moves From The Final Season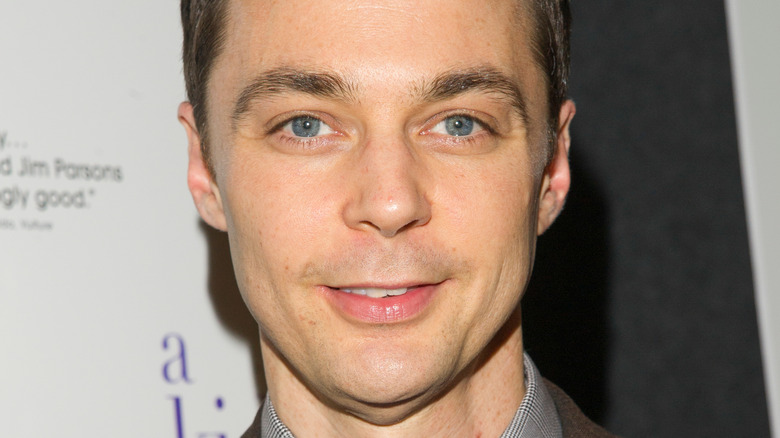 lev radin/Shutterstock
While fans spent years enjoying the hijinks of Sheldon Cooper and his friends, one thing that fans at home were never treated to was the cast's flash mobs that they did three different times over the years, breaking into a dance routine at the end of the episode to the surprise and delight of the audience. The most famous one was to the tune of Carly Rae Jepsen's "Call Me Maybe," in which all of the cast members pretended not to know what was going on until they joined the mob, and supposedly surprised the showrunners.
According to an interview with The Paley Center for Media, the flash mobs were the brainchild of star Kaley Cuoco, who had always wanted to do such a thing. "It had just been a dream of mine to do a flash mob and I said 'Guess what? You're all doing it with me." Johnny Galecki said he had minimal involvement with the first flash mob but, after having seen them rehearse, knew he wanted to take part, even if just minimally. According to an interview ET did with Cuoco's sister, Briana Cuoco, who choreographed all three flash mobs, Mayim Bialik and Kunal Nayyar are surprisingly good dancers, and Jim Parsons, much like Sheldon would do in the same situation, used flashcards to get the choreography down.
Sadly, Kaley Cuoco's Instagram post with the video of the final flash mob from the show's final season seems to have disappeared from the Internet, but not before someone snatched up a clip of it to put on TikTok, and fans are particularly impressed with Jim Parsons' dance moves.
Big Bang Theory goes larger than life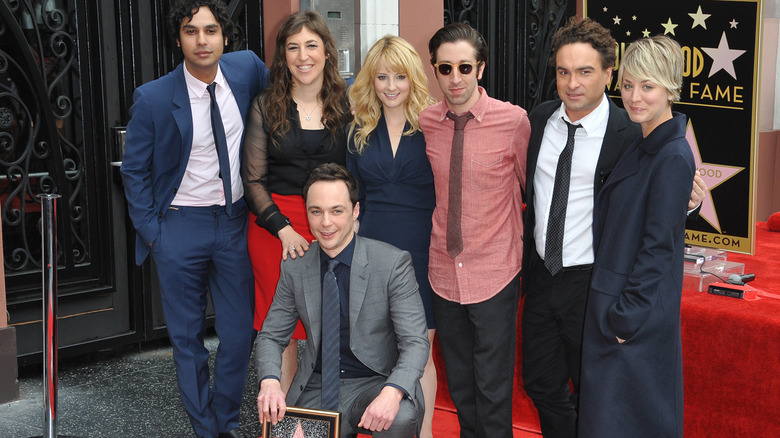 Featureflash Photo Agency/Shutterstock
On TikTok, user @tbbt_shamy posted the video of the final flash mob that the cast and crew did in the final season, this one to The Backstreet Boys' "Larger Than Life." While fans were impressed with the effort that went into creating the flash mob, there were a number of fans who showed a particular appreciation for Parsons' dancing. "Some[one] explain to me how Jim Parsons, who is so awkward in [every] show and movie I've seen, is nailing this right now," wrote TikTok user @mariac_1994. "[Jim Parsons] is a vibe and I'm all for it," wrote @jakefromstatefarm0422. Lance Bass, of another famous boy band NSYNC, joked "Missed my invite."
In the aforementioned interview with Paley Center for the Media, the cast explained the reason Parsons was barely involved in the first flash mob was because he was particularly busy that week and Cuoco didn't want to put too much on him. "Kaley was very kind and said, 'Here's the deal: would you please just stand there and watch us and when the whole thing's over just go 'Bazinga!' Or not, you say whatever you want. And I said 'It's a deal.'" However, in the aforementioned interview with Briana Cuoco for ET, she described what got Parsons to eventually join in the flash mobs as "FOMO." So apparently that was enough to get Parsons to start practicing his dance moves enough that he could show off for the final mob.