Ray Fisher Jumps Into The James Gunn DC Debate With A Biting Tweet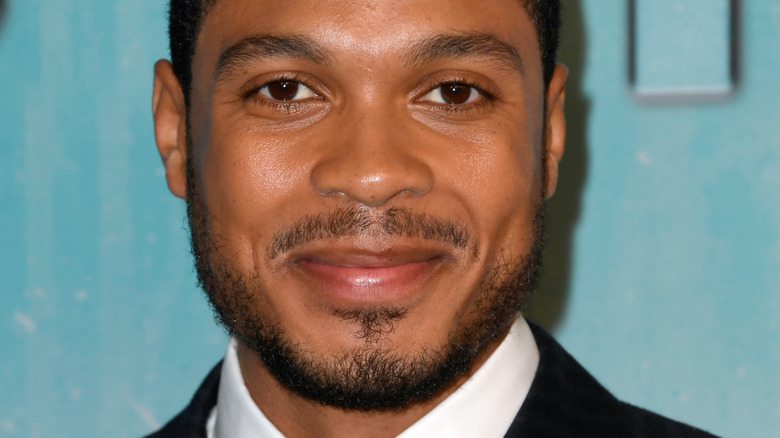 Frazer Harrison/Getty Images
Ray Fisher is the latest Snyderverse actor to weigh in on the controversy surrounding James Gunn's DC cinematic reboot. This isn't the first time the actor — who played Cyborg in the DCEU's "Justice League" — has criticized the DC regime at Warner Bros. In 2020, Fisher spoke out against Joss Whedon after the director was hired to replace Zack Snyder on the 2017 DC team-up, calling out the "Avengers" director for his "toxic" behavior on set (via The Independent).
Fisher has now fired shots at James Gunn, who has himself been vocal on Twitter regarding the changes fans can expect to see in DC's cinematic universe. The Cyborg actor accused Gunn of defending Joss Whedon on his Twitter, adding, "Refusing to apologize for toxic behavior seems to be a job requirement for WB/DC."
The criticism from Fisher comes on the heels of a polarizing decision by the director behind Marvel's "Guardians of the Galaxy" and DC's "The Suicide Squad" to reboot the entire DCEU with a new cast of characters, including Superman, following "Man of Steel" actor Henry Cavill's cameo in the Dwayne Johnson-led "Black Adam" and an official announcement from Cavill confirming his return. With Patty Smith and Gal Gadot's "Wonder Woman 3" also shelved, Ray Fisher joins the ranks of disgruntled DC actors at odds with James Gunn.
Ray Fisher accuses James Gunn of pseudo-apologizing for Joss Whedon's on-set behavior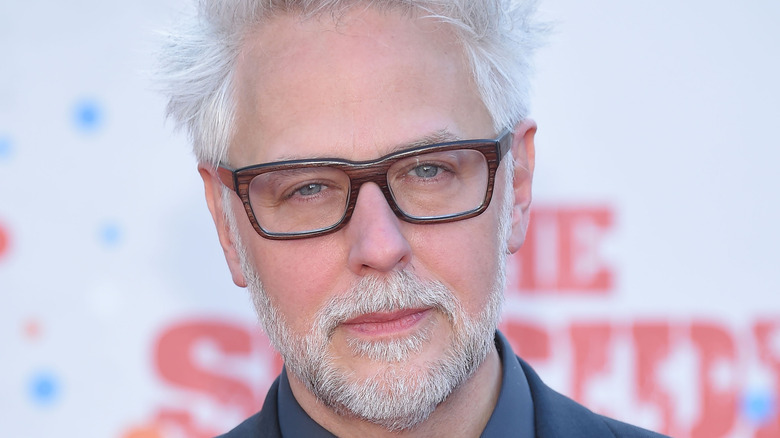 DFree/Shutterstock
The Cyborg actor took to Twitter to share a series of screenshots of tweets exchanged between himself and James Gunn. In the screenshots, Gunn can be seen liking a tweet in defense of Joss Whedon, leading to Ray Fisher responding. Gunn replied with what Fisher has called a "pseudo" apology after discovering Gunn's apology tweet had been deleted.
"The way @JamesGunn uses fake grace on Twitter is really funny," wrote Ray Fisher. "Him going to bat for Joss Whedon, pseudo-apologizing for it, and then deleting it immediately before taking his new DC job is not [acceptable.]"
James Gunn has since answered Fisher's accusation on his Twitter account, stating, "ALL my tweets automatically delete every few months, Ray, it has nothing to do with my tweets to you." This exchange is the latest in a long line of Twitter spats involving James Gunn, as the director has received backlash from DC fans for his and Peter Safran's overhaul of the superhero franchise. Gunn recently confirmed he is currently penning a Superman script, confirming his Man of Steel will be younger and "will not be played by Henry Cavill."
Multiple actors have accused Joss Whedon of toxic behavior behind the scenes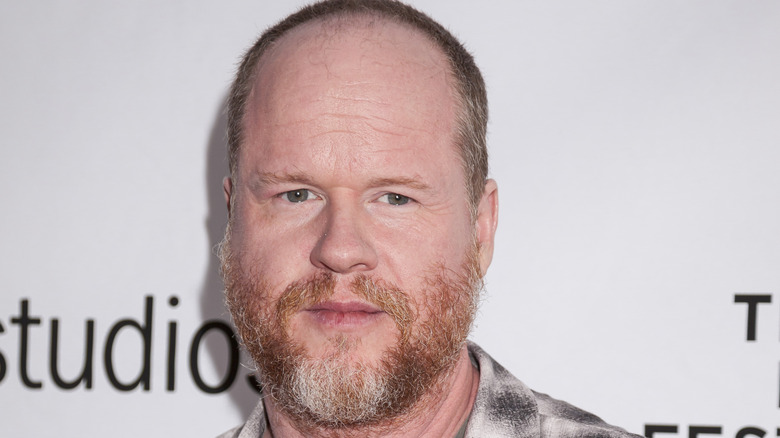 Sam Aronov/Shutterstock
Ray Fisher's criticism of Joss Whedon in 2020 sparked several other actors who had worked with Whedon to come forward with claims of toxic behavior on set. Known for working on projects such as "The Avengers," "Avengers: Age of Ultron," "Buffy the Vampire Slayer" and "Firefly," Whedon has drawn fire from fans for his portrayal of female characters on-screen, including a controversial scene in "Age of Ultron" where Black Widow (Scarlett Johansson) insinuates her infertility makes her a "monster."
Meanwhile, "Buffy the Vampire Slayer" and "Angel" actor Charisma Carpenter, who played Cordelia Chase in both series,' spoke out on Twitter about Whedon's misconduct on set. "Joss has a history of being cruel. He has created hostile and toxic work environments since his early career. I know because I experienced it first-hand. Repeatedly."
"Buffy" lead Sarah Michelle Gellar, who became a pop culture icon during the 90s for her portrayal of the titular vampire slayer, has since added her weight to the accusations against Whedon. "For so long, I was on a set that I think was known for being an extremely toxic male set," Gellar said during TheWrap's 2022 Power of Women Summit, "and so that was ingrained in my head that that was what all sets were like, and that women were pitted against each other."