Sarah Michelle Gellar Is The Latest Buffy Star To Speak About The Show's 'Extremely Toxic' Set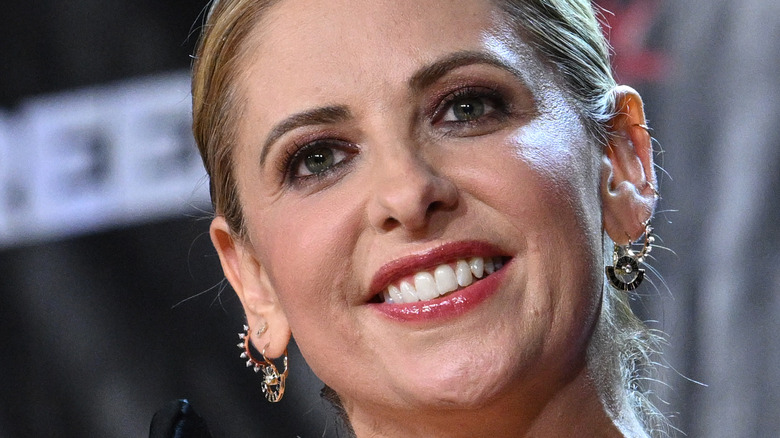 Bryan Bedder/Getty Images
The legacy of "Buffy the Vampire Slayer" hasn't exactly fared well over the last few years. In 2021, Charisma Carpenter accused "Buffy" creator and showrunner Joss Whedon of engaging in abusive behavior on the set of that show and its spin-off, "Angel" (per Variety). Things got even worse from there, with yet another "Buffy" star, Michelle Trachtenberg coming out in support of Carpenter as well as expanding on her own issues with the creative, which allegedly included an on-set rule that Whedon wasn't allowed to be alone with the actress (per Cheatsheet). This came in response to "Buffy" star Sarah Michelle Gellar's statement of support for Carpenter (via Deadline).
Of course, these accusations came on the heel of "Justice League" star Ray Fisher accusing Whedon of inappropriate and abusive behavior on the set of that film when he took over for Zack Snyder. It's also important to note that Whedon eventually responded to these allegations in a lengthy Vulture feature that saw the writer and director deny most of the allegations against him. However, now Gellar herself has expounded on her experiences on what she calls a toxic "Buffy" set.
Gellar thought that all sets were like the Buffy one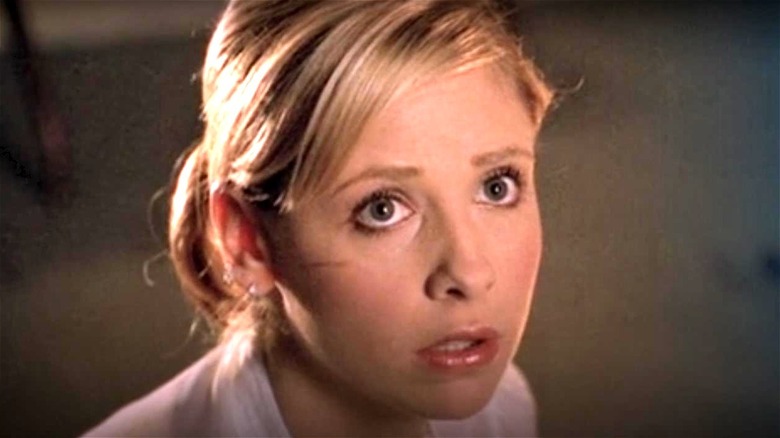 The WB
During a recent roundtable event hosted by TheWrap, Sarah Michelle Gellar opened up about the horrifically toxic behavior that went on during her time on the "Buffy the Vampire Slayer" set. In fact, that sort of environment was a part of her life for so long that she began to believe that all sets were the same.
"For so long, I was on a set that I think was known for being an extremely toxic male set, and so that was ingrained in my head that that was what all sets were like, and that women were pitted against each other — that if women became friends, then we became too powerful, so you had to keep that down," Gellar said. "And now that I've had this opportunity to work with so many more women and men that support women as well, I realized how easy an experience it can be, but ... unfortunately we're still in that place where all of those departments a lot of times need to be women for us to have a voice."
So while Gellar believes that things can and have been better, it's clear that she thinks that Hollywood as a whole has a long way to go. Regardless, this is yet another prominent "Buffy" cast member claiming that the working conditions on the show were not exactly healthy or good for the female stars of the show. How this will further tarnish the legacy of the once-considered groundbreaking series remains to be seen. But it's clear that Gellar's accounting of events is not dissimilar to those of Charisma Carpenter's and Michelle Trachtenberg's.