1923 Viewers Were All Rage Against Paramount+ Over Yellowstone Prequel Premiere Problems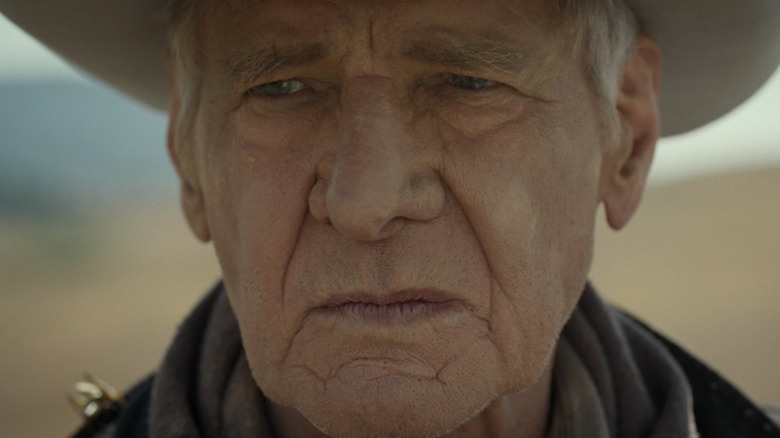 Paramount+
By far one of the most exciting projects to come from Taylor Sheridan's multi-year development deal with Paramount is the "Yellowstone" prequel series, "1923." The series focuses on an earlier generation of the Dutton family who lived on the infamous Yellowstone ranch. In addition to giving fans of "Yellowstone" a bit of Dutton family history, the series also acts as a sequel to "1883" — the first season of which ended with the founding of the Yellowstone ranch in the spot where Elsa Dutton (Isabel May) passed away.
Part of what makes this particular series so exciting is the sheer star power of its two leads, Cara and Jacob Dutton, played by Helen Mirren and Harrison Ford, respectively. These two actors represent the upper echelon of Hollywood royalty, and there's no doubt that their inclusion in the series is worthy of all the buzz surrounding the premiere of "1923," especially considering the intriguing premise of the series itself.
Unfortunately, it seems as though the highly-anticipated premiere of "1923" left plenty of fans feeling extremely angry — with most of the anger directed toward Paramount+ and the other streaming services that hosted the premiere.
1923's premiere was marred by technical issues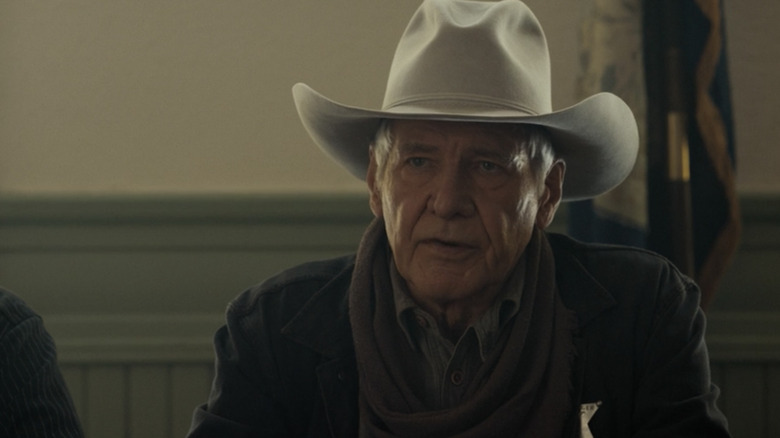 Paramount+
Following the explosive premiere of Taylor Sheridan's "1923," several fans online expressed their outrage at the slew of technical problems that came with said premiere — some of which made the first episode of "1923" borderline unwatchable. "@PrimeVideo It really sucks that I can't watch '1923' on the Paramount+ app through your service," wrote @YourKYGirl. "I am really rethinking signing up for streaming apps through your service." "Trying to figure out how to watch '1923' SUCKS! Paramount hates us," echoed @Spudhorse. 
Several other users chimed in to report issues with the advertisements that played while watching on Paramount+, with @TheRealFlints claiming that they were required to watch 90 seconds of ads every time they tried to rewind "1923." Meanwhile, @gdlovgren reported receiving five-minute commercials throughout the premiere despite paying for a commercial-free account.
This isn't even the first time this year that a "Yellowstone" premiere has received backlash for its technical issues, as the Paramount+ app actually crashed due to a user spike during the "Yellowstone" Season 5 premiere (via GiantFreakinRobot). This occurred even though that premiere wasn't shown on Paramount+. Considering that both of these premieres were marred by aggressive technical issues, one has to hope that future episodes of "1923" can avoid these issues – and that this premiere is a lone hiccup for the growing subscription base for Paramount+.