Black Panther Is The Most Tweeted About Movie Ever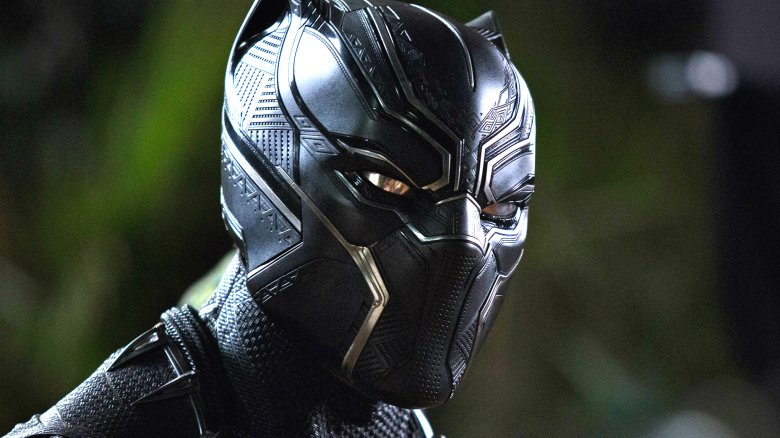 Walt Disney Studios
Even if you're one of the few people who still hasn't seen Black Panther in theaters, you may have been talking about it.
Twitter announced that Ryan Coogler's Marvel blockbuster has generated more than 35 million tweets, making it the most tweeted about movie of all time. Of course, Twitter history only goes back to 2007. The two most recent record-holders were 2015's Star Wars: The Force Awakens and last year's Star Wars: The Last Jedi.
According to Twitter, the most-used Black Panther-related hashtags are #BlackPanther, #WakandaForever and #Wakanda, referencing the African nation where T'Challa (Chadwick Boseman) reigns. The most-discussed characters are Black Panther, the villainous Erik Killmonger (Michael B. Jordan) and the young genius Shuri (Letitia Wright).
Created by Stan Lee and Jack Kirby, Black Panther first appeared in a 1966 issue of Fantastic Four. The character was the first superhero of African descent to be featured in mainstream American comics, arriving years before Falcon (1969), Luke Cage (1972), and Blade (1973). Although Black Panther later appeared on animated series like The Avengers: Earth's Mightiest Heroes and Avengers Assemble, he didn't become a pop culture sensation until Boseman introduced the character on the big screen in 2016's Captain America: Civil War.
But Black Panther became a true household name with Coogler's star-studded solo movie, which has dominated the box office since opening on Feb. 16. It had the highest February opening weekend ever and it's on pace to become the highest-grossing solo superhero movie ever after five straight weeks as the top movie on the planet. 
The most retweeted posts about Black Panther include Michelle Obama's praise for the film, Kendrick Lamar's reveal of the soundtrack tracklist he curated, and a video of kids trying to buy movie tickets using an elaborate disguise. Take a look below.
Congrats to the entire #blackpanther team! Because of you, young people will finally see superheroes that look like them on the big screen. I loved this movie and I know it will inspire people of all backgrounds to dig deep and find the courage to be heroes of their own stories.

— Michelle Obama (@MichelleObama) February 19, 2018
Black Panther The Album 2/9 pic.twitter.com/MqhsEcj6iF

— Kendrick Lamar (@kendricklamar) January 31, 2018
We tried getting the two for one special at black panther. The manager was not having it. pic.twitter.com/Ktqsuh7s3m

— Pillsbury (@stevelikescups) February 16, 2018