James Caan Turned Down A Hysterical Take On Superman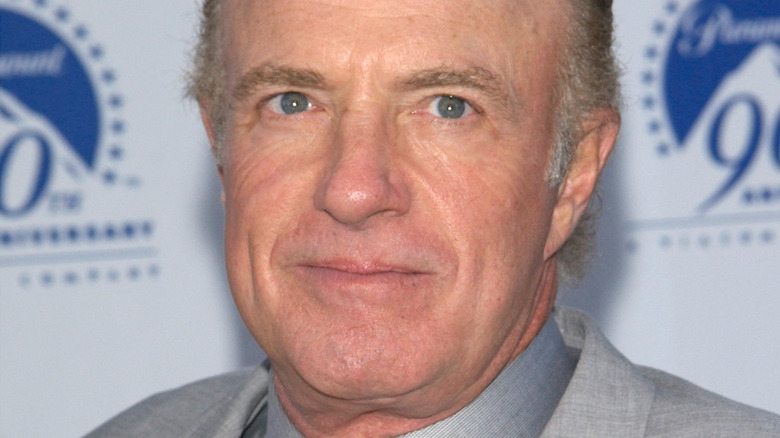 Featureflash Photo Agency/Shutterstock
James Caan is arguably best known for portraying the hot-headed Sonny Corleone in 1972's "The Godfather," and it's a role that earned Caan the only Academy Award nomination of his storied career (per IMDb). Caan's role in "The Godfather" led to many more opportunities for the actor, including a once-potential run as DC Comics' most powerful character, Superman.
James Caan's co-star in "The Godfather," Marlon Brando, was cast to portray Jor-El in 1978's "Superman: The Movie," and "Godfather" writer Mario Puzo was tasked with composing the screenplay. However, Puzo and three other writers collaborated and turned in a first draft of the script that director Richard Donner didn't think worked because it focused too much on comedy rather than drama. So, Donner hired James Bond screenwriter Tom Mankiewicz ("Diamonds Are Forever," "Live and Let Die," "The Man with the Golden Gun") to whip the story into shape, and Mankiewicz's take is the version fans and critics alike fell in love with on the big screen (via Rotten Tomatoes).
Ultimately, the role of Superman was won by newcomer Christopher Reeve, but did you know Warner Bros. wanted to cast Caan as the Man of Steel in Puzo's more comical take on "Superman: The Movie?"
Caan passed on the project due to the script's absurdity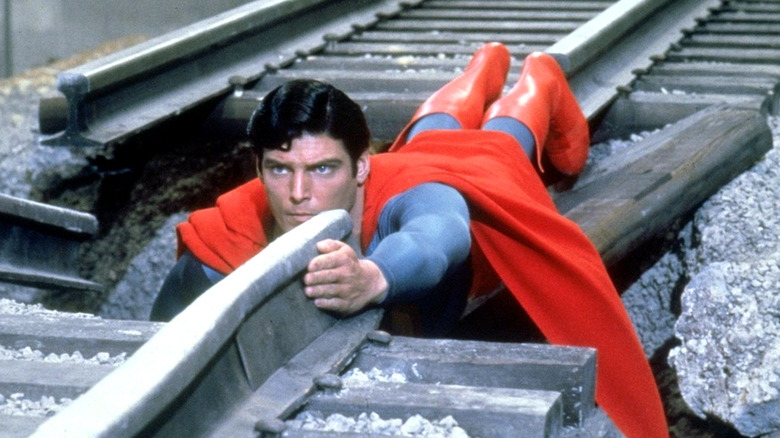 Warner Bros. Pictures
Director Richard Donner was utterly dismayed with Mario Puzo's more comical take on "Superman: The Movie." "I'm reading this thing and Superman's looking for Lex Luthor in Metropolis, and he's looking for every bald head in the city," Donner said during an interview with The Hollywood Reporter. "And then he flies down and taps a guy on the shoulder and it's [Kojak's] Telly Savalas, who hands him a lollipop and says, "Who loves ya, baby?" And it was this kitschier version of the screenplay for which James Caan was offered the role of Superman.
"You have to understand, that when 'Superman' was made, it was written by Mario Puzo, and it was all tongue-in-cheek," Caan said in an interview on "The Howard Stern Show." "It was hysterical." Caan also told Stern that he turned down the opportunity to play the last son of Krypton partly because of the absurdities in Puzo's version of the story.
However, one reason Caan thought about tackling the role was that the film would have reunited him with Marlon Brando. During the same interview, Caan told Stern that Brando called him and implored him to do the picture, so they could work together again. But the commitment to shooting "Superman: The Movie" and "Superman II" back-to-back wasn't something Caan was interested in. "You're going to be there three-and-a-half weeks, I'm there for like four months," Caan recalled his conversation with Brando during "The Howard Stern Show."