Ash's English Voice Actors Pen Emotional Goodbyes For The Pokémon Legend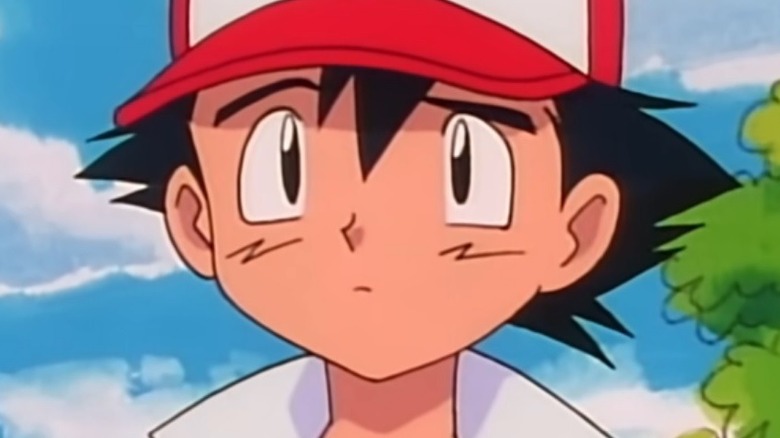 TV Tokyo/YouTube
If you're a fan of the anime wing of the "Pokémon" franchise, you already know the bittersweet news that after 25 years in the arena, Ash Ketchum and Pikachu are saying farewell as the show's main protagonists, ending Ash's epic journey to become the very best (like no one ever was). If you grew up watching "Pokémon" in its various animated incarnations over the years, it's a little bit of a shock to the system. And now, both of the performers who have given English-language voice to Ash Ketchum have made their own farewell announcements to the character.
Veronica Taylor, the original English language Ash, and Sarah Natochenny, who's been voicing the character for the last 17 years, both took the occasion of Ash's upcoming retirement as an opportunity to say goodbye. And for true blue "Pokémon" fans, even those who haven't watched the show since their long-gone childhoods, it's a pretty emotional pair of statements from the prolific voice actors.
Both performers took to Twitter to say farewell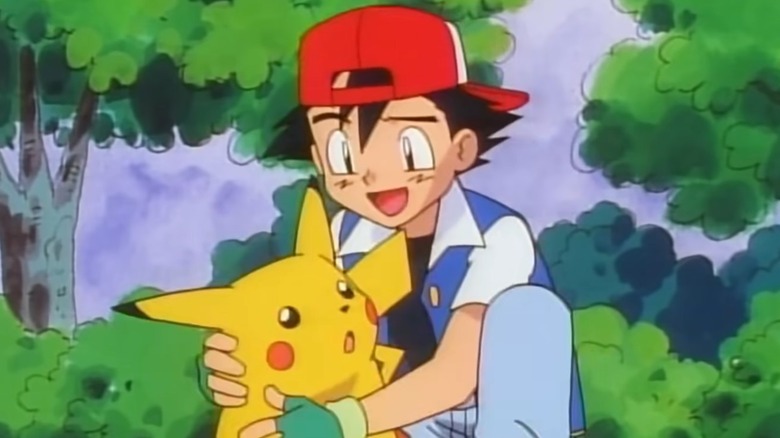 TV Tokyo/YouTube
First up, Veronica Taylor, the English-language voice of Ash Ketchum for the first eight seasons of the "Pokémon" anime (who also voiced him in various Pokémon feature films, per IMDb), posted a series of tweets responding to the news of Ash's departure.
"This announcement has really surprised me. I am filled with so much emotion...I guess I'd never considered Ash's journey ending. I need a minute to process..." she tweeted. In a follow-up, she added, "To all of you Pokémon trainers out there...I choose YOU! I am so happy to be traveling on this spectacular journey with you, through all the highs and lows, we are truly in this together!" Then, as if that wasn't enough to make your eyes water, she added one more tweet to the mix: "An incredible 25 year journey like no other! This is truly the end of a very joyful era. Ash and Pikachu and are the heart of Pokémon. Ash may not age, but we have all grown up with their friendship and adventures."
Next, Sarah Natochenny, who took over the character after Taylor's exit, made a statement of her own on Twitter: "It's been an extraordinary privilege to have been the English voice of Ash Ketchum for what will be 17 years. No matter what lies beyond his final chapter, he'll live forever in the hearts of many generations to come. I'll keep him present for all of us in every way I can."
Both statements are emotional ones for anybody who grew up watching "Pokémon," to say the least. Fans will be able to say goodbye to Ash and Pikachu in the final episodes of "Pokémon Ultimate Journeys: The Series," set to hit screens sometime in 2023.