The Role Of George In It's A Wonderful Life Was Almost Played By Cary Grant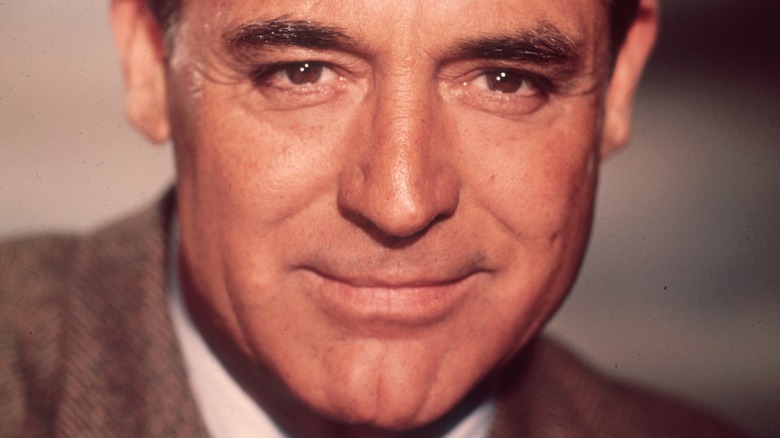 Keystone/Getty Images
No holiday tradition combines such a blend of melancholy and hope as tuning into the 1946 holiday classic "It's A Wonderful Life." Directed by Frank Capra, the film follows frustrated businessman George Bailey (James Stewart) who, after feeling his life is worth nothing during the Christmas season, meets his guardian angel (Henry Travers), who shows what the lives of those he loves would be like if he's not around. Despite initially failing at the box office during its original release (via Outsider), the film has since gone on to become a revered holiday classic, thanks in large part to the film going into the public domain, which allowed TV channels to play it constantly during the holiday season (via BBC Arts).
Part of what makes the film so endearing to this day comes from the performance given by James Stewart as Bailey. Stewart, known for such classics as "Mr. Smith Goes to Washington," "The Philadelphia Story," and Alfred Hitchcock's "Rope" brought the perfect amount of tenderness, vulnerability, and sympathy to the role that makes it hard to imagine anyone else in the part. However, another famed star had his eyes on the role and actually had more to do with the film getting made in the first place than you might think.
Grant helped get the film to RKO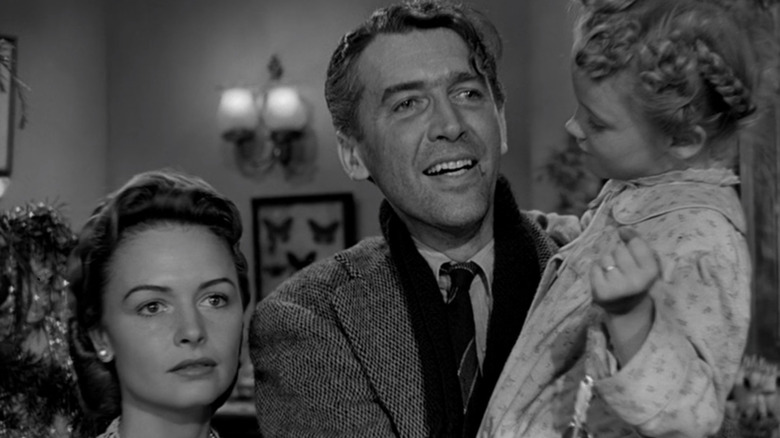 RKO Radio Pictures
Before James Stewart uttered a word as George Bailey in the holiday classic "It's a Wonderful Life," the project began its life in the hands of another Golden Age Hollywood star, Cary Grant. Originally starting off as an unpublished novel by Philip Van Doren Stern, the story was eventually printed onto several Christmas cards that Stern sent out to family and friends. Among those who eventually received one of the cards was Grant, who himself received the card from producer David Hempstead. The "North by Northwest" and "His Girl Friday" star enjoyed the story so much that he brought it over to RKO Radio Pictures, though the movie ended up being produced by Liberty Films, which brought Stewart in for the main role (via Digital Spy). Both Grant and Stewart previously starred together in the 1940s movie "The Philadelphia Story."
The film's initial box office failure has done little to hamper its reputation as a celebrated Christmas classic, with its director Frank Capra naming it the favorite of his illustrious filmography. In an interview within a DVD release of the film (via Blockbuster) he said, "That's a great film. I love that film. It's my favorite film and in a sense it epitomizes everything I've been trying to do and trying to say in the other films. Only it does it very dramatically with a very unique story."