Why Fred Gailey's Apartment Makes No Sense In Miracle On 34th Street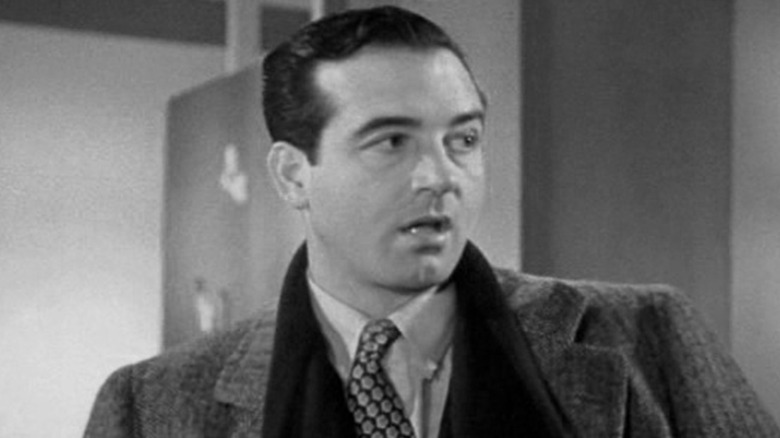 20th Century Fox
For a lot of people of a certain age, or those of any age with a fondness for heartwarming holiday movie fare, no Christmas season is entirely complete without taking time out to catch the original, 1947 version of "Miracle on 34th Street." Featuring Edmund Gwenn as an elderly gent who calls himself Kris Kringle, the story opens with Kris voicing his disappointment with the drunken guy playing Santa in Macy's seasonal Thanksgiving Day parade. As a result of his complaint, Kris ends up playing St. Nick at Macy's flagship downtown store.
Joining Gwenn in the cast of this beloved holiday favorite are a young Natalie Wood as Susan Walker, Maureen O'Hara as her mom Doris, who works for Macy's, and John Payne as attorney Fred Gailey, who lives in the same apartment building as the Walkers. As the story plays out, Kris' assertion that he is, in fact, the real Santa Claus ends with him on trial tasked with proving his identity –- and his sanity. But also engaging viewer emotion throughout the film is the romantic relationship brewing between O'Hara's Doris and Payne's happy-go-lucky lawyer Fred. With this setup in mind, what is it about Fred's apartment in "Miracle on 34th Street" that might come about as unusual to modern viewers?
The furnishings in Fred Gailey's bedroom have viewers baffled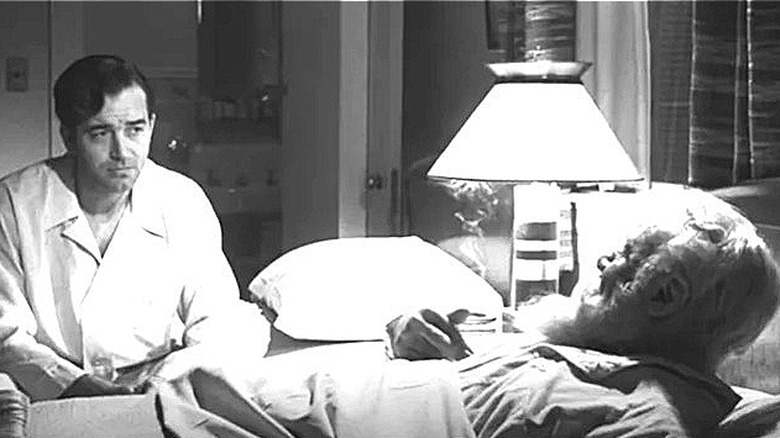 20th Century Fox
As "Miracle on 34th Street" progresses, we learn that Kris Kringle has ended up moving in to share an apartment with Fred Gailey who, as noted, shares a building with the woman of his dreams, Doris Walker. This plot line seems to make sense, as Fred's casual, outgoing personality establishes him as someone likely to be fine with having a somewhat eccentric, total stranger as a roommate.
But what has viewers of the Christmas classic a bit flummoxed has to do with the sleeping arrangements in Fred's apartment bedroom. When the prospect of sharing his digs with Kringle arises, Fred says no problem because he lives on his own and has twin beds. Contemporary viewers would be excused for wondering why an ostensibly successful, big-city lawyer doesn't trick out his lair with more sophisticated interior decorating sensibilities. But, as anyone who's watched movies or TV from the decades around the conservatively minded mid-twentieth century can tell you, this isn't an uncommon setup for the period. 
As noted on RawStory.com, twin beds seen during this era implied that no immoral shenanigans involving people sleeping together would ever transpire in a TV or film set bedroom where the lines of propriety were so clearly drawn. So, while the classic '40s version of "Miracle on 34th Street" may leave most viewers with warm and fuzzy Christmas-y feelings, Fred's apartment may leave others scratching their heads.