The Sex Lives Of College Girls Fans Are Disappointed In Bela As Season 2 Comes To A Close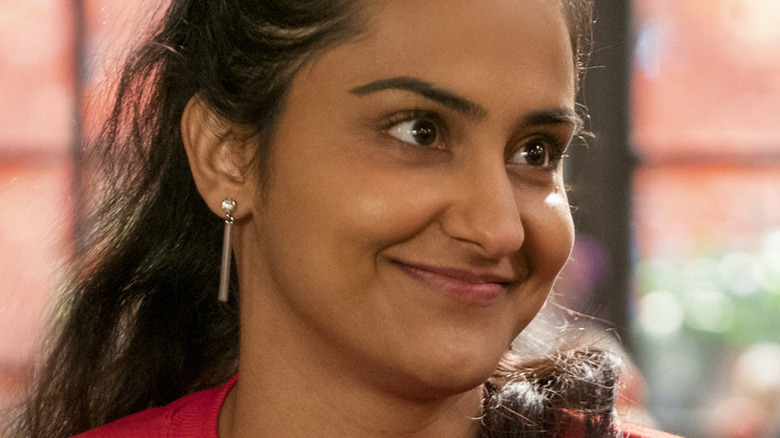 HBO Max
Freshman year is a wrap for the students of Essex College on "The Sex Lives of College Girls," and now first-year foursome Whitney Chase (Alyah Chanelle Scott), Kimberly Finkle (Pauline Chalamet), Leighton Murray (Reneé Rapp) and Bela Malhotra (Amrit Kaur) are looking down the barrel of their sophomore year.
The girls are older, but are they necessarily wiser? The first two seasons of Mindy Kaling and Justin Noble's HBO Max series saw the roommates go through the requisite college growing pains, and by the Season 2 finale, some have grown more than others. Whitney officially committed to the biochemistry track, and Leighton quit Greek life to hang out with the more down-to-earth crowd at the Women's Center.
For Bela, Season 2 was full of peaks and valleys, and her ambition, coupled with a bad decision-making track record, leaves the wannabe comedy writer on the cusp of transferring out of Essex.
Fans think Bela became too self-absorbed by the end of Season 2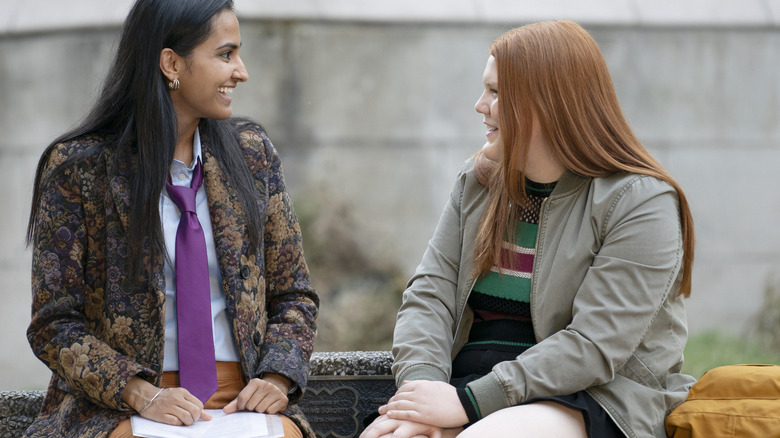 Katrina Marcinowski/HBO Max
Since the beginning of "The Sex Lives of College Girls," Bela has been the show's resident problematic fave. She has no filter, may or may not know what "sex positive" means, and doles out sexual favors to members of the Catullan to up her chances of joining the prestigious comedy magazine. Still, with her magnetic sense of humor and determination to start a feminist comedy rag, Bela remained sympathetic.
Now that Season 2 has concluded, however, fans' patience with Bela has worn thin. She cheated on Eric (Mekki Leeper) with a famous comedian, turned an alumni magazine article about The Foxy into a profile all about her, and brutally told a would-be writer to quit comedy. "Bela is so self-absorbed and she completely lacks any self-awareness," Redditor u/sleepyteaaa vented. "[She] doesn't learn from her mistakes. It is so frustrating. I can't feel bad for her." u/itskatenoel concurred, adding, "Bela was CRUEL to Jorja about her comedy packet feedback. I cannot stand Bela this season, idk why the writers turned her into a villain and had her making the worst decisions all season."
According to Justin Noble, Bela's intense ambition has gotten the better of her. "She's so ambitious," Noble told TVLine. "She thinks the world is brutal towards her and that she has to fight to get what she wants, and I think she's unconsciously become part of that." With "The Sex Lives of College Girls" confirmed to return for Season 3 (via Variety), future episodes will hopefully see Bela working to undo that impulse — that is, if she doesn't transfer first.