Tom Hanks Believed The Polar Express Book Had The 'Complete X-Factor' For A Film Adaptation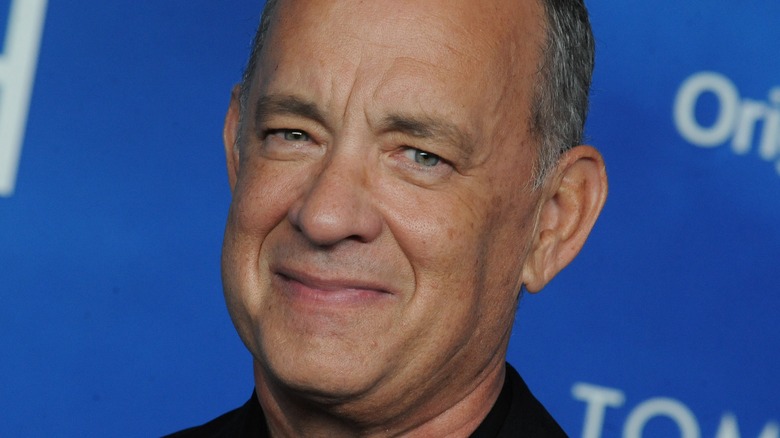 Tinseltown/Shutterstock
Few actors can boast the kind of long-running success that Tom Hanks has. Though the actor got his start in comedies and sitcoms in the early 1980s, Hanks has since gone on to grow into one of the most respected dramatic actors in Hollywood. Still, that hasn't stopped the multitalented performer from going back to his roots with more light-hearted fare in the form of romantic comedies and animated films.
While Hanks' best-known animated film performance is almost certainly that of the plucky, devoted toy cowboy Woody in the four films and many shorts of the "Toy Story" franchise, the actor has also shown up in "The Simpsons Movie," "Cars," and "The Polar Express" as well. In fact, when it comes to why Hanks signed on to play multiple roles in Robert Zemeckis' adaptation of the classic holiday story, the actor had plenty to say about what made him fall in love with the project.
Tom Hanks found The Polar Express to be haunting and imaginative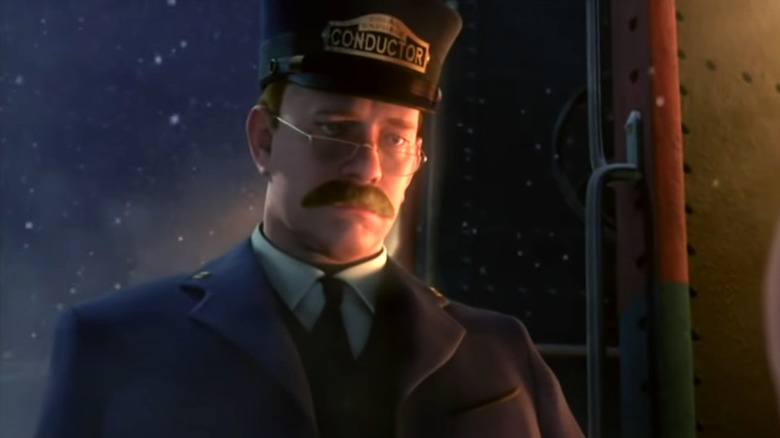 Warner Bros. Pictures/YouTube
Speaking with IGN, Tom Hanks was adamant about what a great story "The Polar Express" is. The actor sang the praises of not just the writing of the book by Chris Van Allsburg but its stellar illustrations as well, which were also done by the author. When asked what drew him to the adaptation, Hanks was clear about his admiration of the source material.
"The book itself, the 29 pages of it, is a haunting, very effective story, and you really can't quite put your finger on it," Hanks explained. "I've been reading it to my kids, I think, since it was published." That the actor has such reverence for the book no doubt helped to inform his choice of playing five different parts, including that of Saint Nick himself, in "The Polar Express."
"There's something very stunning, quite frankly, about Chris Van Allsburg's paintings," Hanks went on. "They're not drawings. They're impressionistic versions of this child's house and what it was like to be on a train and all the aspects of the adventure that they go on." For Hanks, it was more than a simple children's story. There was something magical about the book, and as Hanks stated, "It was always a very tactile feeling that I got from reading the book as well as a very elegant, simple, but complicated, sophisticated story about what Christmas means to each and every one of us. The idea of maybe that turning into a movie is a complete X-factor."
Well, being that he has so much respect and admiration for the source material, it seems pretty clear that Hanks was definitely the man for the job.