The Worst TV Moments Of 2022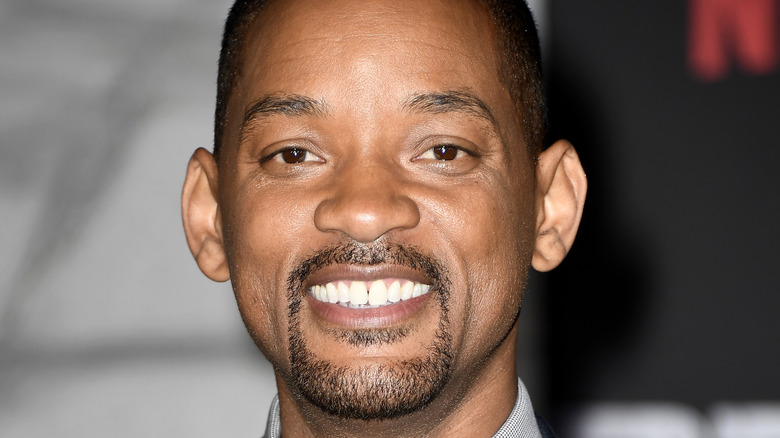 Frazer Harrison/Getty Images
2022 has been a year of some of the best moments on TV. Whether it was the high-stakes power struggles of "House of the Dragon," the craziness of "Peacemaker," or every second of "The White Lotus" Season 2, the small screen has been packed with memorable moments. These shows — and many more — continued to provide blissful escapism, welcome entertainment, and those standout scenes that got everyone talking.
As is usually the case, where there are highs, there will also be some lows. Certain moments and choices this year left audiences frustrated, upset, disappointed, and occasionally outright angry. From adaptations making major changes from the source material to confusing character decisions, there has been no shortage of failures, disappointments, and uncomfortable surprises this year that have divided audiences. Join us as we reflect on some of the worst TV moments of 2022.
Villanelle's ending on Killing Eve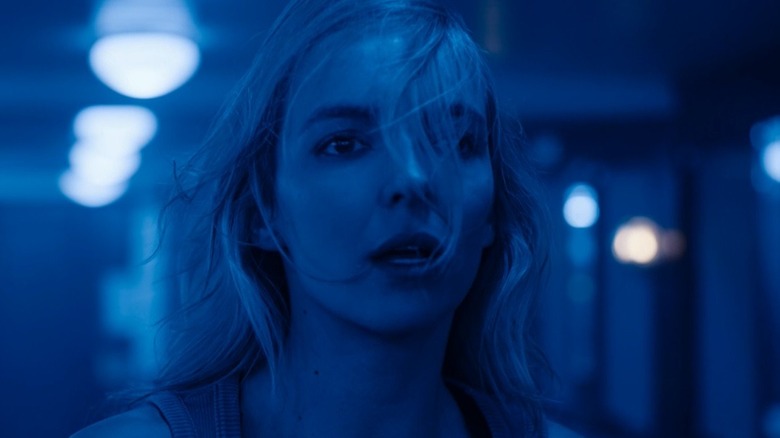 BBC/Hulu
"Killing Eve" Season 1 was arguably one of the best seasons of television ever produced. Based on the book series by Luke Jennings, "Killing Eve" followed the progress — or, lack thereof — of an assassin named Villanelle (Jodie Comer) and Eve Polastri (Sandra Oh) — the MI6 agent obsessed with tracking her. Throughout the four seasons, Villanelle and Eve developed a disturbing, compelling, and playful cat-and-mouse dynamic that kept audiences coming back for me. While the writing wasn't always consistent, the relationship between Eve and Villanelle remained electric, thanks to the incredible chemistry and committed performances of Comer and Oh. 
The series finale concluded in a typically dramatic fashion with Villanelle massacring "The Twelve" — the powerful cabal of baddies that had facilitated her transformation into an assassin — before rushing to find Eve. Just when audiences thought that the pair might be able to salvage some kind of life together — despite their trauma and complicated relationship — Villanelle is shot and killed under orders from Carolyn (Fiona Shaw). 
To kill Villanelle after the strangely quick wrap-up massacre of The Twelve was cruel and unusual, and felt unearned — despite the fact that she hadn't necessarily made amends for all of the violence she'd wrought throughout the series. Fans were understandably devastated about the ending, with many taking to fan fiction sites to share the conclusion they felt the characters deserved (via Vanity Fair). It's a shame that such a promising show had to end in such a sour way.
Cheryl stops a comet with magic on Riverdale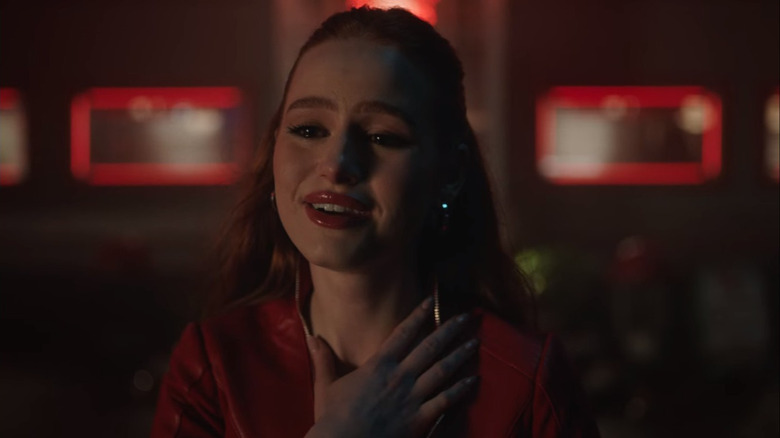 The CW/Netflix
Unlike most other shows, the strategy for the success of "Riverdale" seems to rely on finding a new way to jump the shark — sometimes multiple times per season. Throughout the show's six seasons, we've enjoyed bizarre moments including Veronica's (Camila Mendes) cheer routine outside of a juvenile detention center, Archie (KJ Apa) becoming a ritual sacrifice, and Edgar (Chad Michael Murray) leading an organ-harvesting cult. And these are just a small handful of the truly wild things that have happened on this show.
However, the Season 6 finale somehow managed to outdo everything that came before. Cheryl (Madelaine Petsch) — who now has magical powers absorbed from her friends — uses her powers to prevent a comet from landing on the town of Riverdale. The comet was Riverdale-bound after a dark sorcerer diverted it there, seeking revenge against the town's inhabitants. While that in and of itself is pretty ridiculous, what makes it one of the worst moments of TV in 2022 is what comes after. With Cheryl successfully diverting the comic, she also launched Riverdale and all the people in it into the '50s, meaning the characters are high school students again. Jughead (Cole Sprouse) is seemingly the only one who remembers the moments "before the comet," and time will tell whether Season 7 will manage to out-crazy this bizarre ending.
Leia breezes through a Sith interrogation on Obi-Wan Kenobi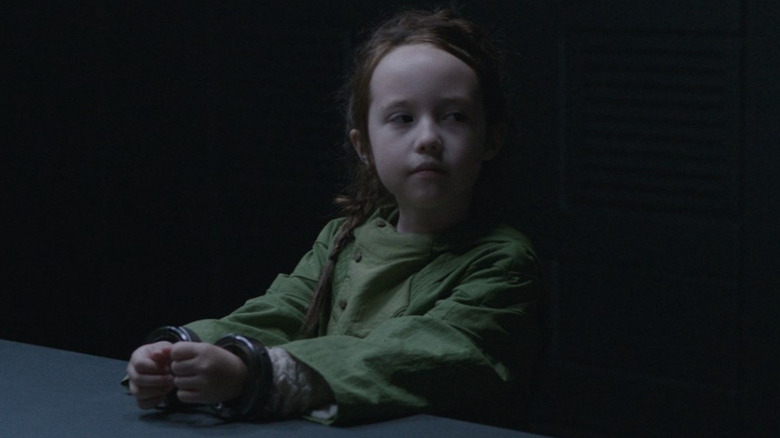 Lucasfilm/Disney
As well as bringing back some familiar faces, "Obi-Wan Kenobi" also introduced some new heroes and villains in the galaxy. One of these was Reva Sevander (Moses Ingram), an aggressive and violent Sith inquisitor. Reva's ruthlessness in the pursuit of her goals is made very clear — even butting heads with her superiors — and she doesn't hesitate to murder her way across the galaxy in order to find the rebels.
When she manages to capture the young Princess Leia (Vivien Lyra Blair) in Episode 4, it's undeniably a scary moment. What's she going to do to this precocious little kid? Even though Reva suffered some serious trauma as a child herself, that hasn't translated to her having much empathy, and as the viewers we find ourselves scared for Leia at the hands of this loose cannon. 
Leia's interrogation doesn't necessarily pan out the way we might've imagined. Without any knowledge of her own force sensitivity, Leia manages to resist Reva's attempts to breach her mind — and with quite a bit of sass to boot. Leia withstands all of Reva's manipulation tactics and is rescued before the inquisitor resorts to physically torturing the young princess. Not only are we left with little explanation as to how Leia was able to resist Reva, but this moment serves as one example of a major problem throughout the series. Where it was hoped that "Obi-Wan Kenobi" would fill in the story gaps of the title character — now a lost older warrior struggling with guilt and grief — it instead paid a lot of attention to young Leia, and this sometimes felt like a distraction.
Kat breaks up with Ethan on Euphoria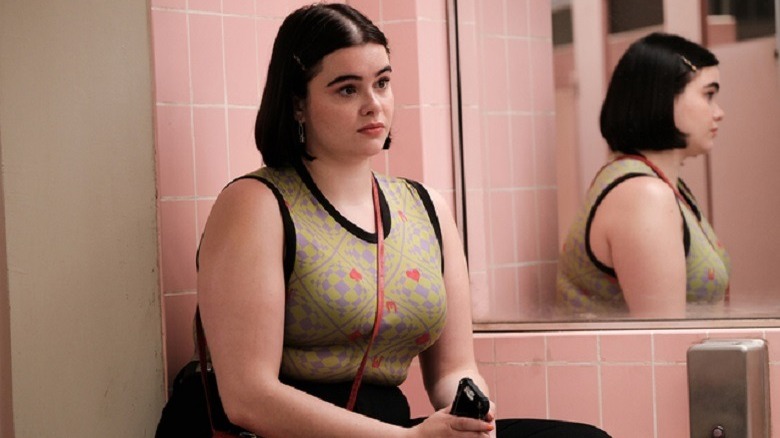 Eddy Chen/HBO
Contemplating how you should break up with someone can be difficult as there is never going to be a right way to do it. However, if you take the advice of Kat (Barbie Ferreira) — one of the main characters of the sensation that is "Euphoria" — you do it by lying through your teeth. Outlandishly and unabashedly. Sitting down to a meal with Ethan (Austin Abrams) — her unusually non-toxic boyfriend — Kat cringes away from his greeting and decides to justify their break up by claiming that she has a "terminal brain disorder." It's a ridiculous thing to say and Ethan rightfully points that out to her. But instead of admitting that she's no longer interested in him, Kat doubles down and tells him that he's disgusting for thinking she'd lie about something like a terminal brain disorder. 
The break-up scene between Kat and Ethan is incredibly hard to watch, especially when Kat accuses Ethan of employing "some kind of manipulation tactic [he] learned on some incel Reddit forum." Kat had previously been one of the more well-liked characters on "Euphoria" — a show that seems to have an abundance of toxic characters — but her treatment of Ethan felt distinctly out-of-character and stood out for all the wrong reasons.
Bode uses another key on Locke and Key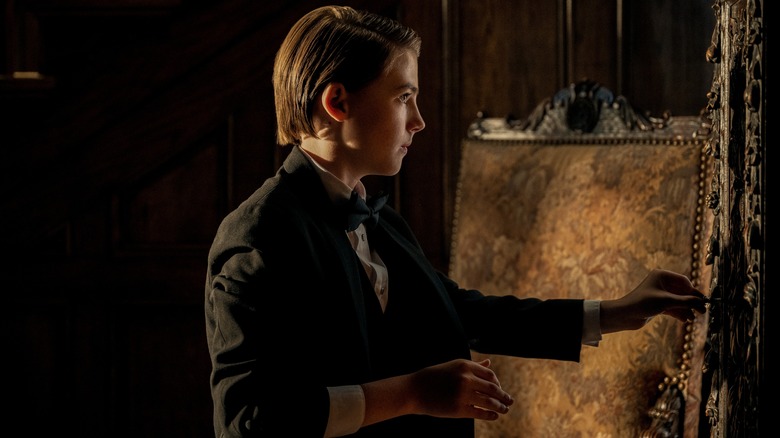 Amanda Matlovich/Netflix
"Locke and Key" was heavily reliant on dramatic irony in its first two seasons. Time and again, the viewers watched the Locke family make pretty silly decisions, including welcoming a literal demon into their home with open arms. To be fair to them, they didn't have much guidance regarding the house's magical keys — and their potential for mayhem and deception — until Uncle Duncan's (Aaron Ashmore) memories were restored and Erin (Joy Tanner) was freed from her own mind with the Head Key. By the end of Season 2, however, they had managed to get themselves together in time to take down the nefarious Dodge (Laysla De Oliveira).
At Duncan's wedding, however, Bode (Jackson Robert Scott) hears whispers directing him to a newly revealed key — called the Timeshift Key. Bode immediately uses the key — seemingly not remembering all of the times this didn't work out before — and is sent back in time to the 1700s. When he returns to the present, Duncan explicitly warns him not to use the Timeshift Key again. Duncan knows everything there is to know about these keys, and if he's telling Bode not to use them, then Bode really should listen. But Bode ignores the advice and uses the key to go back in time a few months and taunt their former enemy — only to have Dodge immediately use Bode to travel to the present and become a huge problem for the Lockes once again.
The Time Traveler's Wife makes a book to show change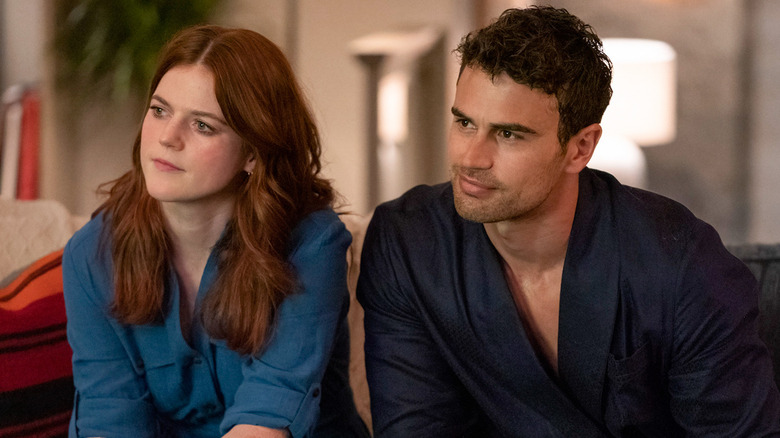 Barbara Nitke/HBO
Steven Moffat made many book-to-screen changes in his new television adaptation of the novel, "The Time Traveler's Wife," and the show was widely panned by critics. The worst moment of the new series, however, takes place in one of the protagonist-to-camera scenes — wherein either Clare or Henry speaks to the camera in order to record their experiences chronologically to combat the confusion of Henry's time travel.
In the novel, Clare is physically assaulted by a jock classmate in high school and Henry enacts revenge after finding out. This happens in the show as well, but in the book, Clare was only beaten up by her classmate after she refused to have sex with him. In the show, Clare tells the camera that she was raped by the young man as well, but that she didn't want to disclose that to Henry for fear of what he would do. There is no good reason for this addition to Clare's trauma. The non-sexual, physical assault in the book is all that needs to happen in order for this plot point to have an impact, and to add sexual assault onto her story accomplishes nothing except for shock value in a TV show.
If you or anyone you know has been a victim of sexual assault, help is available. Visit the Rape, Abuse & Incest National Network website or contact RAINN's National Helpline at 1-800-656-HOPE (4673).
Larys has some particular tastes on House of the Dragon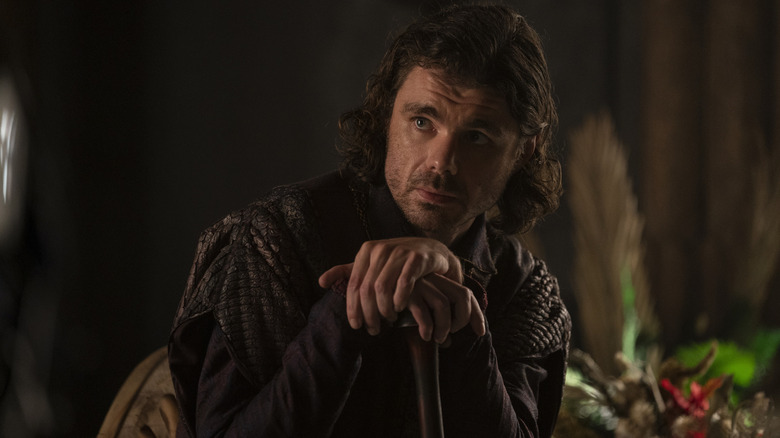 Ollie Upton/HBO
One of "House of the Dragon's" biggest strengths is that it's based on fictional historical accounts, rather than a novel with character points of view. It gives the show-runners the opportunity to follow George R.R. Martin's canon while also diverging from the previously presented narrative where it makes sense to do so. The writers have made some great decisions that diverge from the books —  such as the handling of Laenor's (John MacMillan) death and Aemond's (Ewan Mitchell) lack of control over Vhagar the dragon in the season finale. But the show-runners went one step too far — making a really bizarre choice that upset a lot of viewers (via Independent). 
When Queen Alicent (Olivia Cooke) returned to her rooms one evening to find Lord Larys (Matthew Needham) skulking in the dark, it was clear that the audience was meant to feel a vague sense of dread. Alicent looked deeply uncomfortable and Larys quickly established a quid-pro-quo: In exchange for his information, Alicent needed to take her shoes off and show him her feet. It was difficult to watch, but what was so disappointing was how marginalizing it was to Larys. The character has a club foot and walks with a stick, and giving him a foot fetish just felt like a lazy shock tactic — reminiscent of some of the more controversial things that happened in the original "Game of Thrones" series.
Colleen's decision on Love Is Blind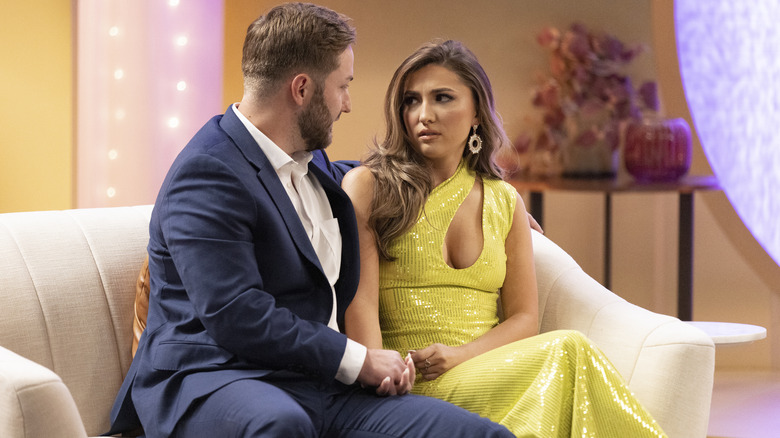 Sara Mally/Netflix
There's always a lot of shady behavior on reality dating shows, but the people involved in 2022's offerings seemingly found new and creative ways to be harmful. One of the most toxic relationships of the year was between contestants Matt and Colleen on Season 3 of "Love is Blind." Having fallen in love without ever laying eyes on each other, the rest of their relationship was fraught, with Matt consistently treating Colleen with suspicion and aggression — though she still decided to marry him in the finale.
On the reunion show, Colleen and Matt sat down for their interview with hosts Nick and Vanessa Lachey and spoke about their experience on the show. Colleen's facial expressions and body language were so alarming that a licensed psychologist wrote a now-viral piece about their marriage (via Psychology Today). Psychologist Isabelle Morley said, "She [Colleen] is stiff and anxious the entire episode. She barely smiles. She stumbles over words as she tries to explain." Morley even went on to say of Colleen, "If she were presenting that way in my office, I'd be very worried about her." Since then, Colleen has disavowed concerns from fans and professionals alike (via Digital Spy), but it was a very difficult moment to watch on screen.
Unnecessary tragedy in The Terminal List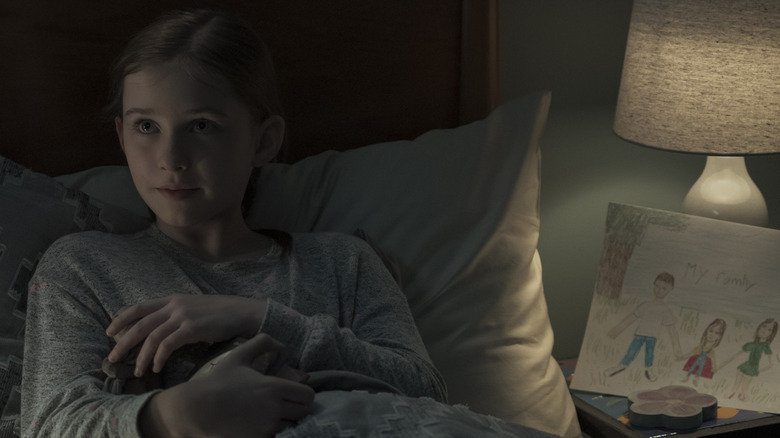 Amazon Prime
The streaming series "The Terminal List" may have drawn in viewers with the star power of Chris Pratt (per Variety), but it failed to impress the critics and was fairly universally panned. While Pratt remains one of the most recognizable actors in Hollywood these days, even he couldn't make up for the show's clunky writing and an obscene surplus of darkness and tragedy. Pratt stars as Lieutenant Commander James Reece — a Navy SEAL whose special ops squad is mostly wiped out after an ambush. Traumatized by these events, Reece returns home to his wife and child in order to recuperate. However, Reece can't shake the feeling that something went very wrong with the mission, and he gets tangled up in trying to figure out why. 
One of the reasons why the show was so poorly received, was the unnecessary amount of trauma Reece had to endure — particularly the murder of his wife and child. In the season finale, Reece returns home after one of his many action-packed truth-seeking missions to find that his beloved wife and daughter have been killed. The decimation of his entire squad was motivation enough, and this just felt like a superfluous decision, removing the women and children from the equation to contribute to the character development of the leading man.
Jesse and Sophie get together way too early on How I Met Your Father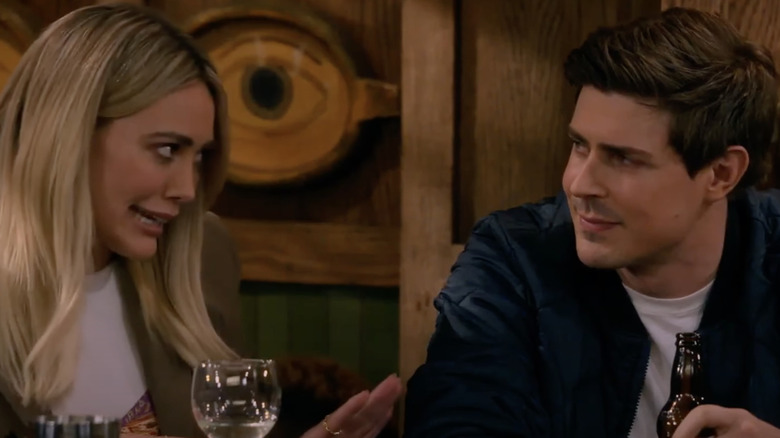 Hulu
"How I Met Your Father" was one of this year's most anticipated comedies, and unfortunately also one of its biggest disappointments. "How I Met Your Mother" — the show upon which this is based — was never perfect, but it played well to its strengths. The original boasted excellent cast chemistry, a rich text of inside jokes, and just the perfect little bit of mystery in trying to figure out who the titular mother was. "How I Met Your Mother" may only have ended in 2014, but a lot about TV and comedy has changed in the past six years. The spin-off seems to be trying to replicate a show that marked the tail-end of network, multi-cam sitcoms with a laugh track. Now, it just feels a little corny.
The most disappointing moment of the "How I Met Your Father" debut season was the moment that Sophie (Hilary Duff) and Jesse (Chris Lowell) — the de facto female and male leads of the ensemble — crossed the threshold from friendship to situation-ship. They kissed, they admitted feelings, they went on a date, and they slept together — all in the first season of a show that will, by its premise, depend very strongly on the "will they or won't they" trope. While the "will they or won't they" can continue, it'll never have the same level of tension it did for the first part of the season because now Sophie and Jesse both know that they're romantically viable.
Will Smith slaps Chris Rock at the Oscars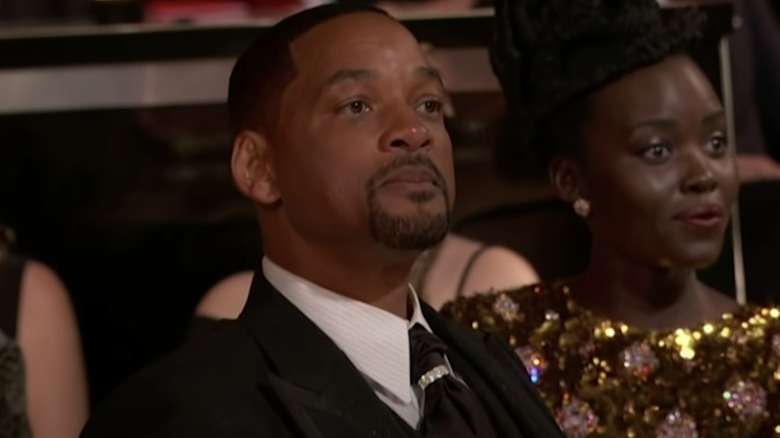 ABC/Youtube
A reflection of 2022's worst — or perhaps in this case, most outrageous — moments would be incomplete without a mention of "the slap heard around the world" (via Deadline) at this year's Oscars ceremony. While presenting the award for best documentary feature, comedian Chris Rock was on stage telling jokes about many of the glamorous stars in attendance including Javier Bardem and Penélope Cruz. When Rock made an ill-advised joke comparing Jada Pinkett Smith to G.I. Jane, Will Smith left his seat and slapped the comedian before repeatedly telling him to "Keep my wife's name out your f****** mouth!"
Rock made the joke in reference to Pinkett Smith's shaved head — which she had recently explained was a result of her alopecia diagnosis (via Red Table Talk). Whether or not Rock was aware of this was unclear, but neither Smith nor his wife was amused. Following the slap, Smith later won his first Oscar for best actor, and an uncomfortable speech ensued as the internet exploded talking about the event. There was plenty of discourse in the days and weeks to come, but this moment had a huge knock-on effect on the rest of the ceremony that unfortunately detracted from some of the very worthy winners.