Who Played Marine Master Sergeant Thomas Fletcher On NCIS?
CBS' military procedural "NCIS" has officially been on the air for a long time. The crime drama is currently airing its 20th season of action, and as the series approaches the 500-episode mark, it's looking more and more primed to continue well past that mind-boggling episode count.
That feat is all the more remarkable as "NCIS" has seen considerable turnover in its principal cast over the years, with even longtime headliner Mark Harmon dramatically dialing back his presence for Season 20. However, such turnover is hardly rare when a show has been on the air as long as "NCIS" has. Still, regular infusions of fresh talent are generally required for any show to survive that long. Frequent guest appearances by notable actors typically help as well. And "NCIS" has dipped into that well regularly during its run.
One of the series' more intriguing guest spots came in the Season 16 episode titled "Fragments," and found a very familiar actor playing the role of a stern Marine Master Sergeant named Thomas Fletcher. Here's who played that role on "NCIS."
Fred Dryer played the fiery Master Sergeant on NCIS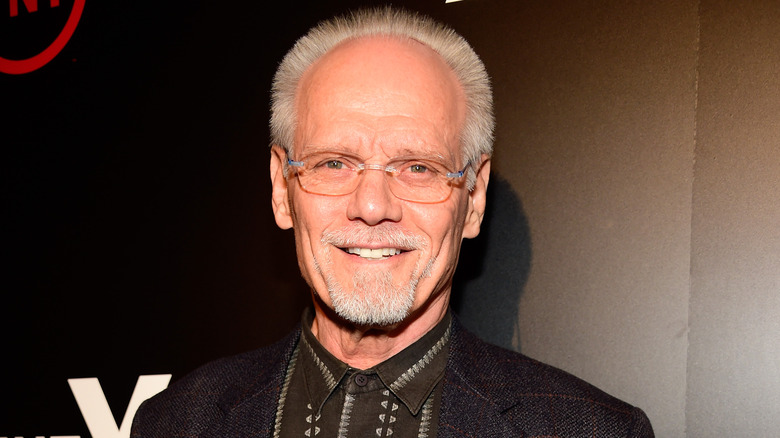 Frazer Harrison/Getty Images
The actor who portrayed Thomas Fletcher on "NCIS" is Fred Dryer. His name may not be familiar to younger audiences, but viewers of a certain age are familiar with it. After all, Dryer spent the better part of the 1980s and early 1990s winning over television lovers as the charmingly roguish star of NBC's hit cop drama "Hunter."
That series debuted in 1984 and remained a steady ratings-grabber for NBC until its 1991 finale. "Hunter" also made a household name of Dryer, who'd been building a solid resume as an actor via a 1980 appearance on "Laverne & Shirley," and a memorable turn in "Cannonball Run II" (via IMDb). Of course, Dryer was already well-known to a particular population segment before breaking into Hollywood. That's because he'd spent more than a decade prior making a name for himself as one of the premiere Defensive Ends in the NFL. According to SBNATION, he even holds the record for safeties in a single game, recording two against the Green Bay Packers in 1973.
Dryer is hardly the first sports figure to transition into acting once his playing days ended. But few have enjoyed quite the same success. While he's reprised the role of Rick Hunter for a few TV specials, Dryer has kept busy playing dozens of other roles along the way. He recently even made his Marvel debut as Hydra leader Octavian Bloom in the "Agents of S.H.I.E.L.D.," timeline and joined the "Transformers" franchise for 2018's "Bumblebee."