The Weeknd Just Dropped New Music For Avatar: The Way Of Water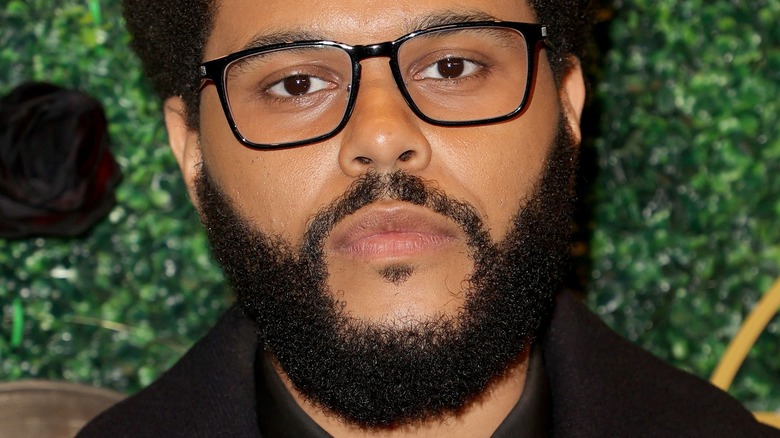 Kevin Winter/Getty Images
"Avatar: The Way of Water" is finally out in cinemas and it's singing an epic tune. 
The road to the aquatic-focused "Avatar" sequel has been filled with delays but director James Cameron has finally delivered the project after 13 long years. It looks like the decade-plus wait was worth it as the sequel has largely been praised by critics. Consensus suggests that "The Way of Water" delivers the spectacle and awe audiences have come to expect from a Cameron blockbuster. With critics loving the sequel, audiences are itching to return to Pandora. Deadline says that "The Way of Water" is on track to make over half a billion dollars during its opening weekend, proving that "Avatar" holds at least a bit of cultural relevance.
Set a decade after the 2009 flick, "The Way of Water" sees Jake Sully (Sam Worthington) and Neytiri (Zoe Saldaña) as parents to a flurry of children. If raising kids wasn't challenging enough, the two must deal with the return of humans, who were previously exiled from Pandora in the 2009 box office juggernaut.
To celebrate the release of the film, team "Avatar" has tapped pop sensation The Weeknd to craft a single for the sequel's soundtrack.
The Weeknd joins the Avatar family
The Weeknd's official track for "Avatar: The Way of Water" is finally available to stream. Titled "Nothing Is Lost (You Give Me Strength)," the song is produced by frequent Weeknd collaborator Swedish House Mafia and "The Way of Water" composer Simon Franglen. The Canadian artist first teased the "Avatar" collaboration in early December by sharing a snippet of the song on social media. "The Way of Water" producer Jon Landau later welcomed the singer-songwriter to the "Avatar" family by sharing a photo of the two on Twitter.
Part of "The Way of Water" soundtrack, the latest track from the Grammy-winning artist touches on themes of overcoming adversity and the strength that comes from unity, alluding to the sequel's main ideas.
The Weeknd previously contributed to the "Fifty Shades of Grey" soundtrack with "Earned It," a song that nabbed him an Oscar nomination. The singer later joined Kendrick Lamar for "Pray For Me," one of the standout tracks from the "Black Panther" soundtrack. 2023 will see The Weeknd doubling down on his acting efforts after debuting in 2019's "Uncut Gems." The creative is set to star in HBO's "The Idol," a drama series he developed alongside "Europhia" helmer Sam Levinson.