Sonic Prime Producer Teases Future Episodes After Season 1's Major Cliffhanger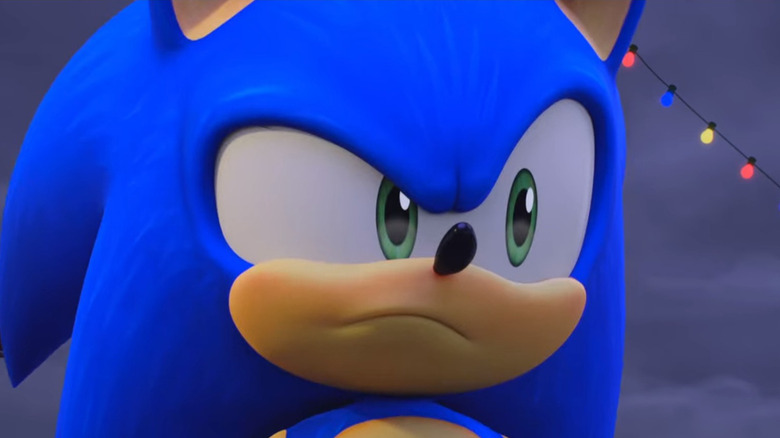 Netflix
Hollywood's obsession with the multiverse has made its way over to SEGA's Sonic the Hedgehog franchise with the release of Netflix's animated series "Sonic Prime." The show sees longtime series antagonist Dr. Eggman destroying an artifact known as the Paradox Prism, which creates a "Shatterverse" — as executive producer Logan McPherson puts it — where all sorts of characters and storylines from "Sonic" are able to converge and exist at once. 
"It's a very emotional story," McPherson explained to SyFy in a recent interview. "[Sonic] goes on a crazy roller coaster; a lot of ups and downs. We wanted to create a really immersive world with a lot of atmosphere, a very cinematic feel, a lot of mood and tone in the lighting. We really pushed our production pipeline from an innovation standpoint to ensure that we had a look that honored this tradition of SEGA."
With just eight episodes in Season 1, many "Sonic Prime" fans have been clamoring for a follow-up to the new Netflix series — especially since it ended on a wild cliffhanger. "Please give Sonic Prime more seasons," wrote @LackingLiteracy on Twitter. "The Sonic cast has never felt so alive, not until Sonic Prime," the user said, adding: "Sonic Prime is exactly what the franchise needed."
Now that the door has been left wide open for Season 2, McPherson admitted to What's on Netflix that there will, indeed, be more "Sonic Prime" episodes in the future, focusing on a brand new story that's centered around the Episode 8 cliffhanger. 
Shadow the Hedgehog's arrival is a sign of things to come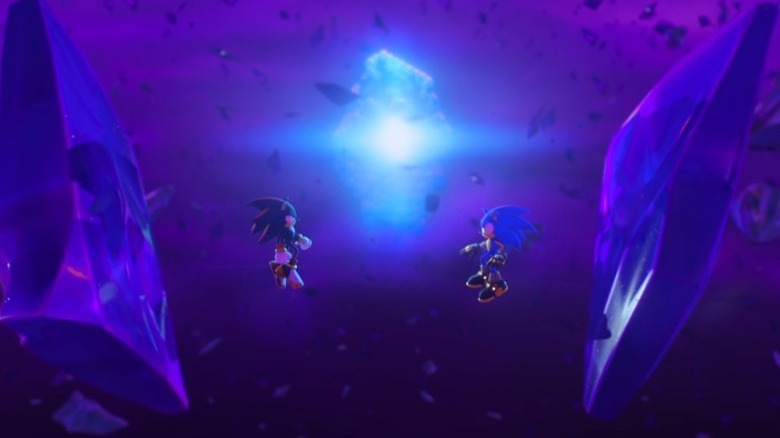 Netflix
For those who may have missed it, Season 1 of Netflix's "Sonic Prime" ends with Shadow the Hedgehog showing up and confronting Sonic over the destruction of the Paradox Prism and their "home" universe. 
"Shadow?!" Sonic asks, before quickly going back to his uncaring schtick. "Ugh, I don't have time to deal with whoever you are," he says, before telling his longtime rival and foe: "I just want to go home." Shadow replies, "Home?! Home doesn't exist anymore — because of you," before launching into an attack on our iconic blue hero. 
Speaking to What's on Netflix, producer Logan McPherson revealed that the Episode 8 cliffhanger was just the beginning of Sonic and Shadow's story. "Yes, that is not the end," he said. "We have made more episodes." However, the official arrival date is still up in the air. "I don't have any details about when exactly they might launch," McPherson explained, "but you can expect them in the not too distant future."
As for what to expect from a second "Sonic Prime" season, McPherson noted how the fallout from the Paradox Prism being shattered would continue in future episodes, supplying Sonic with his biggest test yet.
Sonic will be 'stretched to his limits' in Season 2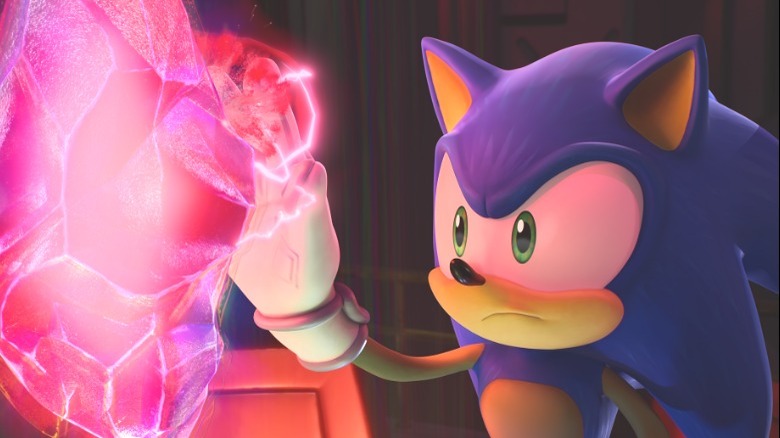 Netflix
When Netflix finally does start to air new "Sonic Prime" episodes, Logan McPherson says they will be unlike anything ever seen before in the "Sonic the Hedgehog" universe — with SEGA's legendary speedster being pushed to the extreme.
"The story continues to build and stretches Sonic to his limits both physically and emotionally," McPherson told What's on Netflix. He claimed that Netflix subscribers can ultimately expect "a wild ride and a lot of fun to come!" Speaking to SyFy, McPherson said: "The series is canon and we didn't want to rewrite any history at the same time. Having that pillar of mythology in Green Hill as our beginning and end to bookend the series, we felt like it did that. And then by going into the Shatterverse, it took the shackles off and allowed us to explore and stretch and play with these characters in a way that we maybe couldn't do if we were held with inside of that mythology for the whole time."
So far, 2022 has been a pretty epic year for Sonic and the SEGA family following the release of "Sonic Prime" on December 15 and "Sonic the Hedgehog 2" in theaters on April 8. A third "Sonic the Hedgehog" movie is said to be in development, with writers Pat Casey and Josh Miller promising a threequel of epic proportions. "Sonic 3 is looking good," explained Casey in an interview with Screen Rant. "It's gonna be great." Miller added: "Spoiler alert: It's gonna be crazy."