Why Katrina Law Pushed For Her Character To Be Part Of The NCIS: Hawaii Crossover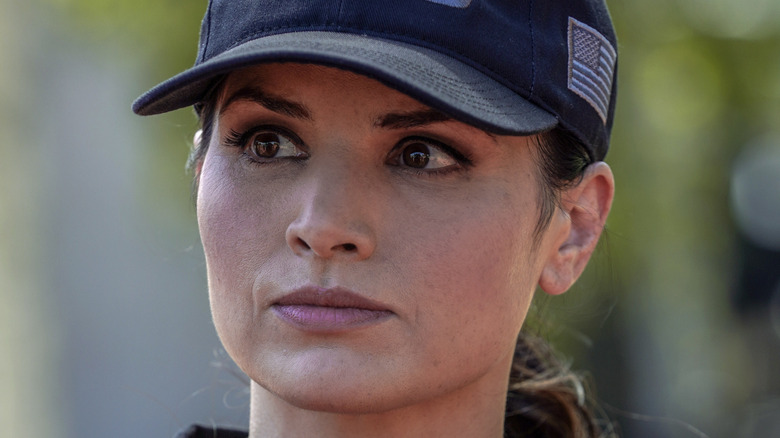 Michael Yarish/CBS
The working actor is very often the traveling actor, and Katrina Law likely knows this just as well as anyone. Like most other actors, she has had to work in a wide variety of locations, from New Zealand – where she filmed the Starz series "Spartacus" — to Valencia, California, where her current gig "NCIS" actually films.
It's not uncommon for actors — be they on film or television, or stage productions in cities they've never visited — to become attached to these various locations. This is why when Law heard that when her own show was going to do a crossover with the spin-off "NCIS: Hawaii," she pushed hard to make sure her character, Special Agent Jessica Knight, was included in the episodes.
Law was already familiar and connected with the Hawaiian island of Oahu, where "NCIS: Hawaii" films, from her time as Quinn Liu during Season 10 of "Hawaii Five-0." There was just one problem: Jessica Knight wasn't intended to be part of the crossover. The original idea was for Special Agent Nick Torres (Wilmer Valderrama) to travel from DC to Hawaii solo and work with the NCIS office over there, but that wasn't quite good enough for Law.
She lobbied hard for Jessica Knight to go to Hawaii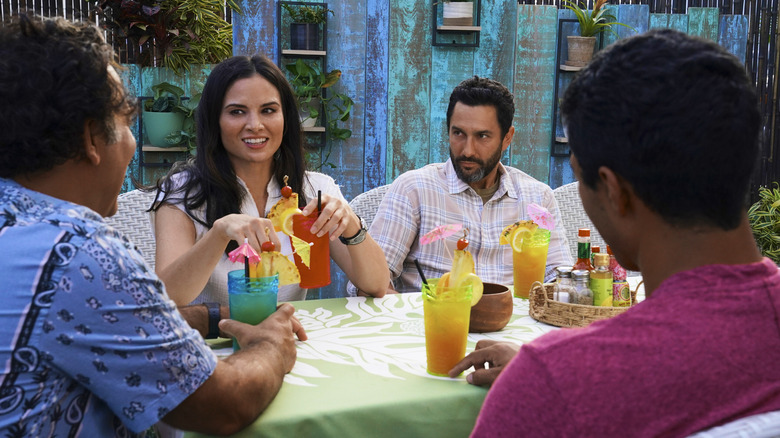 Karen Neal/CBS
As Katrina Law told Parade in an exclusive interview, she campaigned hard to have Agent Jessica Knight written into the "NCIS: Hawaii" crossover. "As soon as I found out that there was going to be a crossover event, I kid you not, I incessantly nagged my producers and showrunner and basically said, 'I volunteer as tribute to go to 'NCIS: Hawaii' to represent the team,'" said Law. "In order to get me to shut up, they eventually said, 'Fine.'" The episode's story was changed to include Knight being sent over to keep an eye on Agent Nick Torres.
To be fair to Law, she wasn't the only one who wanted herself back in Hawaii. As it happens, much of the crew that worked on filming "Hawaii Five-0" ended up working on the set of "NCIS: Hawaii."
"As soon as they found out that there was a crossover, I got about 20 phone calls and text messages saying, 'Are you going to be a part of it?'" she said. "Just to know that they were excited for the possibility of me coming back to the island and working together validated my feeling of how much I loved them and how great an experience it was."