The Santa Clauses Fans Are Extremely Disappointed In The Season Finale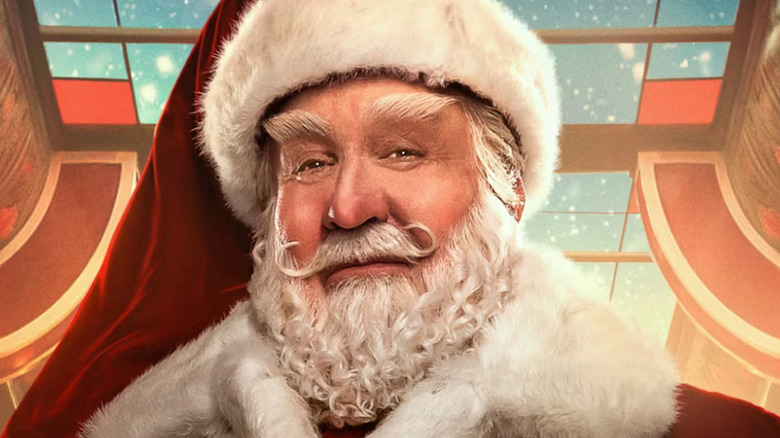 Disney+
Contains spoilers for the "The Santa Clauses" Season 1 finale
Tim Allen's Scott Calvin has served as the first human Santa Claus for an entire trilogy of movies, and almost three decades. In the six-part Disney+ series "The Santa Clauses," it's time for him to invoke the Secessus Clause and pass the torch, which frees him from his Santa duties ... provided he manages to find a worthy successor.
Unfortunately, the man Calvin ultimately picks for the role is Simon Choksi (Kal Penn), whose lofty aspirations turn out to be unfitting for the role, especially after Choksi decides to turn Santa's resources into a global mega-business.
In "Chapter Six: A Christmas to Remember," the two Santas' conflict comes to a head, and eventually everything gets an appropriately Christmas-y conclusion – at least until "The Santa Clauses" Season 2, that is. So, why are some fans frustrated about the ending of the season finale?
Fans can't see the point of the season finale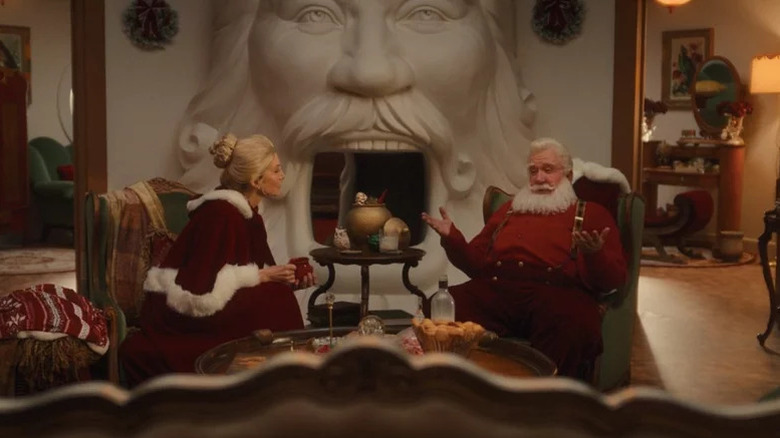 Disney+
Tim Allen may have crafted "The Santa Clauses" to deal with the franchise's plot holes, but fans feel that the series ending has its own issues. The ending of "The Santa Clauses" effectively restores the status quo of the movies, as Scott resumes his job as Santa, and Simon embraces the true meaning of Christmas. However, fans have pointed out that this ending is a bit of a whimper, as it renders the events of the entire show moot.
Some fans, like Twitter user @aarnavg17 and redditor u/thewinterzodiac, feel that the final episode is rather dull. "So what was the point of this show lol? It was great seeing characters again but nothing actually happens?" the latter wondered, while also lamenting the lack of truly surprising cameos. Twitter users @TinyTinkerBell9 and @IHeartChadMM87 were also underwhelmed by the final episode.
Reddit user u/serenitybyjan1 echoed the ending's general pointlessness, and also drew attention to the way the finale simply ends the Calvin family's efforts to resume a normal life. This, the redditor feels, effectively destroys Carol's (Elizabeth Mitchell) career once more. "And did we just gloss over the fact that Carol was thriving in the real world? And now is back to no one? I feel like no one really addressed that. She gave up 28 years and finally got to go back and resume her career but now ... what? Can't anymore?" they wrote.
Disney+ has recently renewed "The Santa Clauses" for Season 2 (per Variety), so it may be that the show simply intends to spread the arc of the Calvins' North Pole exit over multiple seasons. For now, however, fans appear to be quite disappointed with the way Season 1 leaves things.