Does The Phone Number In Young Sheldon Still Work?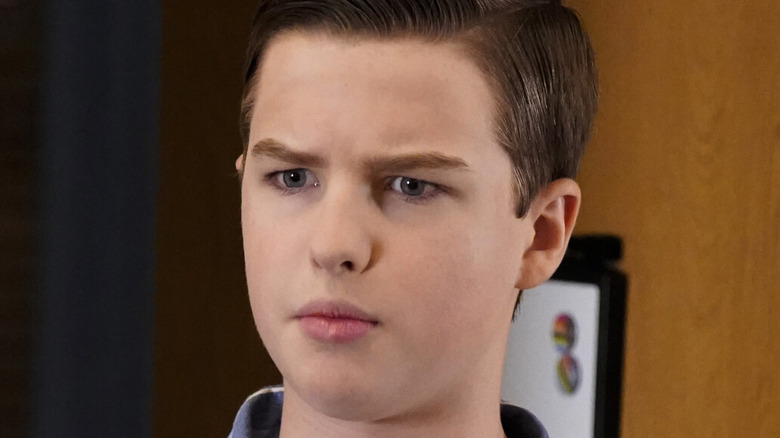 Robert Voets/CBS
It's been a few years since "Big Bang Theory" prequel "Young Sheldon" premiered on CBS and took the world by storm, introducing fans to the Cooper family and showing audiences what Sheldon (Jim Parsons on "The Big Bang Theory," Iain Armitage on "Young Sheldon") was like in his youth and what it was like for his family members to live with such a ... promising child.
Those who have watched "The Big Bang Theory" will be familiar with Sheldon's erratic personality. While the character is both funny and smart (to put it mildly), he also sometimes considers himself to be better than everyone else and doesn't handle insecurity well. An episode in Season 2 titled "A Rival Prodigy & Sir Isaac Neutron" gives audiences a peek into these personality traits; when Sheldon enters a lecture given by Dr. John Sturgis (Wallace Shawn), he is horrified to come across another young genius: Paige (Mckenna Grace).
Paige has a trapper keeper plastered with stickers, and Sheldon is disturbed to realize that she's not only smarter but also younger too. Sheldon's mother, Mary (Zoe Perry), however, is ecstatic when Dr. Sturgis calls and asks if she wants to have Paige's parents' contact info. Mary is overjoyed to finally meet parents in the same situation, so Dr. Sturgis gives her what he thinks is Paige's mom's number but turns out to be the Coopers' own number. Thankfully, he is able to give her the correct number, and Mary sets up the meeting.
After four years, unfortunately, the number no longer works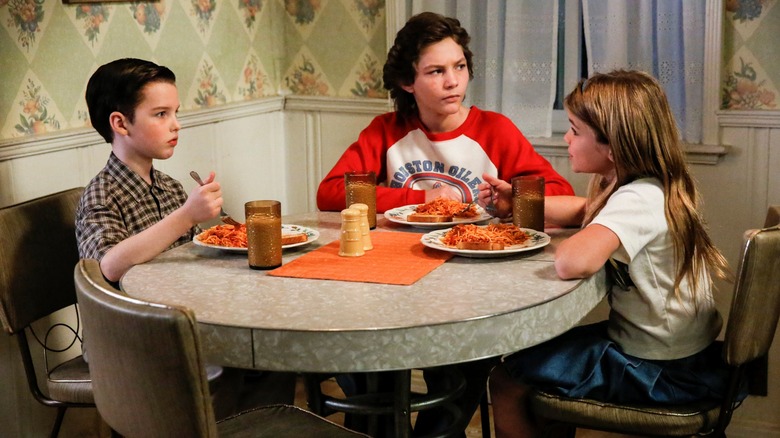 Cliff Lipson/CBS
In a tweet posted after the episode's release back in 2018, the official "Young Sheldon" Twitter account playfully asked audiences if they had noticed the number in the episode. Before listing the number, which is (409) 356-6049 for those asking, the tweet reads, "in case you want to call the Coopers..." with a winking emoji.
Unfortunately for those die-hard fans or those who just enjoy the familial structure of their stories, the phone number was disconnected in December 2022, when the Coopers' just stopped taking calls. Previously, callers were met with a delightful voicemail message, with each member of the Cooper family having a line saying that they're not here right now but they'll call back later. Sheldon, unsurprisingly, had one of the most entertaining: "I will not be calling you back unless you're Professor Proton, in which case I can't believe I missed your call!"
You really couldn't beat the infectious joy brought by listening to the Coopers' very own voicemail. It really made the "Big Bang Theory" universe feel that much closer. At least audiences still have a few seasons left of "Young Sheldon," reruns of "The Big Bang Theory," and maybe even a Georgie spin-off someday in the future.