House Of The Dragon's Graham McTavish Claimed He Did Very Little Acting Thanks To The Set And Costumes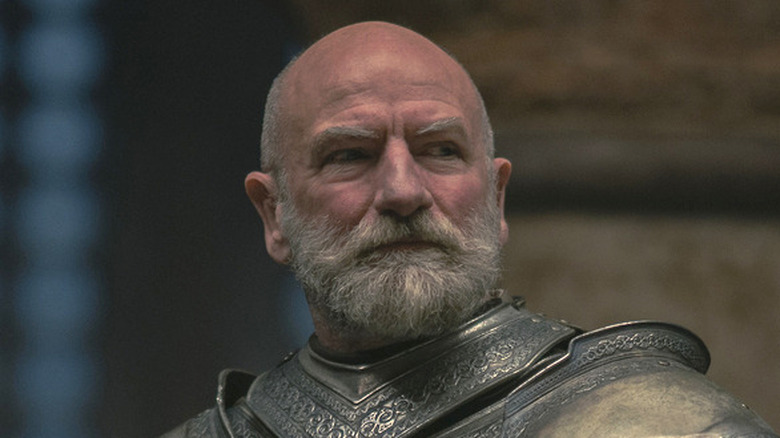 Ollie Upton/HBO
"House of the Dragon" co-creator Ryan Condal certainly felt intimidated at first about releasing a spin-off show to "Game of Thrones," one of the biggest series in TV history. Condal even told The Hollywood Reporter, "You can't follow 'Thrones', it's the Beatles."
Sure, the new fantasy drama received some mockery for its extensive blonde wig collection. But overall, "House of the Dragon" has been a resounding critical and commercial success. This is especially promising for "The Song of Ice and Fire" franchise after the notoriously disappointing "Game of Thrones" final season.
Part of what makes "House of the Dragon" work then is that the actors take their roles seriously. Matt Smith, playing Daemon Targaryen, had to learn the Valyrian language, but said that "in those scenes, I could access this other, exotic part of [Daemon's] personality" (via GQ). Co-star Graham McTavish had a similar experience getting into his own character on the set.
McTavish's armor helped him get into Westerosi character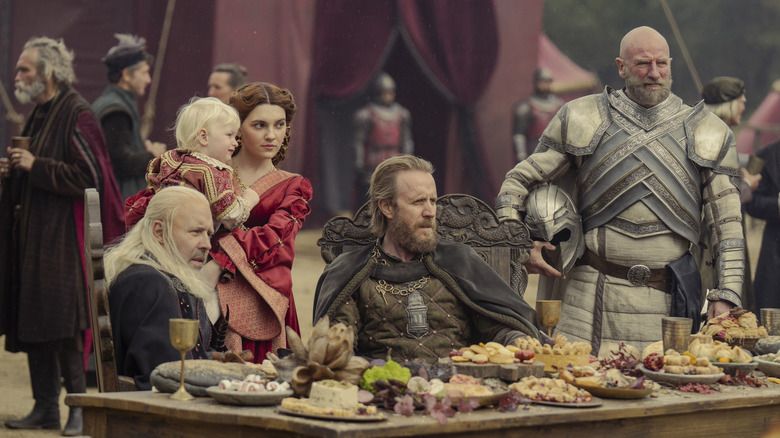 Ollie Upton/HBO
Graham McTavish has been in various fantasy and genre productions before, including "The Hobbit" films and "Outlander." But he was already a "Game of Thrones" fan when he was cast as Ser Harrold Westerling on "House of the Dragon." As he told The New York Post, "I was excited to be part of that world."
He's playing a loyal Kingsguard member, so to the disappointment of his children, McTavish didn't get to ride a dragon. The actor found reacting to the beasts, later rendered in CGI, awkward at first. He told the Post, "You have to fight against the instinct to feel a little foolish, looking at a tennis ball on the end of a stick and trying to imagine that that is a fire-breathing dragon."
But acting in costume opposite co-star Milly Alcock (young Rhaenyra Targaryen) was much easier for him. McTavish mused, "When you see that iconic Iron Throne, if you're standing there in a suit of armor with a giant sword, very little acting is required. You just immerse yourself in that world." Sometimes all an actor needs is a good wardrobe.