Glen Powell, Now A Pilot, Says Tom Cruise's Enthusiasm For Flying Rubbed Off On Him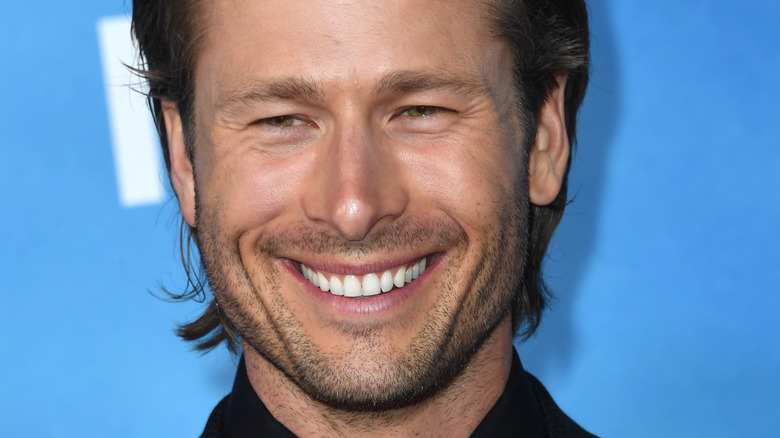 Albert L. Ortega/Getty Images
Blockbusters don't come much bigger than "Top Gun: Maverick." The long-awaited sequel to 1986's "Top Gun" sees the now-Navy Captain Pete "Maverick" Mitchell (Tom Cruise) still breaking against tradition. This time, Maverick is working with a special team of Top Gun graduates in what seems like his last chance to prove he's worthy of the title.
Cruise may have built up the "Mission: Impossible" franchise, but it would be "Maverick" that would set a record for the actor. Grossing over $1 billion as of late 2022, it is also currently Cruise's highest-grossing title (via Deadline). That's an even more impressive feat considering few films have been able to muster those results during the pandemic.
The draw of Cruise is just one aspect that makes "Maverick" such a crowd-pleaser; bringing together a cast of young actors and accomplished big-screen talent is proving to be equally appealing. The interesting group of performers became a major influence on the cast, with one of the sequel's newest additions, Glen Powell, showing just how powerful Cruise's enthusiasm can be.
Powell found inspiration in Cruise's adventurous spirit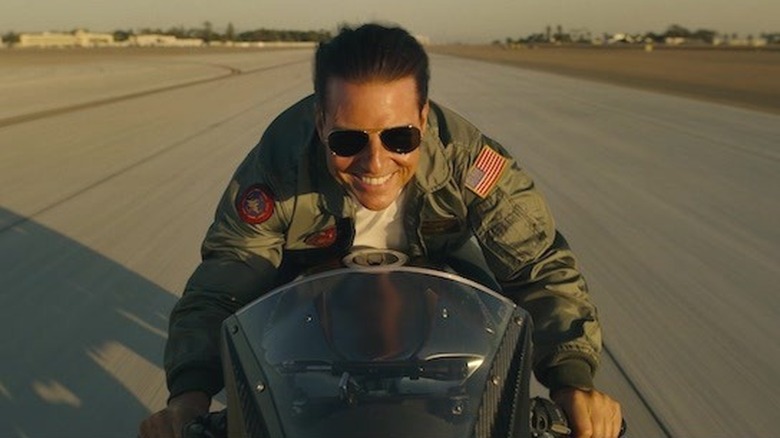 Paramount Pictures
Glen Powell offered a standout performance as Lt. Jake "Hangman" Seresin. Playing a talented pilot in "Top Gun: Maverick" helped the actor realize a lifelong dream, but it was co-star Tom Cruise who finally convinced him to try his hand at aviation. Powell — who is now a pilot in real life — revealed his past inspirations and Cruise's enthusiasm for flying as part of Variety's "Actors on Actors" series. "I grew up with the Blue Angels on my wall. I've always loved planes. But when we shot 'Top Gun' — when you see Tom's love of flying, it's the most infectious thing," Powell told his "Actors on Actors" partner Kate Hudson.
The "Hangman" actor constantly saw his co-star arrive with a P51 World War 2 plane; for him, it easily matched Cruise's spirit for adventure. Powell also saw how much Cruise could convince those around him to join in on even the scariest activities — including skydiving with less than a day's notice. That ability to convince anyone that they can do the impossible was something Powell claims to have seen every day around the famous actor. According to Powell, that sentiment just infects those in Cruise's presence. "His love of anything becomes your love because it's just that enthusiasm," he added.