Criminal Minds' Kirsten Vangsness Believes The Show's Supportive Cast Is The Key To Its Success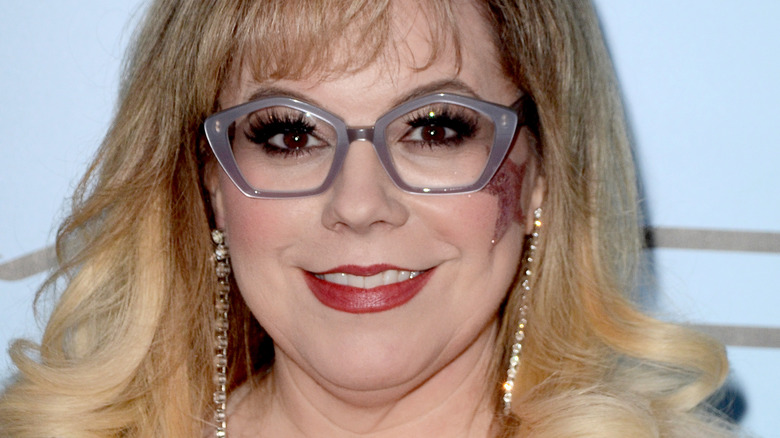 Kathy Hutchins/Shutterstock
While there are many crime shows available to watch at any given time, "Criminal Minds" is likely one of the first shows to come to mind when thinking about the genre. Like the crime-fighting powerhouse universe of "Law & Order," "Criminal Minds" also has several spin-offs. From "Criminal Minds: Beyond Borders" to "Criminal Minds: Suspect Behavior," the franchise has proven that it's willing to experiment with different angles and perspectives to create compelling and entertaining stories.
Fans have gotten some exciting news about the popular series. Originally concluding in 2020 with 15 seasons, "Criminal Minds" was thought to be over, but in 2022, "Criminal Minds: Evolution" began in November. Rather than a spin-off like some of the other series, "Evolution" is a revival of the original show, allowing it to move forward into its 16th season. "Evolution" takes a realistic and modern approach by focusing on the real-life COVID-19 pandemic. Forced to track down and navigate a network of serial killers that emerged during the pandemic, the revival season attempts to connect with its audience in an unnervingly familiar way.
The fact that only two years passed before a revival of the show was ordered stands as a testament to how popular and influential "Criminal Minds" is in the crime drama space. It also shows just how missed and loved the cast were. In fact, actress and "Criminal Minds" star Kirsten Vangsness recently spoke about how the deep connection between the cast helps enhance their on-screen portrayals.
Vangsness implies that life imitates art in how Criminal Minds' characters love each other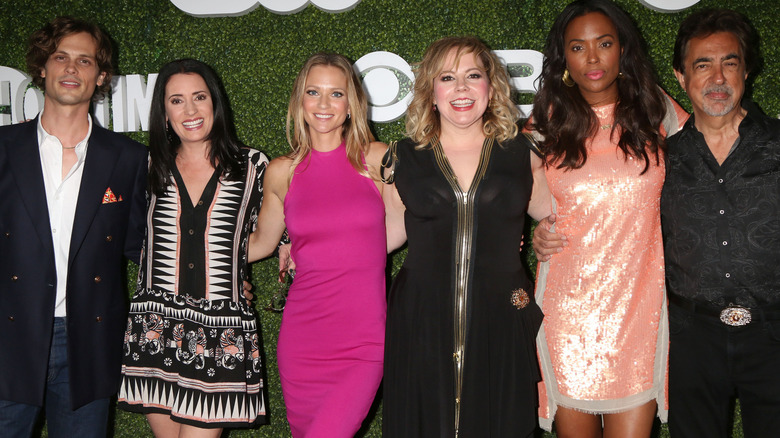 Kathy Hutchins/Shutterstock
During an interview with The Rhode Show, Kirsten Vangsness and Aisha Tyler sat down to discuss "Criminal Minds: Evolution." Vangsness, who portrays Penelope Garcia, has been part of the show since the beginning, so she's the one to look towards when discussing the series' success. According to Vangsness, the supportive nature of the cast and crew is what makes working on the series so much fun, and because they all work so well together, that reflects on screen. Such strong dynamics resonate well with an audience.
"We genuinely as human beings are so into each other and so into supporting each other as people and as artists. Then you've got these characters that are doing the same thing," Vangsness explained. The chemistry that the cast has off-screen helps them deliver a compelling performance. She even says that when one of them is working on autopilot, it still comes out great because everyone else is there to lift them up when they're struggling.
In addition to the caring nature of the cast, Vangsness discussed the general appeal of the series and why it reaches out to so many people. "I do believe that the violent aspect of it — we are reminded that monsters are created by monsters, that anyone of us as human beings can behave reprehensibly, and we go into the minds of the people and find out why."