How Actor DeWayne Jessie Literally Became His Animal House Character Otis Day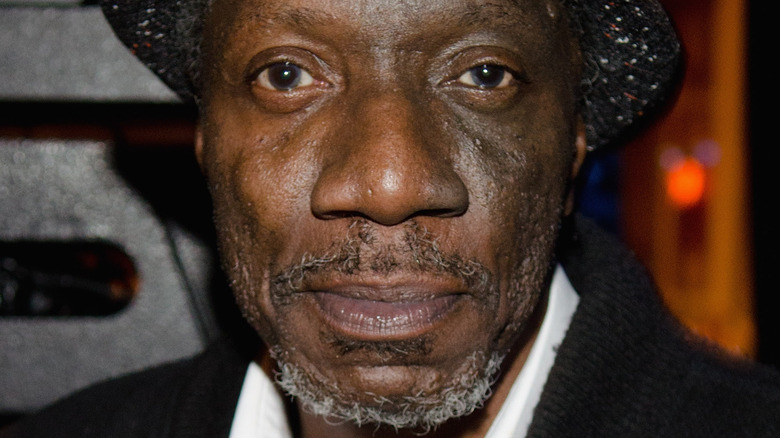 Daniel Boczarski/Getty Images
If you went to college, visited a college, or even ever just drove past a college, you are at least somewhat familiar with the classic comedy "National Lampoon's Animal House." The 1978 film, directed by John Landis, followed party-loving fraternity house members who suddenly find themselves in a head-to-head clash with the college's authority figures. 
The movie helped launch the careers of John Belushi, Karen Allen, and Kevin Bacon, who delivered one of his best onscreen performances. Another relatively unknown actor who came out of this production experience with more recognition than he could imagine was DeWayne Jessie, who took on the role of Otis Day and the Knights bandleader Otis Day. And while other "Animal House" performers went on to play different roles in future films, Jessie pushed forward with his iconic character.
"Animal House" found great success, earning $141.6 million domestically (about $555.1 million today, via CNN), a figure no one involved with the comedy could have predicted. "We never even thought about nothing like that, nobody did," Jessie said in an interview with Slate. "The whole cast, nobody ever thought that the movie would be as big as it was, or have as much effect on people as it did." For his part, Jessie embodied the R&B singer who rocked the song "Shout." Jessie continued to act occasionally after "Animal House," but it was his decision to go on tour as his Otis Day character that defined the rest of his career.
DeWayne Jessie is Otis, day and night
There are numerous iconic scenes in 1975's "National Lampoon's Animal House," and DeWayne Jessie is featured in one of them as Otis Day. In this scene, Otis Day belts out "Shout," compelling the fraternity members and their dates — and the audience — to sing along. The film set itself was like one big party, and that specific scene will forever represent what the perfect frat party should look like. And, ever since, Jessie has toured continuously as Otis, bringing that level of entertainment and energy to anyone who hires him. 
"Overnight I went from being DeWayne to being Otis," he told Cigar Aficionado. "It changed the course of my career." Riding the wave, Jessie took on the character's persona, style, sound, and, of course, name. In fact, he still goes by Otis today.
It's now been almost 45 years since some moviegoers first learned what a toga party is, the way to win a food fight, and how hilarious John Belushi was. It was also when DeWayne Jessie essentially became Otis, changing his career path forever. However, back when he was offered the role, he almost turned it down. While leaving a meeting with director John Landis, he told Slate, "I said, 'Nah, I don't think I want to do it.'" Just before leaving, something clicked. "A voice in the back of my head said, 'Take it,'" he recalled. "And I took it." And he's been shouting about it ever since.