Adam Sandler To Take Home This Year's Mark Twain Prize For American Humor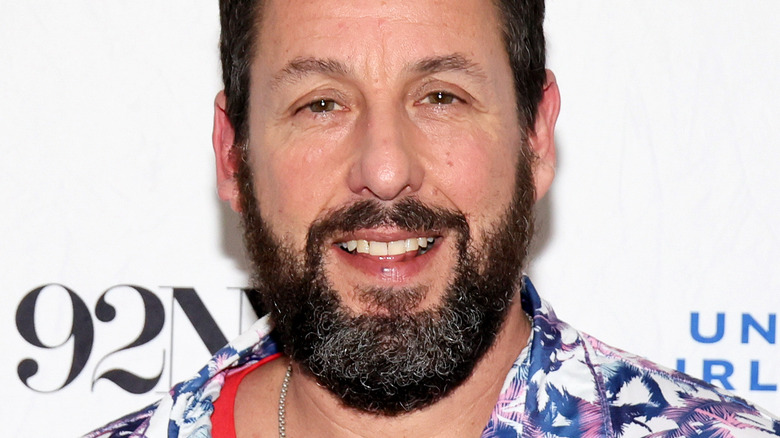 Dia Dipasupil/Getty Images
In a conversation for Variety's Actors on Actors series, Brendan Fraser spoke to his friend Adam Sandler about how comedy and pathos are inextricably linked. "The truth of any clown is an inherent sadness and anger," said Fraser. "And that's with good reason because they get to speak the truth and pass it off as humor."
Sandler has embodied that clown persona over the course of his thirty-plus-year career. Sandler got his start at "Saturday Night Live" before pivoting to box office hits like "Big Daddy" and "The Waterboy." His career has only continued to climb, having produced and starred in several comedies since. However, he is also known for his critically acclaimed dramatic performances in films like "Punch-Drunk Love" and "Uncut Gems," and earlier this year, Sandler received the Film Tribute Award at the Gotham Awards. Now, the actor is taking home another prestigious award: the Mark Twain Prize.
Sandler's career will be celebrated at a gala on March 19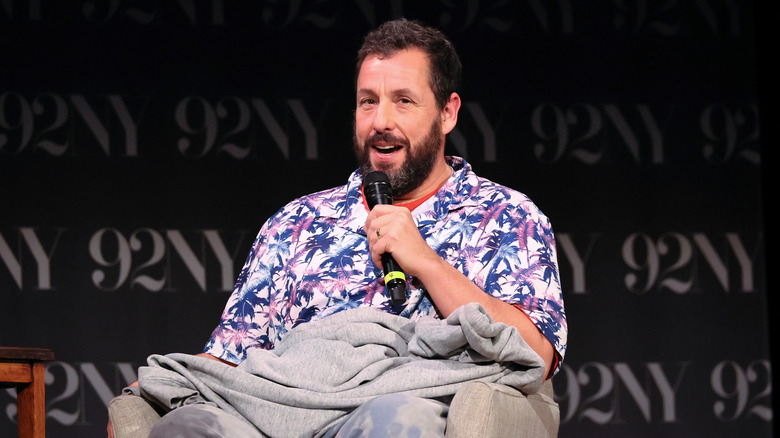 Dia Dipasupil/Getty Images
Mark Twain supposedly once said, "Golf is a good walk spoiled." For Adam Sandler — or at least his character in "Happy Gilmore" — golf is an opportunity to fistfight Bob Barker. Now, these two comedic giants will be forever linked by the Mark Twain Prize for American Humor. Per Variety, Sandler is the 24th recipient of the prestigious comedy award. He'll receive the honor at a Kennedy Center gala on March 19.
In a statement issued by Kennedy Center president Deborah F. Rutter, she said, "Adam Sandler has entertained audiences for over three decades with his films, music, and his tenure as a fan favorite cast member on 'SNL.' Adam has created characters that have made us laugh, cry, and cry from laughing. I am looking forward to a laughter-filled evening like no other as we celebrate his career at a ceremony that is sure to bring together the best in comedy."
Sandler joins a rarified group of comedic talent in receiving the Mark Twain Prize. Past recipients include George Carlin, Eddie Murphy, Julia Louis-Dreyfus, Richard Pryor, Carl Reiner, and Tina Fey. At last year's gala for award winner Jon Stewart, a number of stars gathered to honor the comedian, including Steve Carell, Dave Chappelle, and Bruce Springsteen (via IMDb). A similarly stacked line-up is sure to come together to celebrate Sandler's career.